"Fabulous Story of Forgiveness and Redemption"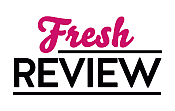 Reviewed by Susan Gorman
Posted October 7, 2015

Women's Fiction | Fiction Inspirational
STARLIGHT ON WILLOW LAKE by Susan Wiggs is the latest installment in her Lakeshore Chronicles series. I enjoyed this fabulous story of forgiveness and redemption that is told with humor and compassion.
Things couldn't be worse for Faith McCallum. Despite contacting an agency and searching daily online, she has been out of work for several months. To add to the situation, Faith received an eviction notice from the trailer park where she had been living with her family. Faith needs to provide a home for daughters Cara and Ruby. Faith responds to an online ad for an experienced caregiver and sets up an interview.
Alice Bellamy survived the avalanche that killed her husband. Prior to the accident, Alice was an independent woman, now she's a quadriplegic who depends on others. Alice has fired several caregivers and does not approve of any of the replacements who come to her home to be interviewed until she meets Faith and her daughters.
Susan Wiggs has crafted an emotional story of two very different women and their respective life struggles. A strong bond develops between the no-nonsense Faith and the prickly Alice. Both woman challenged each other during the story. Faith's "can do" attitude inspires Alice. I enjoyed that Alice challenged Cara to recognize and accept that she was an exceptional student and consider college. The friendship between Alice and Ruby was touching and healing for both characters as Alice helped Ruby over come her many insecurities.
I loved the different types of narration employed in the novel. The flashback technique, which gave the reader insight into Mason Bellamy and his relationship with his parents, was superbly crafted. The chapters told in Cara's point of view were very funny and spot on. The romance between Mason and Faith percolates as the story progresses -- the pace is perfect and works well within the storyline. I loved the story's perfect ending and shed a few tears during the final chapters.
Although STARLIGHT ON WILLOW LAKE is part of the author's Lakeshore Chronicles, it can be read and enjoyed as a standalone novel. It's a fabulous story with characters who face their fears and find their happiness.
SUMMARY
When caregiver Faith McCallum arrives at the enchanted lakeside estate of Avalon's renowned Bellamy family, she's intent on rebuilding her shattered life and giving her two daughters a chance at a better future. But she faces a formidable challenge in the form of her stubborn and difficult new employer, Alice Bellamy. While Faith proves a worthy match for her sharp-tongued client, she often finds herself at a loss for words in the presence of Mason Bellamy—Alice's charismatic son, who clearly longs to escape the family mansion and return to his fast-paced, exciting life in Manhattan…and his beautiful, jet-setting fiancée.
The last place Mason wants to be is a remote town in the Catskills, far from his life in the city, and Faith McCallum is supposed to be the key to his escape. Hiring the gentle-hearted yet strong-willed caregiver as a live-in nurse gives his mother companionship and Mason the freedom to return to his no-attachments routine. For Faith, it means stability for her daughters and a much-needed new home. When Faith makes a chilling discovery about Alice's accident, Mason is forced to reconsider his desire to keep everyone, including his mother, at a distance. Now he finds himself wondering if the supercharged life he's created for himself is what he truly wants…and whether exploring his past might lead to a new life—and lasting love—on the tranquil shores of Willow Lake.
---
What do you think about this review?
Comments
No comments posted.

Registered users may leave comments.
Log in or register now!