"Perfect blend of Suspense, Romance & Intrique"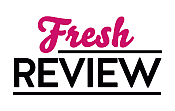 Reviewed by Susan Gorman
Posted June 19, 2015

Kelly Bowen presents a new twist in the Robin Hood trope in A GOOD ROGUE IS HARD TO FIND. I adored this book because it's a different take on the popular Duke-themed historicals. The author effortlessly mixes great characters and settings, fabulous banter and serious social undertones in her storyline.
Eleanor, the Dowager Duchess of Worth is an pivotal character in Ms. Bowen's first novel I've Got My Duke to Keep Me Warm. Eleanor and her companion Jenna Hughes make quite a team and I was thrilled to have them featured in book two of the series! Neither character is what they appear to be at first glance. The author adds details and provides insight into these multi-faced characters as the story progresses. I loved the laugh-out loud dialogue between the Duchess, Jenna and Will when Will begins to ask questions about his mother's activities. The dialogue is cleverly written and adds so much to the storyline and confuses Will just enough!
After Will accompanies Jenna to the Seven Dials section of London on a mission of mercy, he begins to understand why his mother and Jenna are involved in their crusade to help the poor. The novel touches on the social hierarchy of the times by illustrating how the rich focused on their social status , their beautiful custom made clothing and their appearance versus paying their bills. The trip to London is a turning point for Will. He is falling in love with Jenna. Will needs to decide if he can trust his mother and Jenna. Can Will see the social injustices the average person faces and will he choose to make a difference in society? I adored this character and loved his exasperated interactions with his mother, her loyal staff and Jenna.
The conclusion of A GOOD ROGUE IS HARD TO FIND is the perfect blend of suspense and intrigue which kept me guessing until the last page. The plot is very original and well researched and reminded me of the Paul Newman and Robert Redford movie The Sting. Each of the main and secondary characters contributed to the story as Eleanor and Jenna's scheme begins to unfold. I was so invested in the storyline that I stayed up late to finish the book. Loved, loved the ending!
SUMMARY
HE THOUGHT HE'D SEEN IT ALL . . . The rogue's life has been good to William Somerhall: He has his fortune, his racehorses, and his freedom. Then he moves in with his mother. It seems the eccentric Dowager Duchess of Worth has been barely skirting social disaster-assisted by one Miss Jenna Hughes, who is far too bright and beautiful to be wasting her youth as a paid companion. Now home to keep his mother from ruin, William intends to learn what's afoot by keeping his friends close-and the tempting Miss Hughes closer still.
. . . UNTIL HE MEETS HER
He's tall, dark, and damnably intelligent-unfortunately for Jenna. She and the duchess are in the "redistribution business," taking from the rich and giving to the poor, and it's going great - until he shows up. But even as William plots to make an honest woman out of her, Jenna will use all her wiles to reveal just how bad a rogue he can be . . .
Excerpt
"Don't think you can divert me," Worth growled. "I take a break from ledgers that seem to have been creatively tallied by a drunken jester, only to find you skulking about in my mother's rooms. I want to know what you were doing." His gaze flickered to her hands still clenched at her sides. "Show me your hands."

Jenna forced herself not to react. The diamond suddenly felt like it was the size of an apple against her palm. "Are you accusing me of something, Your Grace?"

Worth let out a bark of what sounded like bitter, disappointed laughter. "I'm fairly certain I already did."

"Of course. You believe me to be a thief, based on the fact you discovered your mother's hired companion looking for an article of clothing in her rooms." She was stalling, and they both knew it.

The duke closed the distance between them again. "I don't believe, I know. Show. Me. Your. Hands."

Jenna swore inwardly. If she handed the diamond over to the duke, that would open a whole barrel of questions she had no interest in answering. Like why a supposedly dead marchioness had left a supposedly lost fortune in diamonds with a supposedly eccentric duchess to sell. And what that money was used for. And why Jenna was sneaking one out of the house. Goddammit, but the Duke of Worth was beginning to make life difficult.

"Very well." In a swift motion, Jenna brought her hands up in front of her chest, dropping the diamond down the front of her bodice even as she opened her fingers to him.

For a moment, Worth looked stunned. "What the hell did you drop down the front of your dress?" he snarled.

"I have no idea what you're talking about," Jenna replied placidly. She had gotten herself out of stickier situations than this. Distract and deflect. She dropped her hands again.

"I demand to know what you took."

"Nothing, Your Grace."

"You have something in the front of your dress," he snapped.

"I have since I was twelve years old."

Worth started in shock before he swiped his hands through his hair angrily. "You think this is funny?"

"A little." She was forcing a sangfroid she didn't feel.

The duke let out a string of expletives better suited to the London docks. "You have five seconds to produce whatever you have in the front of your dress, or I swear by all that is holy, I will rip your bodice in half and retrieve it for you."

"Ah. Is this your area of expertise?"

That stopped him short. "What the hell is that supposed to mean?"

Jenna smirked at him and cocked a brow. "I thought bodice ripping might be part of your overwhelming charm."

Worth's eyes darkened even further. "Very well, Miss Hughes, have it your way."

God's teeth, he was calling her bluff, and in truth, he had every right to do so. Though she'd be damned if she conceded. "Do your worst then," she dared.

She watched as the duke's hands went first to her shoulders, then to the edges of her bodice. She felt the backs of his fingers brush against her bare skin as he curled them under the seam at the top of her breasts. Jenna remained perfectly still, her breath caught in her chest and her heart thundering against her ribs.

He had long fingers. Beautiful fingers, actually, covered in small nicks and scars and calluses that attested to the fact this duke understood physical exertion. And they were tracing the neckline of her dress in slow, sure movements. Her stays were suddenly suffocating. The air around her had thickened. Every muscle in her body had clenched, and it wasn't in fear. It was in anticipation.
---
What do you think about this review?
Comments
No comments posted.

Registered users may leave comments.
Log in or register now!