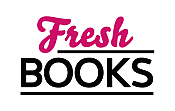 Fall in love with June books!
Reviews
1 - 20 of 501 ( prev | next )
Paradise Valley
by C.J. Box
"A chilling and suspenseful hunt for a cruel and dangerous predator killer!"
Posted June 8, 2018

The team is in place, the trap is set, and the rat seems to be on his way. Cassandra "Cassie" Dewell, a chief investigator for Bakken County in North Dakota, has spent years trying to capture a notoriously clever and highly intelligent serial killer called "The Lizard King." As the Read more...



His Risk
by Shelley Shepard Gray
"Can love be risked when guns and gangs are involved?"
Posted May 13, 2018

While of Amish birth, Calvin Fisher had a tough childhood and left his community when he was fourteen. He soon entered the exciting and fast life of gangs and guns. After amassing a large debt to the wrong people, Calvin became a DEA informant and now plays a careful game Read more...



The Black Painting
by Neil Olson
"A psychological thriller of a family blown apart!"
Posted May 13, 2018

Her dreams are filled with the vivid images of her visits to her rich grandfather's isolated home on Owl's Point on the Connecticut coast. Now, an art history graduate student, Theresa remembers with fondness the happy summer days visiting there and connecting with her older cousins. She had Read more...



The Highland Guardian
by Amy Jarecki
"Just too compelling of a highland romance to put down!"
Posted May 11, 2018

Just as they almost made it through the treacherous waters off the coast of England, they were attacked by The Royal Buckingham, one of Her Majesty's ships. Not wanting to draw attention to his trip to Queen Anne, Captain Reid MacKenzie had little time to reflect on the insanity Read more...



Beneath the Summer Sun
by Kelly Irvin
"A charming tale of challenges in love, lost opportunities, and faith!"
Posted May 11, 2018

Jennie Troyer has always handed over her problems to God and trusts in his protective care, even with all she experienced in her marriage and the death of her husband in a farming accident. She knows life would be so much easier if she remarries, but she would rather put Read more...



Death, Taxes, and a Shotgun Wedding
by Diane Kelly
"Will scammers & death threats stop Tara from getting to the church on time?"
Posted April 28, 2018

Tara's head is in the clouds. It is full of happy thoughts, wedding plans, and thinking about her handsome soon to be husband Nick Pratt. Life is good and almost normal for Special Agent Tara Holloway of the Internal Revenue Service's Criminal Investigations Division and she let her Read more...



Words from the Heart
by Kathleen Fuller
"A different Amish tale of second chances at love!"
Posted April 28, 2018

There comes a time when Amish women just know that their days of being a maedel are over and their chances of having children reduced. Now back in her small community of Birch Creek in Ohio, Ivy Yoder feels that her opportunities for love are gone. She thought she had Read more...



Unnatural Causes
by Dawn Eastman
"A medical mystery of intrigue with strange undercurrents of danger!"
Posted April 28, 2018

Despite not being on call, Dr. Katie LeClair's house painting gets interrupted by an urgent call for her to go to Baxter Community Hospital. Dropping her brush, she leaves immediately for the hospital. She is the new doctor in town and has recently joined the medical practice of Dr Read more...



Beau Death
by Peter Lovesey
"A fully intriguing police procedural involving murders both historic and new!"
Posted April 27, 2018

Watching buildings being demolished in the historic city of Bath, England makes for fascinating viewing and this particular demolition even more so. As the wrecking ball makes its hit, a scene more intriguing than just the smashed walls and crumbling floorboards of an old 18th century block of rowhouses previously Read more...



Dark Signal
by Shannon Baker
"A captivating read right from its shocking start to its explosive ending!"
Posted December 16, 2017

Fresh from saying "I do" in response to the pledge to protect the people in the small town of Hotchkiss, ex-rancher Kate Fox is now the new Sheriff of Grand County, Nebraska. There are many in the small town who support her, especially her many brothers and sisters; but Read more...



The Seagull
by Ann Cleeves
"A shocking discovery in a cold case investigation for an elusive killer!"
Posted December 16, 2017

Detective Inspector Vera Stanhope of the Northumbria Police no more wanted to be a guest speaker at Warkworth Prison than the inmates want to be there; but, with a strategic grasp of the situation, she decides to turn the tables on Watkins and her new boss' manipulative request. The prisoner Read more...



The Promise of a Letter
by Kathleen Fuller
"A heartwarming story of faith, forgiveness and family differences!"
Posted December 16, 2017

How does a man go back? How can he go back after leaving his brother in the lurch and without warning? How can a man go back and face people, especially an Amish man? Yet, how can he honour his grandmother's last letter to him? Are their differences too Read more...



David and the Philistine Woman
by Paul Boorstin
"A fresh and astonishing account of the lives of David and Goliath!"
Posted December 16, 2017

Stories from the Bible have fascinated people from their first telling and through the centuries, scholars and novelists have elaborated on the small profiles of the people in the Biblical accounts. Must recently, the internationally renowned documentary filmmaker and screenwriter, Paul Boorstin, has wonderfully written of his own imagined version Read more...



Mango Delight
by Fracaswell Hyman
"A delightful roller coaster read of Grade 7 disasters, joys and friendship!"
Posted December 16, 2017

Grade seven is a tough year for anyone and even trickier with an unusual name. Mango Delight Fuller appreciates her Jamaican born father is a chef and makes amazing food, but what were her parents thinking when they named her after a favourite dessert. Now, twelve going on thirteen (too Read more...



Portrait of Vengeance
by Carrie Stuart Parks
"A gripping and suspenseful mystery linking past & present crimes!"
Posted December 16, 2017

Things changing very quickly in the conference room when Gwen Marcey hears the location of the last case to be assigned in their morning briefing at her new job as a forensic artist. Gwen has just started with the Interagency Major Crimes Unit in downtown Missoula, Montana and so she Read more...



The Blessing
by Wanda E. Brunstetter
"Will happiness come again?"
Posted December 15, 2017

Life is so unfair at times. Heidi had helped one of her cooking students when she was young, pregnant and alone as her own family had turned their back on her. Their solution they came up with was going to bring joy to both of them. Now, on a visit Read more...



Cat Shining Bright
by Shirley Rousseau Murphy
"A truly CAT-i-vating and sophisti-CAT-ated mystery!"
Posted December 11, 2017

In the charming town of Molena Point on the California coast, Joe Grey, a wily and street-smart cat, loves his role as an investigative police informant. For this and other skills, Joe Grey has many fans; yet, the greatest of these are his three new kittens that his partner Read more...



City of Saviors
by Rachel Howzell Hall
"A shocking thriller of murders and unsavory dealings!"
Posted December 11, 2017

Some deaths are easy to investigate, and some are not. Los Angeles is still experiencing an intense heat wave, so it seems "normal" that an old hoarder in a hot and overcrowded dirty house would pass away in these conditions. Typical open and shut case and the cops can get Read more...



The Little Old Lady Who Struck Lucky Again!
by Catharina Ingelman-Sundberg
"A feisty and funny account of "geri-active" seniors stealing for those in need!"
Posted December 11, 2017

When 79-year-old Martha Andersson tells her four oldest and dearest friends it is time to go back to their hotel and recharge their batteries, one never knows if she means their wheelchair batteries or if it is time for their afternoon drinks of cloudberry liquor and tasty snacks Read more...



Swiss Vendetta
by Tracee de Hahn
"An intriguing mystery involving a frozen chateau, eccentric characters, and murder!"
Posted December 11, 2017

The call came in late in the day on her first day in the new job. Inspector Agnes Luthi is ready to go home, yet despite the winter storm outside, she is more than willing to take it. Leaving the police station in Lausanne in her CitroŽn C1, she Read more...



Audrey Lawrence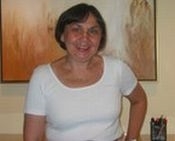 Ever since I taught myself to read at age two, I have been an avid reader and collector of books. I am seldom without a book in my hand, stacks by my bedside and more waiting on my Kindle, so I am very happy to be a book reviewer for FreshFiction and have been so since the last century. How can you tell I love historical fiction? Other book genres I love are regency romances, suspense thrillers, contemporary fiction, more romance books and anything I can get my hands on! Having a background in education and organizational development, I also love to read kidsí books and YA and books on business. I currently live in the National Capital Region of Canada (aka Ottawa) where Tinkerbelle, my beautiful Siamese cat, rules the roost and reminds us every day of her regal heritage, especially when she wants treats! As the saying goes: dogs may have owners, but cats have staff!
Features & Posts