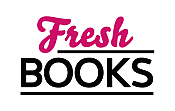 May flowers, May books to enjoy!
Reviews
1 - 20 of 470 ( prev | next )
Highland Chieftain
by Hannah Howell
"A highland struggle of love from abuse to fresh starts!"
Posted April 25, 2017

After years of living with an abusive adoptive father and caring for young boys she called her brothers and a wee sister Margaret, Bethoc Matheson has quickly learned to endure and to keep her thoughts and actions hidden from him. Still, she knew there was no point in protesting her Read more...



So Say The Fallen
by Stuart Neville
"A brilliantly plotted police procedural thriller that's totally captivating!"
Posted April 22, 2017

She should be happy with a quick open and shut case. God knows life hasn't been easy lately; a bout with breast cancer, a family feud brewing and trips to a counsellor over the death of a criminal who would have been even more happy about killing her. Still Read more...



The Shattered Tree
by Charles Todd
"A captivating mystery set at the end of the Great War"
Posted March 28, 2017

Despite the rumours of its eminent settling, the muddy trench war still is taking its heavy toll on both the war and the home front. Despite her exhaustion, Nursing Sister Bess Crawford is intrigued by an injured and unknown French soldier. He is delirious and cries out in pain in Read more...



The Shattered Tree
by Charles Todd
"A WWI tale of murder and intrigue rooted in past secrets!"
Posted March 28, 2017

Despite the rumours of its eminent settling, the muddy trench war still is taking its heavy toll on both the war and the home front. Despite her exhaustion, Nursing Sister Bess Crawford is intrigued by an injured and unknown French soldier. He is delirious and cries out in pain in Read more...



Escape Clause
by John Sandford
"A compelling police investigation case with unusual twists and characters!"
Posted January 4, 2017

Minnesota zoo officials are shocked when they realize two prized and rare Amur tigers have been stolen from their zoo in ESCAPE CLAUSE by John Sandford. They quickly realize that while there could be a number of possibilities, their thoughts keep returning to the illegal market of traditional Chinese medicines Read more...



Stripped Bare
by Shannon Baker
"A fast-paced mesmerizing mystery that will leave you panting for more!"
Posted November 28, 2016

With one call, everything changed. With a large ranch to work, a house to keep, a sheriff for a husband and a moody orphaned teenage niece to care for, Kate Fox's days, evening and nights are full and it is calfing season to boot. Still, all manageable and going Read more...



Widowmaker
by Paul Doiron
"A dark and strange mystery set in Maine's rugged winter mountain terrain!"
Posted October 18, 2016

The glow of a lit cigarette is a startling flash of light in the early dark of a cold and bitter January evening. Game Warden Mike Bowditch is a little concerned over who might be sitting in a car outside his house, especially as he is alone at his place Read more...



An Amish Harvest
by Vannetta Chapman, Amy Clipston, Beth Wiseman, Kathleen Fuller
"An awesome gathering of four great stories to delight the heart of Amish fans!"
Posted October 12, 2016

Autumn in North America is certainly a season of bountiful harvesting and one of the most rewarding is AN AMISH HARVEST! I have never read an Amish story I didn't enjoy and this one definitely does not disappoint! I am sure readers and fans of Amish stories will find Read more...



In Dublin's Fair City
by Rhys Bowen
"Sailing to Ireland for new ventures involving murder and mayhem!"
Posted October 12, 2016

With the love of her life, Daniel Sullivan, now being released on bail from an unfair charge, the lovely Molly Murphy is both glad to have him back but annoyed at his emotional swings. Now, she has a very unexpected opportunity to go back to Ireland and to get paid Read more...



The Moth Catcher
by Ann Cleeves
"An enthralling and captivating investigation for an elusive killer!"
Posted October 4, 2016

After calling the police about a dead body he had discovered a way in from the road, Percy is surprised by who shows up soon after his call. He certainly isn't prepared for the likes of Vera Stanhope, Detective Inspector. Still, his daughter Susan took to her and gave Read more...



The Precipice
by Paul Doiron
"Riveting! A chilling mystery involving deaths on the Appalachian Trail!"
Posted September 28, 2016

With thoughts of romance, Game Warden Mike Bowditch is thrilled to take a short vacation break from his busy job in as a Game Warden in Maine to spend time with his new girlfriend Stacey Stevens. As a biologist with Maine's Department of Inland Fisheries and Wildlife, the headstrong Read more...



The Quieting
by Suzanne Woods Fisher
"A heartwarming, yet suspenseful, story of faith, love, and repentance!"
Posted September 25, 2016

How does a man determine God's will? How can a man from another community and still considered a bit of an outsider get an Amish Bishop to repent? How can a man also get his mother to realize there are other ways of doing beside her way? When is Read more...



Catch as Cat Can
by Claire Donally
"Top Paws Marks for sharp feline detection and an intriguing mystery !"
Posted September 12, 2016

Shadow may be a cat, yet he knows a thing or two about the two-legged folk and he likes the ones like the Generous one who gives him lots of fish tidbits. Now what is happening with him and where are his fish treats? Unknown to Shadow, a number Read more...



The Nature of the Beast
by Louise Penny
"Riveting! Secrets, lies, and murder awaits the unsuspecting!"
Posted September 4, 2016

Despite the enjoyment of his peaceful and happy retirement and life in the small village of Three Pines, the former Head of Homicide for the Sûreté du Québec Chief Inspector Armand Gamache confronts the inevitable debate of active people in early retirement. Should he stay retired or take Read more...



A Great Reckoning
by Louise Penny
"Brilliant! A stunning and totally satisfying crime mystery!"
Posted September 4, 2016

For decades, the former Chief Inspector Armand Gamache had been head of homicide for the Sûreté du Québec's provincial police force. He had taken an early retirement after the battle to kill the corruption there had taken its heavy toll. The rest and good food he has Read more...



Duke of Sin
by Elizabeth Hoyt
"Who will win in this crafty and cruel game of bait and blackmail?"
Posted August 23, 2016

If any man is worthy to be called the DUKE OF SIN, it has to be none other than the very wealthy and handsome Duke of Montgomery, Valentine Napier. Not only does he have a reputation for being decadent and wicked, he also enjoys the amusement of baiting and blackmailing Read more...



What Happened on Beale Street
by Mary Ellis
"An intriguing murder featuring high and low realities of life in Memphis!"
Posted August 21, 2016

Danny Andre seldom asks for anything, but when he finally does, it is too late. He calls Nicki Price, a longtime friend from high school at 2 a.m., but she chatters on about how great life is for her and he realizes it is hopeless to burden her. Feeling Read more...



Miriam
by Mesu Andrews
"Brilliant! An amazing and captivating account of the life of the sister of Moses!"
Posted June 24, 2016

MIriam had never felt so adrift. Now, there is nothing, but silence. Why has he abandoned her now? Her God, her El-Ahaddai, has always been with her, helping her to heal, helping to interpret dreams, guiding her as a prophetess for her people, The Hebrews, still caught in the Read more...



Death in Brittany
by Jean-Luc Bannalec
"An intriguing debut mystery involving art, family secrets and murder!"
Posted June 4, 2016

Despite a lifetime of enjoying life as a Parisian, Commissaire Georges Dupin has adapted quite well to the slower pace of life he now experiences since being transferred to the remote but very picturesque coastal area of Brittany on the northwest coast of France. Life is particularly pleasurable now that Read more...



Promise Lodge
by Charlotte Hubbard
"Love caught between pain and forgiveness!"
Posted May 16, 2016

Oh, why did she do it? She thought she made the right decision, yet her father, angry and pained, would not accept her excuses. Who would accept her now? As Deborah Peterschein stood in the warm June sun at the entrance to Promise Lodge, she hopes that Preacher Read more...



Audrey Lawrence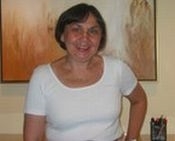 Ever since I taught myself to read at age two, I have been an avid reader and collector of books. I am seldom without a book in my hand, stacks by my bedside and more waiting on my Kindle, so I am very happy to be a book reviewer for FreshFiction and have been so since the last century. How can you tell I love historical fiction? Other book genres I love are regency romances, suspense thrillers, contemporary fiction, more romance books and anything I can get my hands on! Having a background in education and organizational development, I also love to read kids' books and YA and books on business. I currently live in the National Capital Region of Canada (aka Ottawa) where Tinkerbelle, my beautiful Siamese cat, rules the roost and reminds us every day of her regal heritage, especially when she wants treats! As the saying goes: dogs may have owners, but cats have staff!
Features & Posts