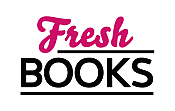 New Year, Great Reads for January
Reviews
1 - 20 of 542 ( prev | next )
Highland Jewel
by May McGoldrick
"Can love bloom in dark days of violence and cruelty?"
Posted November 21, 2019


Edinburgh, Scotland in the 1820s is definitely not a safe haven for those seeking to improve the lot of the poor by advocating reform and workers' rights. Violent Militia attacks and arrests are increasing; still, that does not deter Fiona Johnston and Maisie Murray, the co-founders of Read more...



An Amish Christmas Bakery
by Amy Clipston, Kelly Irvin, Beth Wiseman, Kathleen Fuller
"A wonderfully gut selection of four festive novellas full of hope, forgiveness and festive joy!"
Posted November 16, 2019


Winter is coming. The days are getting colder, and we dream of festive food. Almost the only thing more heartwarming and delicious than stepping into the sweet smells of an Amish bakery on a cold day in the Advent season is reading and inhaling AN AMISH CHRISTMAS BAKERY!
Read more...
The Princess Plan
by Julia London
"A fairytale Regency Romance with a twist of murderous intrigue!"
Posted November 7, 2019


With her trust and innocence badly burned by a suitor more interested in marrying money than her, the once spirited Eliza has shrunk away from the limelight and spends her time repairing clocks and reading documents to her father, the Right Honourable Justice William Tricklebank, so he can continue Read more...



All I Want for Christmas Is You
by Miranda Liasson
"A Christmas tale full of hope, challenges and new beginnings."
Posted October 29, 2019


How is she going to tell him? Despite all the things she had to deal with in her life as well as the pile of dishes at the Bean, her own little coffee shop, this is the big dilemma facing Kaitlyn Barnes.
Bad enough of the wonderful Read more...



Mrs. Jeffries and the Alms of the Angel
by Emily Brightwell
"A clever and charming Victorian Christmas Murder Mystery"
Posted October 5, 2019


Unbeknownst to Inspector Gerald Witherspoon of the Metropolitan Police in London, the staff at his home in Upper Edmonton Gardens enjoy nothing more than a good murder before Christmas. Even his cook, Mrs. Goodge, likes to plan the evening meals around food that would best help the Inspector as Read more...



The Long Call
by Ann Cleeves
"A suspenseful and captivating hunt for a ruthless murderer!"
Posted September 19, 2019


The sight of the windswept marsh, the sound of the surf, and the long plaintive call of the herring gull slowly lift the spirits of Detective Inspector Mathew as he scans the familiar territory. Returning from his trip to his father's funeral, Venn is called to investigate a Read more...



Ardnish Was Home
by Angus MacDonald
"An amazing WWI tale of love, loss, and longing!"
Posted July 14, 2019


When the call for soldiers came, the Highland boys signed up for the Lovat Scouts and so did the young and handsome Donald Peter (DP) Gillies. He is a Piper and carries with him a family treasure, his father's pipes that had been played when Bonnie Prince Charlie Read more...



We Fought For Ardnish
by Angus MacDonald
"A WWII story of perilous adventures while finding true love!"
Posted July 14, 2019


Masquerading as a married couple, complete with a wedding ring, escaping from France in 1943, Donald and Francoise are on an extremely dangerous mission that, if caught, they are certain to be executed. Unknown to each other before connecting in the Italian Alps, they are both highly trained Special Read more...



A Dangerous Duet
by Karen Odden
"By day a lady; at night, a disguised pianist in an entertainment hall!"
Posted July 14, 2019


Marceline, the trapeze artist knows, but Nell believes her secret is safe with her. Now Stephen, the new fiddle player at The Octavian, has guessed. Will her secret be safe with him? Is he to be trusted?
With the death of their parents, it is now just Read more...



A Better Man
by Louise Penny
"Penny at her brilliant best with this enthralling and suspenseful mystery!"
Posted July 14, 2019


The raging rivers, already heavily swollen with the spring breakup of ice, now angrily threaten to burst their banks and destroy all in their path. Yet, they pale in comparison to the hostile undercurrents awaiting the newly demoted Gamache in the Homicide conference room. Despite the tension and impending Read more...



Santa Fe Mourning
by Amanda Allen
"A 1920s mystery involving speakeasy drinking, drugs and murder!"
Posted July 5, 2019


Maddie Alwin is thrilled to be back at her new home in Santa Fe, New Mexico with its brilliant morning sunshine that makes the sky so blue. Now, refreshed after her long train trip, and away from the stifling social "duty" her mother and wealthy New York family expected Read more...



The Sky Above Us
by Sarah Sundin
"An engaging WWII story involving guilty secrets, hope, and forgiveness!"
Posted May 28, 2019

For most of her life growing up in Kansas, Violet Lindstrom believes her life's mission is to be a missionary in Africa, but that dream gets badly shattered when her fiancé no longer feels it is his calling and they had split up. Determined to find a new mission Read more...



Neon Prey
by John Sandford
"Captivating action, unusual plot twists, and a killer with unusual tastes!"
Posted May 16, 2019

Clayton Deese loves his barbeques and his killing jobs. They are easy things to do and the money is good. As a small thin man, Deese finds hurting jobs harder to do; still his boss Roger Smith, a former lawyer, and now Louisiana's top loan shark, pays well, so Read more...



The Charmer in Chaps
by Julia London
"A contemporary western romance with some unexpected twists!"
Posted May 2, 2019

If any man is worthy of being called the Playboy Cowboy, it is none other than the unbelievably handsome Luca Prince whose family owns one of the wealthiest and oldest ranches in Texas. Even the nearby town of Three Rivers is way smaller than the huge ranch from which it Read more...



Murder on Trinity Place
by Victoria Thompson
"A perplexing mystery involving family secrets and murder!"
Posted April 23, 2019

Frank and Sarah Malloy had been enjoying a lovely day at their home in New York City on the first day of 1900 when their their neighbor, Mrs. Ellsworth, rushed in with very distressing news. Her new daughter-in- law, Theda's father, Clarence Pritchard, a well-respected owner of Read more...



The Heart of a King
by Jill Eileen Smith
"An intriguing account of the desires and devotions in Solomon's court!"
Posted April 23, 2019

King David is nearing the end of his life and yet delays in making the announcement about who will be he next King of Jerusalem. Solomon, his youngest son, frets over the delay despite his father's assurances. Bathsheba, his mother, with a twinkle in her eye, suggests he gives Read more...



Highland Crown
by May McGoldrick
"An enchanting and exciting Highland romance that leaves your heart panting for more!"
Posted April 19, 2019

As the wind and rain rattle John Gordon's Auld Aunt Jean's wee house in Duff Head in northeastern Scotland, Isabella listens to Jean's dire predictions about how unsafe the small village is for her. After being forced to flee from her Edinburgh home where her husband was Read more...



Bones of the Earth
by Eliot Pattison
"A shocking story of high-level corruption and murders in Tibet!"
Posted April 16, 2019

Shan Tao Yun, a former police investigator officer and former inmate of China's infamous prisons, is now working as a Constable in the remote small village of Yangkar in Tibet. He had been called by his boss, Col. Tan, to meet him at the new Public Security Bureau office Read more...



Trigger
by David Swinson
"Riveting! A timely story of drugs, crime and other dark dealings..."
Posted April 4, 2019

Frank Marr, an involuntarily retired police detective for a cocaine habit, is now clean and works as a Private Investigator when not indulging in a little Robin Hood-like wealth redistribution. He is surprised to see the missed call on his cell. His ex-girlfriend, Leslie Costello, hadn't called Read more...



Who Slays the Wicked
by C.S. Harris
"A perplexing tale of vicious murders and many possible perpetuators!"
Posted March 21, 2019

Called to the scene of a vicious crime by Bow Street Magistrate Sir Henry Lovejoy, Sebastian St. Cyr (Lord Devlin) is not surprised that someone would want to murder the vile Viscount Ashworth. In fact, he often desired to murder him himself, but Sebastian is perplexed by the few clues Read more...



Audrey Lawrence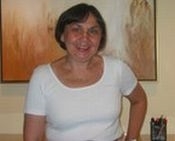 Ever since I taught myself to read at age two, I have been an avid reader and collector of books. I am seldom without a book in my hand, stacks by my bedside and more waiting on my Kindle, so I am very happy to be a book reviewer for FreshFiction and have been so since the last century. How can you tell I love historical fiction? Other book genres I love are regency romances, suspense thrillers, contemporary fiction, more romance books and anything I can get my hands on! Having a background in education and organizational development, I also love to read kids' books and YA and books on business. I currently live in the National Capital Region of Canada (aka Ottawa) where Tinkerbelle, my beautiful Siamese cat, rules the roost and reminds us every day of her regal heritage, especially when she wants treats! As the saying goes: dogs may have owners, but cats have staff!
Features & Posts
5 comments posted.

Re: Into the Whirlwind (3:59pm June 8, 2016):

Great comments and questions! I have just started in on
INTO THE WHIRLWIND but only complaint is that I do not want
to put it down ... how am I going to get all my errands
done when I need to know what happens next?

Re: Tyler (10:22pm March 17, 2011):

That is just so grand that you are naming characters in your book with your ancestors' names. I love it when I know the special meaning behind the names. I look forward to reading it.

I found out from family lore that my mother's family comes from a former shield bearer to a 12th century Irish king but I think that has been the last irish connection as the rest is all Scottish. Thank goodness everyone is Irish on St. Patrick's Day!

Re: One Touch of Scandal (4:39pm September 26, 2010):

That is so Purr-fect of Avon to make a donation!
I can appreciate your lemma (slightly less critical than a dilemma) as to what to do! It is up to you but remember a cookie in each hand is a balanced diet!

All teh best with your new book and Avon's kindness!

Re: Royal Blood (6:46pm September 5, 2010):

Oh, as you can see from all these comments that not only do you write incredibly well but you also spin your readers so convincingly to the period of your tale that they feelas if they are there as well!

I have to admit, I love your books, but I had to stop reading them on the bus as I would get so engrossed in the story that I would miss my stop and have to walk home more than I expected. I quite look forward to reading your newest one!

Re: Fatal Affair (7:33pm June 27, 2010):

Oh, a hero to fall into sweet dreams with! Sounds wonderful and I especailly like that he is willing to apologize. It takes a strong person to acknowledge that a situation may need an apology. True heros think about the needs of others before themsleves!