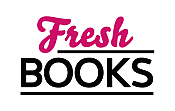 Lots of Love in February
Reviews
1 - 20 of 520 ( prev | next )
The Patient One
by Shelley Shepard Gray
"Can friends stay connected when their circle is broken?"
Posted February 15, 2019

When a close friend commits suicide, it is very hard to find the right thing to say to the family or to other friends. There is no real right way and many wrong ways. Hugs and tears help, but it is in the sharing of stories where the true strength Read more...



Dead as a Door Knocker
by Diane Kelly
"How could a real estate dream spiral so quickly into a nightmare?"
Posted January 24, 2019

Whitney Whitaker has a job to do and knows how to do it. For the past few years, she has been developing her skills and abilities while working as a property manager and carpenter and studying for her real estate license. Now, knocking on the beautifully made iron Celtic Green Read more...



The Highland Renegade
by Amy Jarecki
"Can love prevail over centuries of clan distrust and feuding?"
Posted December 29, 2018

As the beloved daughter of the powerful Laird Cameron, Janet is used to being treated with respect and this drunken dragoon at the dance did not appeal to her in any way. Used to getting his own way, Lieutenant Wilfred Cummings grabs Janet and leaves her no choice but to Read more...



When the Men Were Gone
by Marjorie Herrera Lewis
"An inspiring and captivating story of a true football coach!"
Posted November 20, 2018

The small town of Brownwood is located smack dab in the middle of Texas and, like many other Texas towns, people love their football games. It is ingrained in their souls. There is no place people would rather be on a fall Friday evening than to sit in the stands Read more...



Six Cats a Slayin'
by Miranda James
"A purr-fect murder mystery for the holiday season!"
Posted November 20, 2018

While semi-retired Librarian Charlie Harris is not thrilled with the invitation from his flirtatious new neighbour, Charlie's Maine Coon cat, Diesel, is far more thrilled with the wonderful ball of discarded paper that bats so easily around in the kitchen. Charlie lives in Athena, Mississippi, a small town Read more...



The Hawaiian Discovery
by Jean Brunstetter, Wanda E. Brunstetter
"A charming tale of friendship and challenges in love and faith!"
Posted November 7, 2018

After two years of enjoying working in her good friend's bed and breakfast, Ellen Lambright finds herself a bit at odds and not really settling into working in her father's shoe store in Middlebury, Indiana. Then, Ellen learned that her best friend Mandy and her husband Ken Williams Read more...



Wild Fire
by Ann Cleeves
"A gripping murder mystery that keeps you hanging in suspense!"
Posted October 19, 2018

The bonfire burns, sparks fly, and the local Deltaness kids drink and amuse themselves in the cool spring Shetland night. Suddenly, a small strange boy appears and starts screaming. The teens began to laugh and jeer at him. From that night on, strange things begin to happen. About a week Read more...



Cold Earth
by Ann Cleeves
"A dramatic landslide, a perplexing death, and very few clues!"
Posted October 18, 2018

The heavy and seemingly perpetual rains continue to pour and the harsh landscape of the northern Shetland Islands is well sodden with water. Despite the ongoing rain, Detective Inspector Jimmy Perez felt drawn to be at the funeral and graveside service for old Magnus Tait. They had become friends of Read more...



A Study in Treason
by Leonard Goldberg
"An intriguing mystery filled with unexpected danger and secrets!"
Posted October 13, 2018

A stroke can be very devasting at any time and recovery is uncertain. Such is the case for John Watson Senior, the former longtime associate of the late Sherlock Holmes in 1914. While he is recovering some of his previous mental acuity, his daughter-in-law has been implementing the Read more...



Charmed Bones
by Carolyn Haines
"A suspenseful tale of strange events and sister witches!"
Posted October 10, 2018

A winter freeze is casting its spell of frigid winds and icy conditions over the small town of Zinna, Mississippi and Private Investigator Sarah Booth Delaney is tired. She wants nothing more than to snuggle down on her comfy couch and watch her favourite movie, The Wizard of Oz. Just Read more...



The Day of the Dead
by Nicci French
"A compelling tension-filled thriller that will captivate readers to the very end!"
Posted October 4, 2018

Called to an auto crash and runaway car, the police in North London are surprised when they find the that the driver of the car is dead. While it is not unusual for a driver to be dead in an accident, this driver has been dead for over a week Read more...



The Sugarhouse Blues
by Mariah Stewart
"An engaging tale of changing perspectives on love, family, and opportunities!"
Posted August 30, 2018

After surveying the damage caused by a massive storm to the beautiful domed fresco ceiling in the old Art Deco Sugarhouse Theater, Desdemona Hudson is frustrated. It is one more problem and one more delay in the massive restoration project that the three Hudson sisters had vowed to finish. Like Read more...



Twisted Prey
by John Sandford
"A get-them thriller spotlighting political corruption!"
Posted August 16, 2018

When an accident is no accident, it can be hard to prove! Forced off the road by an unseen vehicle and seeing a good friend killed, Senator Porter Smalls knows just who is just the right investigator to prove his version of events, even if the cops all think otherwise Read more...



The Road Home
by Beverly Lewis
"A heartwarming and touching story of faith and family love!"
Posted August 16, 2018

Life is never so good until it suddenly is not. As Lena Rose Schwartz readies her cute little blue-eyed blonde brother for his first day of school, she knows that many things are soon going to change. The arrival of two police officers at her family's doorstep in Read more...



The Secret of Flirting
by Sabrina Jeffries
"Will the real princess please stand up!"
Posted August 4, 2018

While on a mission in Dieppe, France in 1827, the handsome Gregory Vyse, Baron of Fulkham savors the local brandy and the local theater which his companion, Captain Lord Hartley, had convinced him to attend. Surprising himself, he finds himself captivated by the loveliness and talent of the young actress Read more...



The Sixth Day
by Catherine Coulter, J.T. Ellison
"A frightening and suspenseful tale of treason and cyberterrorism!"
Posted August 4, 2018

It is a warm and lovely mid-summer morning and Special Agents Nicolas Drummond and Michaela (Mike) Caine, are just settling into their idyllic rest vacation at Nick's grandfather's, the eighth Baron de Vesci, home estate in Farrow-on-Gray in England. Finally starting to relax and heal Read more...



The Moscow Offensive
by Dale Brown
"Intriguing military thriller that may be too close to the truth!"
Posted August 4, 2018

Sometimes people only see what they want to believe and miss critical clues that would lead them to the truth. Yet, even faced with the truth, they will fiercely stick to what they want to believe. When this wrong thinking happens to political leaders and those in positions of trust Read more...



The Amish Teacher's Gift
by Rachel J. Good
"Learning the way to find the love that is needed!"
Posted July 21, 2018

Bishop Troyer had faith that nineteen year old Ada Rupp would be a fine teacher for the special needs scholars in their Amish community. She had been taking care of her seven younger siblings even before the death of her mother and knows sign language as David, her five year Read more...



The Gone World
by Tom Sweterlitsch
"Can the future be changed to stop a horrific ending?"
Posted July 7, 2018

Take heed, Readers, from the very first sentence in THE GONE WORLD to its astonishing conclusion, you will never ever be able to think of time, space, and future the same way again! Judging from its cover, I thought THE GONE WORLD would be a captivating and intriguing murder mystery Read more...



Paradise Valley
by C.J. Box
"A chilling and suspenseful hunt for a cruel and dangerous predator killer!"
Posted June 8, 2018

The team is in place, the trap is set, and the rat seems to be on his way. Cassandra "Cassie" Dewell, a chief investigator for Bakken County in North Dakota, has spent years trying to capture a notoriously clever and highly intelligent serial killer called "The Lizard King." As the Read more...



Audrey Lawrence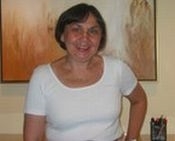 Ever since I taught myself to read at age two, I have been an avid reader and collector of books. I am seldom without a book in my hand, stacks by my bedside and more waiting on my Kindle, so I am very happy to be a book reviewer for FreshFiction and have been so since the last century. How can you tell I love historical fiction? Other book genres I love are regency romances, suspense thrillers, contemporary fiction, more romance books and anything I can get my hands on! Having a background in education and organizational development, I also love to read kids' books and YA and books on business. I currently live in the National Capital Region of Canada (aka Ottawa) where Tinkerbelle, my beautiful Siamese cat, rules the roost and reminds us every day of her regal heritage, especially when she wants treats! As the saying goes: dogs may have owners, but cats have staff!
Features & Posts