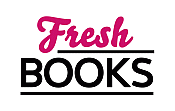 Spring for these books in March
"When life is challenging, who can you trust?"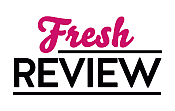 Reviewed by Audrey Lawrence
Posted August 5, 2022

Thriller | Women's Fiction Historical
What a shock! Worse than a cold shower! After spending all her time pushing herself both mentally and physically, Kathleen Carre finally feels prepared to earn a coveted placement in the first coed class in 1976 at the United States Naval Academy. Her life goal is to finally be in a place where one's rank is earned and to be with people working together on a common cause. She is determined to be the best she can be.

Instead of enjoying her dream after arriving at the Naval Academy, Kathleen is forced to endure a nightmare life filled with lying classmates, bullying, hateful abuse, and unfairness from her male peers and superiors. Then another crushing blow hits her as her beloved Nana passes away before she can see her again. How can she carry on? Is it worth it?

Building on the success of her first novel, THE LIGHT OF LUNA PARK, Addison Armstrong continues her theme of women ready to fight for their principles by highlighting the little-known story of American librarians working close to the battlefields in WWI.

THE WAR LIBRARIAN by Addison Armstrong is an awesome and compelling historical novel focused on two women trailblazers, connected by love, yet, confronted with extremely difficult and challenging situations in different eras.

As a relatively new writer, Armstrong has developed a wonderful talent for bringing her characters to vivid life. I fully appreciated her descriptions and development of Kathleen Carre, a new female Midshipman, as well as that of Kathleen's beloved Nana, Emmaline Balakin, a War Librarian serving in Europe during World War I in 1918. You will be surprised to find out what gave these women what they needed to carry on and change their circumstances.

In addition to developing these two very compelling protagonists, Armstrong has carefully blended and juxtapositioned events, emotions, and situations in the various vignettes to make THE WAR LIBRARIAN an even more powerful and poignant story overall. In addition, I also appreciate Armstrong's talent in making her secondary characters true in their actions and mannerisms to their generation. Her extensive research also provides the many intriguing historical details that make the novel ring true. Another delight for me was reading the backgrounder information and Reader Questions at the close of the story, which was almost as fascinating as the story itself, so do check them out as well.

If you love historical fiction, stories about librarians, or just a great read, then THE WAR LIBRARIAN is sure to be a real winner for you! It was for me! Readers who have already discovered Addison Armstrong as a writer, I am sure will give THE WAR LIBRARIAN a big "Thumbs Up" as well! Enjoy!
SUMMARY
1918. Timid and shy Emmaline Balakin lives more in books than her own life. That is, until an envelope crosses her desk at the Dead Letter Office bearing a name from her past, and Emmaline decides to finally embark on an adventure of her own—as a volunteer librarian on the frontlines in France. But when a romance blooms as she secretly participates in a book club for censored books, Emmaline will need to find more courage within herself than she ever thought possible in order to survive.

1976. Kathleen Carre is eager to prove to herself and to her nana that she deserves her acceptance into the first coed class at the United States Naval Academy. But not everyone wants female midshipmen at the Academy, and after tragedy strikes close to home, Kathleen becomes a target. To protect herself, Kathleen must learn to trust others even as she discovers a secret that could be her undoing.
---
What do you think about this review?
Comments
No comments posted.

Registered users may leave comments.
Log in or register now!