Reviews
1 - 20 of 595 ( prev | next )
The Sisters of Sea View
by Julie Klassen
"Utterly charming and captivating!"
Posted November 29, 2022


As too often the case in Regency England, the Primogeniture right in their late father's will has left his sick wife and five daughters with little income to support themselves. Despite calculating every way and rechecking, 26-year-old Sarah Summers, the oldest daughter, finally had to Read more...



Clive Cussler's Hellburner
by Mike Maden
"When high powered enemies battle, the future of the world is at stake!"
Posted November 8, 2022


While the fishing trawler El Valiente under Captain Calvera may look like it is a typical beaten-up fishing trawler, its actions when and the equipment they have when hailed makes Captain Juan Cabrillo of the Oregon, (now disguised as the Sungu Barat Read more...



The Rising Tide
by Ann Cleeves
"When friends become suspects, who is at risk?"
Posted October 13, 2022


True confessions! I am an avid fan of Ann Cleeves' books right from my first Cleeves read of SILENT VOICES (Book 3). Since discovering this amazing author and Vera, I have read the lot of them from Vera first Read more...



Hell and Back
by Craig Johnson
"What happens when what is real is not and what is not is real?"
Posted September 5, 2022


Absaroka County Sheriff Walt Longmire just can't seem to wrap his head around what has just happened. He hasn't a clue as to how he got hit by a snowplough, why he is covered in blood, or why he is carrying a well Read more...



The Hidden One
by Linda Castillo
"Who loses when past crimes surface?"
Posted August 5, 2022


As Amish farmer Doyle Schlabach of Lancaster County, Pennsylvania relaxes into the rhythm of plowing his recently purchased field, he is startled by the sudden clanking of his sickle bar on a hard surface. He starts to worry that this new field may have too many unexpected rocks making Read more...



The War Librarian
by Addison Armstrong
"When life is challenging, who can you trust?"
Posted August 5, 2022


What a shock! Worse than a cold shower! After spending all her time pushing herself both mentally and physically, Kathleen Carre finally feels prepared to earn a coveted placement in the first coed class in 1976 at the United States Naval Academy. Her life goal is to Read more...



Clive Cussler's Dark Vector
by Graham Brown
"Top of Class 5 star action! Impossible to put book down!"
Posted May 20, 2022


The Canberra Swift is a mid-sized cargo ship. Despite her relatively unattractive shape, the ship has been in high demand for transporting oversized cargo, such as fuselage sections of large planes. Not only is her stern ramp wide enough for six lanes of traffic, but Read more...



The Last Dress from Paris
by Jade Beer
"An evocative and exquisite love tale linking three generations!"
Posted May 5, 2022


Unlike most young women her age living in London, the highlight of Lucille's week is the two hours she normally spends with her beloved Granny Sylvie. Her granny has always been there for her more than her usual busy and absentee mother. As usual, Lucille's Read more...



A Duke, the Spy, an Artist, and a Lie
by Vanessa Riley
"A romantic tale of overcoming miscommunication and mistakes!"
Posted April 26, 2022


It was a lush Caribbean evening, yet there were nasty undercurrents. He is a military spy on a mission gone bad with a suspected informer at work and now men hunting for his death. His good comrade has just been murdered and he is left alone in Read more...



The Most Eligible Bride in London
by Ella Quinn
"A charming and delightfully fresh romance!"
Posted March 9, 2022


It may not have been love at first sight, yet romance is definitely in the air! Who is this country gentleman who spoke so well, but did as a woman asked? Drat! Why is no one around who could properly introduce them? The beautiful Miss Henrietta Read more...



With a Little Help from My Lord
by Cheryl Bolen
"Can romance be found when hidden away?"
Posted March 4, 2022


Lady Harriett Beresford had been enjoying the dances and events in London while visiting with her great-aunt, Lady Asquith. All that changes when a very unfortunate incident happens just as she arrives back to Asquith house from Hookham's circulating library. The library is only a very Read more...



A Girl During the War
by Anita Abriel
"An amazing WWII tale of art, love, and longing!"
Posted March 3, 2022


This is not how her shopping for an extra treat of anchovies for her father's pasta supper is supposed to end! After rushing home from shopping, the young university art student Marina Tozzi has plans to celebrate her father's sale of a painting by Read more...



The Paris Bookseller
by Kerri Maher
"An amazing account of a remarkable woman & Shakespeare & Company!"
Posted January 27, 2022


What to do? What to do? What to be? After university, New Yorker Sylvia Beach just can't settle on what she wants to do. Her family encourages her to write, but her muse deserts her. Now, back in Paris which she loved as a teen living there Read more...



Fortune Favors the Duke
by Kristin Vayden
"Can a broken heart find a new love?"
Posted January 6, 2022


Catastrophes are never convenient, especially for those that survive.
For the beautiful Lady Catherine Greatheart, her bright future died as quickly as Avery, Duke of Welsey, in the unexpected fire that killed him along with a number of his closest friends and peers. In addition to Read more...



The Redemption of Philip Thane
by Lisa Berne
"Who will win the day in this witty historical romance?"
Posted December 23, 2021


Many handsome gentlemen in Regency times are forgiven for their expensive ways and related debts as they are fun and fashionable; yet, there comes a day when family and friends no longer appreciate the freeloaders and they are on their own. Philip Thane, with his charming ways and Read more...



The Queen's Men
by Oliver Clements
"An awesome account of treachery, deception and loyalty!"
Posted December 9, 2021


Despite many precautions and secrecy, the personal carriage of Queen Elizabeth is violently ambushed in Waltham Forest on a dark and foggy November night in 1577. As so many shots from the assassins' arquebuses have pieced the wooden carriage, word quickly spreads to London that the Queen Read more...



A Christmas Engagement
by Linda Byler
"A slow and sweet return of love and joy!"
Posted November 2, 2021


After enduring the heartbreak of her beloved husband-to-be dropping her virtually days before their wedding date for another woman, Liz has tightly boxed up her hurt and heartache, closed her heart and manages to survive by staying busy at every task and job she can do!
Read more...
Daughter of the Morning Star
by Craig Johnson
"Absolutely Riveting! A missing person investigation fraught with unexpected undercurrents!"
Posted November 2, 2021


It is not often that Tribal Chief Lolo Long asks a favour from Absaroka County Sheriff Walt Longmire, so when she catches him at lunch with his longstanding friend Henry Standing Bear, Walt has little choice, but to do as she asks… and bring a focus.
Read more...



The Madness of Crowds
by Louise Penny
"What provokes murder in a season of joy?"
Posted September 1, 2021


The question is why? Why was Gamache asked to provide security at a small university over the Christmas holidays for an unscheduled speaker? After accepting the task which is well below his paygrade, why is he feeling so manipulated? What does someone want to achieve Read more...



In Royal Service to the Queen
by Tessa Arlen
"An enchanting and authentic story of caring for the two princesses!"
Posted August 19, 2021


All her young life growing up in Scotland, Marion Crawford has dreamt of being a teacher and the scholarship she had recently won would cover most of her costs which her widowed mother could ill afford. Now, her mother cannot believe her daughter would jeopardize her chance of Read more...



Audrey Lawrence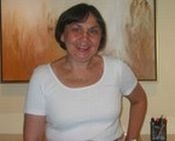 Ever since I taught myself to read at age two, I have been an avid reader and collector of books. I am seldom without a book in my hand, stacks by my bedside and more waiting on my Kindle, so I am very happy to be a book reviewer for FreshFiction and have been so since the last century. How can you tell I love historical fiction? Other book genres I love are regency romances, suspense thrillers, contemporary fiction, more romance books and anything I can get my hands on! Having a background in education and organizational development, I also love to read kids' books and YA and books on business. I currently live in the National Capital Region of Canada (aka Ottawa) where Tinkerbelle, my beautiful Siamese cat, rules the roost and reminds us every day of her regal heritage, especially when she wants treats! As the saying goes: dogs may have owners, but cats have staff!
Features & Posts
5 comments posted.

Re: Into the Whirlwind (3:59pm June 8, 2016):

Great comments and questions! I have just started in on
INTO THE WHIRLWIND but only complaint is that I do not want
to put it down ... how am I going to get all my errands
done when I need to know what happens next?

Re: Tyler (10:22pm March 17, 2011):

That is just so grand that you are naming characters in your book with your ancestors' names. I love it when I know the special meaning behind the names. I look forward to reading it.

I found out from family lore that my mother's family comes from a former shield bearer to a 12th century Irish king but I think that has been the last irish connection as the rest is all Scottish. Thank goodness everyone is Irish on St. Patrick's Day!

Re: One Touch of Scandal (4:39pm September 26, 2010):

That is so Purr-fect of Avon to make a donation!
I can appreciate your lemma (slightly less critical than a dilemma) as to what to do! It is up to you but remember a cookie in each hand is a balanced diet!

All teh best with your new book and Avon's kindness!

Re: Royal Blood (6:46pm September 5, 2010):

Oh, as you can see from all these comments that not only do you write incredibly well but you also spin your readers so convincingly to the period of your tale that they feelas if they are there as well!

I have to admit, I love your books, but I had to stop reading them on the bus as I would get so engrossed in the story that I would miss my stop and have to walk home more than I expected. I quite look forward to reading your newest one!

Re: Fatal Affair (7:33pm June 27, 2010):

Oh, a hero to fall into sweet dreams with! Sounds wonderful and I especailly like that he is willing to apologize. It takes a strong person to acknowledge that a situation may need an apology. True heros think about the needs of others before themsleves!