Reviews
1 - 20 of 555 ( prev | next )
An Ivy Hill Christmas
by Julie Klassen
"A delightful Regency Christmas full of hope, forgiveness and festive joy!"
Posted November 25, 2020


Who wouldn't want to spend Christmas in a Wiltshire country home with family and friends? Definitely not Richard Brockwell, the young gadabout writer who revels in his selfish habits, while sponging off his mother and partaking in the comforts of the Brockwell family's Read more...



The Darkest Evening
by Ann Cleeves
"An enthralling mystery with hidden estrangements and betrayals!"
Posted October 28, 2020


Typical Vera! Too independent to heed the advice of her team to not venture to her remote home in the predicted major storm. Now she is well and truly lost in the dark and blinding snowstorm. Annoyed with herself, but with a bit of hope, she spots Read more...



Thick as Thieves
by Sandra Brown
"A gripping, painful mystery links past and present crimes!"
Posted September 24, 2020


Things are definitely not going as Arden Maxwell planned and anticipated. Once she finds out she's pregnant and wants to save money, she thinks back to her old family home in the small town of Penton, near Caddo Lake in Texas. The home is now in the proverbial Read more...



All the Devils Are Here
by Louise Penny
"Intense and suspenseful with unexpected and dangerous enemies!"
Posted August 20, 2020


Armand and Reine-Marie Gamache are thrilled to be in Paris again where they got engaged. Meeting their two adult children and three grandchildren at the Juveniles bistro, they happily catch up with Daniel and Roslyn's doings as well as their daughter Annie, now heavily pregnant with Read more...



If I Were You
by Lynn Austin
"A compelling and charming story of painful hurts to fresh starts!"
Posted July 27, 2020


World War II - the War is finally over! Long years of hardship, millions killed or injured and England has the victory but is left in debt and in tatters. Women were entering the labour force like never before and expertly doing jobs they had never dreamed they Read more...



Next to Last Stand
by Craig Johnson
"Brilliant! Lost historical art, fiery action & unexpected murders!"
Posted June 25, 2020


Sheriff Walt Longmire has known Charlie Lee Stillwater, "the last of the Buffalo hunters", for a long time and relished the opportunity to stop for a chat or to wave to the old vets outside the Wyoming Home for Soldiers and Sailors as they lined up in Read more...



Eagle Station
by Dale Brown
"A race to the moon proves costly and deadly!"
Posted June 10, 2020


"Warning. Warning. Time to impact is 40 seconds."
Spaceplane pilot Brad McLanahan listens to the curt warning while focusing his attention on his sensors in the central display… time is unbelievably tight, but he connects with Commander Amanda Dvorsky and asks Read more...



Heiress for Hire
by Madeline Hunter
"A witty and provocative Regency Romance!"
Posted May 21, 2020


An unknown man breaks into her home and now he has the audacity to ask her to untie him. . . so he can give her some good news! Who is this uncommon thief? He is definitely handsome, but what is he up to? Still, there is something about him that Read more...



Highland Sword
by May McGoldrick
"A feisty highland tale of revenge, betrayal and romance!"
Posted March 19, 2020


In the months following the 1820 Scottish Insurrection or Radical War, Scotland has few places of safety for Scottish resisters to the strong arm of the British Crown. King George's spymaster, Sir Rupert Burney, with his nasty intrigues and evil ways is a constant danger to Scots Read more...



The Fifth Avenue Story Society
by Rachel Hauck
"A compelling and compassionate story of support, faith and love!"
Posted March 2, 2020


In the midst of their own worries and anxieties, five seemingly random strangers receive a beautiful, but anonymous invitation to attend a meeting of the Fifth Avenue Story Society. No facilitator arrives so the five people gradually introduce themselves and slowly open up to each other. They are still Read more...



A Long Bridge Home
by Kelly Irvin
"A suspenseful romance as love gets torn by distance, secrets and cultural norms!"
Posted March 2, 2020


The raging wildfire in the Kootenai National Forest is heading for the small town of West Kootenai far faster than anyone expected, burning homes and devastating the lives of the 400 people who peacefully live there.
Hastening in his buggy to pick up his girlfriend, Andy Lambright Read more...



The Hollows
by Jess Montgomery
"An old woman's death uncovers dangerous and shocking secrets!"
Posted February 24, 2020


Summoned by the late-night telegram, Sheriff Lily Ross goes out in the autumn night to the death scene of a woman killed by a train near the Moonvale Hollow Tunnel. Lily knows her badge gives her power, but not all take kindly to a lady Sheriff, so she Read more...



Murder in Rat Alley
by Mark de Castrique
"An unearthed North Carolina skeleton reveals unexpected treachery!"
Posted February 20, 2020


Despite the hot Asheville weather, Private Investigator Sam Blackman and his fellow PI and romantic partner Nakayla Robertson are happy to join friends at the CANarchy Collaboratory brewpub to celebrate Cory DeMille's birthday. Cory is a paralegal at Hewitt Donaldson's law office which is conveniently Read more...



Highland Jewel
by May McGoldrick
"Can love bloom in dark days of violence and cruelty?"
Posted November 21, 2019


Edinburgh, Scotland in the 1820s is definitely not a safe haven for those seeking to improve the lot of the poor by advocating reform and workers' rights. Violent Militia attacks and arrests are increasing; still, that does not deter Fiona Johnston and Maisie Murray, the co-founders of Read more...



An Amish Christmas Bakery
by Amy Clipston, Kelly Irvin, Beth Wiseman, Kathleen Fuller
"A wonderfully gut selection of four festive novellas full of hope, forgiveness and festive joy!"
Posted November 16, 2019


Winter is coming. The days are getting colder, and we dream of festive food. Almost the only thing more heartwarming and delicious than stepping into the sweet smells of an Amish bakery on a cold day in the Advent season is reading and inhaling AN AMISH CHRISTMAS BAKERY!
Read more...
The Princess Plan
by Julia London
"A fairytale Regency Romance with a twist of murderous intrigue!"
Posted November 7, 2019


With her trust and innocence badly burned by a suitor more interested in marrying money than her, the once spirited Eliza has shrunk away from the limelight and spends her time repairing clocks and reading documents to her father, the Right Honourable Justice William Tricklebank, so he can continue Read more...



All I Want for Christmas Is You
by Miranda Liasson
"A Christmas tale full of hope, challenges and new beginnings."
Posted October 29, 2019


How is she going to tell him? Despite all the things she had to deal with in her life as well as the pile of dishes at the Bean, her own little coffee shop, this is the big dilemma facing Kaitlyn Barnes.
Bad enough of the wonderful Read more...



Mrs. Jeffries and the Alms of the Angel
by Emily Brightwell
"A clever and charming Victorian Christmas Murder Mystery"
Posted October 5, 2019


Unbeknownst to Inspector Gerald Witherspoon of the Metropolitan Police in London, the staff at his home in Upper Edmonton Gardens enjoy nothing more than a good murder before Christmas. Even his cook, Mrs. Goodge, likes to plan the evening meals around food that would best help the Inspector as Read more...



The Long Call
by Ann Cleeves
"A suspenseful and captivating hunt for a ruthless murderer!"
Posted September 19, 2019


The sight of the windswept marsh, the sound of the surf, and the long plaintive call of the herring gull slowly lift the spirits of Detective Inspector Mathew as he scans the familiar territory. Returning from his trip to his father's funeral, Venn is called to investigate a Read more...



Ardnish Was Home
by Angus MacDonald
"An amazing WWI tale of love, loss, and longing!"
Posted July 14, 2019


When the call for soldiers came, the Highland boys signed up for the Lovat Scouts and so did the young and handsome Donald Peter (DP) Gillies. He is a Piper and carries with him a family treasure, his father's pipes that had been played when Bonnie Prince Charlie Read more...



Audrey Lawrence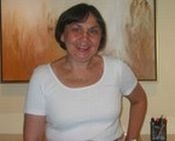 Ever since I taught myself to read at age two, I have been an avid reader and collector of books. I am seldom without a book in my hand, stacks by my bedside and more waiting on my Kindle, so I am very happy to be a book reviewer for FreshFiction and have been so since the last century. How can you tell I love historical fiction? Other book genres I love are regency romances, suspense thrillers, contemporary fiction, more romance books and anything I can get my hands on! Having a background in education and organizational development, I also love to read kids' books and YA and books on business. I currently live in the National Capital Region of Canada (aka Ottawa) where Tinkerbelle, my beautiful Siamese cat, rules the roost and reminds us every day of her regal heritage, especially when she wants treats! As the saying goes: dogs may have owners, but cats have staff!
Features & Posts
5 comments posted.

Re: Into the Whirlwind (3:59pm June 8, 2016):

Great comments and questions! I have just started in on
INTO THE WHIRLWIND but only complaint is that I do not want
to put it down ... how am I going to get all my errands
done when I need to know what happens next?

Re: Tyler (10:22pm March 17, 2011):

That is just so grand that you are naming characters in your book with your ancestors' names. I love it when I know the special meaning behind the names. I look forward to reading it.

I found out from family lore that my mother's family comes from a former shield bearer to a 12th century Irish king but I think that has been the last irish connection as the rest is all Scottish. Thank goodness everyone is Irish on St. Patrick's Day!

Re: One Touch of Scandal (4:39pm September 26, 2010):

That is so Purr-fect of Avon to make a donation!
I can appreciate your lemma (slightly less critical than a dilemma) as to what to do! It is up to you but remember a cookie in each hand is a balanced diet!

All teh best with your new book and Avon's kindness!

Re: Royal Blood (6:46pm September 5, 2010):

Oh, as you can see from all these comments that not only do you write incredibly well but you also spin your readers so convincingly to the period of your tale that they feelas if they are there as well!

I have to admit, I love your books, but I had to stop reading them on the bus as I would get so engrossed in the story that I would miss my stop and have to walk home more than I expected. I quite look forward to reading your newest one!

Re: Fatal Affair (7:33pm June 27, 2010):

Oh, a hero to fall into sweet dreams with! Sounds wonderful and I especailly like that he is willing to apologize. It takes a strong person to acknowledge that a situation may need an apology. True heros think about the needs of others before themsleves!