Reviews
1 - 20 of 577 ( prev | next )
The Madness of Crowds
by Louise Penny
"What provokes murder in a season of joy?"
Posted September 1, 2021


The question is why? Why was Gamache asked to provide security at a small university over the Christmas holidays for an unscheduled speaker? After accepting the task which is well below his paygrade, why is he feeling so manipulated? What does someone want to achieve Read more...



In Royal Service to the Queen
by Tessa Arlen
"An enchanting and authentic story of caring for the two princesses!"
Posted August 19, 2021


All her young life growing up in Scotland, Marion Crawford has dreamt of being a teacher and the scholarship she had recently won would cover most of her costs which her widowed mother could ill afford. Now, her mother cannot believe her daughter would jeopardize her chance of Read more...



Bloodless
by Douglas Preston, Lincoln Child
"A shocking, suspense filled thriller where strange murders abound!"
Posted August 16, 2021


After their arduous, but successful assignment in Florida, all Special Agent Armstrong Coldmoon wants to do is get on a plane to Colorado and enjoy time with his people and have a break from his "partner" Special Agent Aloysius Pendergast of the FBI.
They are Read more...



An Irish Hostage
by Charles Todd
"A captivating mystery of treachery and bravery during the post WWI Irish Troubles!"
Posted July 29, 2021


Despite being happy to be at home while awaiting her next assignment from the Queen Alexandria's Imperial Military Nursing Service, Nursing Sister Bess Crawford is a little disappointed that her parents are asking her not to stand up for Eileen Flynn, whose upcoming marriage will be taking Read more...



Nobody Cares
by R.C. Westland
"A captivating read on the shocking abuse of power in a college!"
Posted July 18, 2021


On the surface, many would assume that Professor Jessica Windslow is very lucky. She has the good fortune to be teaching property law, a field she loves, at the highly regarded and respected St. Andrews School of Law in southwestern New Brunswick and could easily afford to live Read more...



Crude Ambition
by Patricia Hunt Holmes
"Dramatic and heart touching story of betrayal, choices and consequences!"
Posted June 27, 2021


Like the ripples from a heavy rock thrown into a pond, up and coming lawyer, Carolyn Page still feels their vibration in her thoughts for a long time as she makes her way up the career ladder at Edwards and Harrison, one of the oldest and largest law firms Read more...



Safe Harbor
by Gerhardt Roberts
"An awesome WWII story of love, courage, and insurmountable odds!"
Posted June 11, 2021


To the two high school students, life had never looked brighter or more wonderful than on that beautiful day in October in 1935 as Erich Reinhold and Nessa Baumgartner snuggle up kissing and hugging under a large oak tree in a local park. Their families got along, they love Read more...



The Nature of a Lady
by Roseanna M. White
"Absolutely lovely! A complex and charming story about secrets, strange happenings, love and faith!"
Posted June 11, 2021


A perfect day for Lady Elizabeth (Libby to her friends) Sinclair would be crawling under the bushes to find strange new bugs and looking at them under her much loved microscope. She is a wallflower at dances and English social graces still leave her bewildered, but gets thrilled with Read more...



Undercover Duke
by Sabrina Jeffries
"A fun and fascinating faux turned real Romance!"
Posted June 11, 2021


If a lovely lady marries three times and each is a noble Duke and they all die unexpectedly, is she a Black Widow or is there mischievous murder at play?
As the Dowager Duchess of Armitage and her sons (each from a different father) reflect on their Read more...



Arctic Storm Rising
by Dale Brown
"Wow! Bets are on for this to take Military Thriller of 2021!"
Posted May 17, 2021


When things get out of hand at the C-130J Super Hercules crash site in Southern Libya, things really go from zero to very bad indeed. Barely escaping with his life, U.S. Air Force Intelligence Officer Nicholas Flynn has the very uneasy feeling that his enemies might even Read more...



Northern Spy
by Flynn Berry
"A riveting suspenseful novel of two sisters caught up in IRA terrorism!"
Posted May 11, 2021


For the past six months, Tessa has been thrilled with the joys of being with her new baby Finn and relishing in his fresh baby smell as they enjoy their cuddles and take their walks around the salt waters of the lough near their home in Grey Abby, a Read more...



Coming Home to Seashell Harbor
by Miranda Liasson
"A charming and entertaining first love, second chance romance!"
Posted April 25, 2021


Oh, why did she do it? Hadley Wells thought she made the right decision to come home to the beauty of Seashell Harbor for the summer to recover from being the jilted former girlfriend of a fickle and unfaithful celebrity romance. She hopes her long-time girlfriends would Read more...



What the Devil Knows
by C.S. Harris
"A regency mystery full of perplexing murders, shocking revelations and explosive action!"
Posted April 4, 2021


Only a fool, a thief, or someone desperate for food would dare venture out late in the night with the dank fog blanketing the wretched and stinking poverty of East End London. Still, a few did that dark October night in 1814 with one ending up viciously murdered and Read more...



The Light of Days
by Judy Batalion
"An awesome account of WWII Jewish women's bravery, resilience and their perilous undertakings and sa"
Posted April 2, 2021


With bravado and panache, several young Jewish women smile and giggle like Polish teenagers while openly walking in front of Nazi soldiers. Hidden under their skirts or in their shoes and clothes, they smuggled forged ID papers, currency, important communications, and weapons. If caught, they faced torture, harsh imprisonment Read more...



Pretty Little Wife
by Darby Kane
"A gripping and suspenseful mystery linking past & present murders!"
Posted March 3, 2021


Lila Ridgefield is the kind of woman that men loved to follow with their eyes because she's so beautiful and dressed so well. She is the intelligent and witty person with whom women would love to share a bottle of wine over a "catty" lunch. Yet Read more...



A Fatal Lie
by Charles Todd
"Shocking murders arise from lies rooted in the past!"
Posted February 24, 2021


The lovely warm spring weather in 1921 lures young Roddy MacNabb to pull out his fishing rod and try his luck in the River Dee in the Llangollen Valley. Just when he thinks he has finally caught one, his joy turns to horror over what he pulls in to Read more...



The Scorpion's Tail
by Lincoln Child
"A brilliantly crafted suspense thriller where greed for gold prevails!"
Posted February 11, 2021


Torn between a day of fishing and investigating a strange noise coming from a long-abandoned mining town, young Homer Watts knows he has to check it as he is the only law enforcement around. Approaching quietly, he surprises a man illegally trying to steal something and Read more...



The Preacher's Son
by Patricia Johns
"A touching story of overcoming theft, betrayal and learning to trust!"
Posted February 4, 2021


The Amish community of Bountiful, Pennsylvania is still reeling from the shock and loss of trust caused by their former Preacher Abe Yoder. He had passionately promoted a special Amish care fund and is now serving time in prison after being found guilty of fraud. The theft not only Read more...



Robert Ludlum's The Treadstone Exile
by Joshua Hood
"A gripping spythriller filled with warpspeed action and harrowing encounters!"
Posted February 1, 2021


Now classified as persona non gratis in the United States and on the outs with his wife Annabelle and even his three-year-old son Jack, ex-CIA top secret black op Adam Hayes has relocated to Africa. He struggles to regain his inner self after Read more...



The Mitford Scandal
by Jessica Fellowes
"What lurks behind the rich & glittering façade as murders occur?"
Posted January 28, 2021


The elaborate party at the Guinness' mansion in Grosvenor Place is in full swing when suddenly a young maid falls to her death. It seems an accident, but is it? The next day, Guy Sullivan and his boss, Detective Inspector Stiles, at the Knightsbridge police station, are Read more...



Audrey Lawrence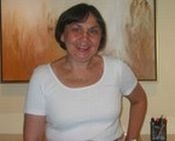 Ever since I taught myself to read at age two, I have been an avid reader and collector of books. I am seldom without a book in my hand, stacks by my bedside and more waiting on my Kindle, so I am very happy to be a book reviewer for FreshFiction and have been so since the last century. How can you tell I love historical fiction? Other book genres I love are regency romances, suspense thrillers, contemporary fiction, more romance books and anything I can get my hands on! Having a background in education and organizational development, I also love to read kids' books and YA and books on business. I currently live in the National Capital Region of Canada (aka Ottawa) where Tinkerbelle, my beautiful Siamese cat, rules the roost and reminds us every day of her regal heritage, especially when she wants treats! As the saying goes: dogs may have owners, but cats have staff!
Features & Posts
5 comments posted.

Re: Into the Whirlwind (3:59pm June 8, 2016):

Great comments and questions! I have just started in on
INTO THE WHIRLWIND but only complaint is that I do not want
to put it down ... how am I going to get all my errands
done when I need to know what happens next?

Re: Tyler (10:22pm March 17, 2011):

That is just so grand that you are naming characters in your book with your ancestors' names. I love it when I know the special meaning behind the names. I look forward to reading it.

I found out from family lore that my mother's family comes from a former shield bearer to a 12th century Irish king but I think that has been the last irish connection as the rest is all Scottish. Thank goodness everyone is Irish on St. Patrick's Day!

Re: One Touch of Scandal (4:39pm September 26, 2010):

That is so Purr-fect of Avon to make a donation!
I can appreciate your lemma (slightly less critical than a dilemma) as to what to do! It is up to you but remember a cookie in each hand is a balanced diet!

All teh best with your new book and Avon's kindness!

Re: Royal Blood (6:46pm September 5, 2010):

Oh, as you can see from all these comments that not only do you write incredibly well but you also spin your readers so convincingly to the period of your tale that they feelas if they are there as well!

I have to admit, I love your books, but I had to stop reading them on the bus as I would get so engrossed in the story that I would miss my stop and have to walk home more than I expected. I quite look forward to reading your newest one!

Re: Fatal Affair (7:33pm June 27, 2010):

Oh, a hero to fall into sweet dreams with! Sounds wonderful and I especailly like that he is willing to apologize. It takes a strong person to acknowledge that a situation may need an apology. True heros think about the needs of others before themsleves!