"When high powered enemies battle, the future of the world is at stake!"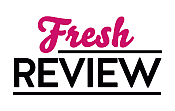 Reviewed by Audrey Lawrence
Posted November 8, 2022

While the fishing trawler El Valiente under Captain Calvera may look like it is a typical beaten-up fishing trawler, its actions when and the equipment they have when hailed makes Captain Juan Cabrillo of the Oregon, (now disguised as the Sungu Barat), perceive that they are not what normally would be expected and he wants to know why. Finally, after stopping the El Valiente with a mini-torpedo, Captain Cabrillo's team finds the crew dead and the ship scuttled. Barely escaping from the sinking ship, Cabrillo now wants to know what is going on! What was the El Valiente smuggling, and why were all of its crew killed?
In typical Clive Cussler style, the action jumps immediately to a very different location - the South Caucasus, where the Azerbaijani Army is ready to attack the better-armed Armenian territory. The Azerbaijani Army has Turkish drones which they use to decimate the Armenian Army tanks. At the funeral of one of the tank commanders is an American, David Hakobyan. He is not there just for the funeral. What he really wants is to get in touch Sokratis, Alexandros Katrakis' Greek father, whom many believe to be dead.
Their business, the "Pipeline," smuggles weapons, women, and drugs, and Hakobyan has a brilliant way to expand their business. Despite their long-standing partnership, they do not really get along. Who will ultimately take over all that business empire?
HELLBURNER is the 16th adventure novel in Clive Cussler's fascinating Oregon Files Series; however, it is the first by Mike Maden, who has effectively captured the spirit of the ship, its captain, and the incredible skills and teamwork of its awesome crew.
Juan Cabrillo is both Chairman of the Corporation and Captain of the Oregon, the operational sea based home for Cabrillo's private and elite security firm that often is used to handle the hot potatoes and situations the American Government doesn't want to touch directly.
With Maden's interesting and diverse background and his PhD in conflict and technology, he really writes a very scary, but realistic storyline that will keep the pages turning late in the night as the action hops all over the globe. Of course, Captain Cabrillo encounters many dangerous and harrowing situations that almost have him losing his life and limbs and so are guaranteed to hold the readers' interest. Given that, Reader, be warned: If reading on the bus, don't miss your stop!
The characters in HELLBURNER are also very unique yet, believable in their characteristics and mannerisms. The list of Characters is helpful in keeping them straight, especially as there are different Katrakis family members involved. There are many locations both earth and ocean-based, so interesting reading geographically and the technology built into the Oregon is also amazing. The powerplant is hydrodynamic for a ship that run on foils. It is disguised as an old cargo ship with the ability to quickly change its colours, flags and looks from sleek to trashy and is loaded with hidden devices and weapons, all believable in their scope and impact. The Oregon also has lots of toys, ranging from low to high tech to utilize against the bad guy, such as various weapons-Gatling guns and rail guns, and uniquely specialized trucks, desert vehicles, helicopters, and drones and for humans, tracking and other devices.
The story is global in nature and as Juan figures out what is happening, he realizes the worldwide impact of a stolen torpedo, especially after getting a lead that an LNG tanker is heading to Izmin and discovers - it is a 'Hellburner' – a ship that can burn and cause an explosion to destroy all around it!
What can Juan do to stop what can ultimately lead to a global war and a totally eco-dangerous event from happening? If you love adventure and want to find out the how and why do get your copy of HELLBURNER today!
SUMMARY
Juan Cabrillo and the crew of the Oregon must track down a nuclear torpedo before it unleashes World War III in this electrifying new installment of the #1 New York Times bestselling series.

When Juan Cabrillo fails to capture the leader of Mexico's most dangerous drug cartel and loses an Oregon crew member in the process, he's determined to get revenge. Little does he know that the explosion he just narrowly escaped was merely the latest flash of violence from a machine of war that has existed for decades, dating from the bloodiest episode in Armenia's history.

Cabrillo's Corporation of mercenaries may have finally met its match in The Pipeline—a criminal syndicate passed down from father to son across generations. A group that sits with its finger on the trigger of a torpedo so deadly it could level entire cities. With millions of innocent civilians hanging in the balance, the Oregon's crew must unravel a tangle of drug-smuggling routes and international conspiracies spanning from the Aegean Sea to the Indian Ocean, putting their lives on the line to find the weapon before its countdown hits zero.
---
What do you think about this review?
Comments
No comments posted.

Registered users may leave comments.
Log in or register now!