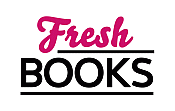 October's must-reads: a bookish harvest you won't want to miss!
Anne Perry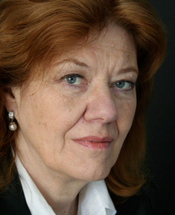 Blogging at Fresh Fiction
Anne Perry Interview - The New Daniel Pitt Mystery
April 11, 2022
For readers who may be new to your Daniel Pitt series, how would you describe Daniel Read More...
Anne Perry is the bestselling author of two acclaimed series set in Victorian England: the Charlotte and Thomas Pitt novels, including The Angel Court Affair and Death on Blackheath, and the William Monk novels, including Corridors of the Night and Blood on the Water. She is also the author of a series of five World War I novels, as well as thirteen holiday novels, most recently A Christmas Escape, and a historical novel, The Sheen on the Silk, set in the Ottoman Empire. Anne Perry lived in Los Angeles and Scotland. She died in 2023.
Interviews for Anne Perry
Anne Perry Interview
November 17, 2010
Log In to see more information about Anne Perry
Log in or register now!
Series
Thomas and Charlotte Pitt | William Monk | Reavley | Daniel Pitt | Elena Standish
Books:
A Christmas Vanishing, November 2023
Hardcover
The Traitor Among Us, September 2023
Elena Standish
Hardcover / e-Book
A Truth to Lie For, September 2023
Elena Standish Series #4
Trade Paperback / e-Book
A Christmas Deliverance, November 2022
Hardcover / e-Book
A Darker Reality, September 2022
Trade Paperback / e-Book (reprint)
A Truth to Lie For, September 2022
Elena Standish
Hardcover / e-Book
Three Debts Paid, April 2022
Daniel Pitt #5
Hardcover / e-Book
A Darker Reality, September 2021
Elena Standish #3
Hardcover / e-Book
Death with a Double Edge, April 2021
Daniel Pitt #4
e-Book
A Christmas Resolution, October 2020
Paperback / e-Book (reprint)
A Question of Betrayal, September 2020
An Elena Standish Novel - Book 2
Hardcover / e-Book
One Fatal Flaw, April 2020
Daniel Pitt
Hardcover / e-Book
A Christmas Gathering, November 2019
Hardcover / e-Book
Death in Focus, September 2019
Elena Standish #1
Hardcover / e-Book
Death in Focus, April 2019
Elena Standish #1
Trade Size / e-Book
Triple Jeopardy, April 2019
Daniel Pitt #2
e-Book
Murder on the Serpentine, April 2018
Charlotte and Thomas Pitt #32
Trade Size / e-Book (reprint)
Twenty-one Days, April 2018
A Daniel Pitt Novel
Hardcover / e-Book
A Christmas Message, November 2016
Hardcover / e-Book
Treachery at Lancaster Gate, April 2016
Thomas and Charlotte Pitt #31
Hardcover / e-Book
A Christmas Escape, November 2015
Paperback / e-Book
Corridors of the Night, September 2015
William Monk #21
Hardcover / e-Book
The Angel Court Affair, April 2015
Thomas and Charlotte Pitt #30
Hardcover / e-Book
Death on Blackheath, March 2015
Thomas and Charlotte Pitt #29
Paperback / e-Book (reprint)
A New York Christmas, November 2014
Paperback / e-Book
Midnight at Marble Arch, April 2014
Thomas and Charlotte Pitt #28
Paperback / e-Book (reprint)
Blind Justice, September 2013
William Monk #19
Hardcover / e-Book
Dorchester Terrace, March 2013
Thomas and Charlotte Pitt #27
Paperback / e-Book (reprint)
Treason at Lisson Grove, May 2012
Thomas and Charlotte Pitt #26
Paperback / e-Book (reprint)
Highgate Rise, October 2011
Thomas and Charlotte Pitt #11
Paperback / e-Book
Long Spoon Lane, October 2011
Thomas and Charlotte Pitt Series, #24
Paperback / e-Book (reprint)
Bethlehem Road, October 2011
Thomas and Charlotte Pitt #10
Paperback / e-Book (reprint)
Seven Dials, October 2011
Thomas and Charlotte Pitt Series, #23
Paperback / e-Book (reprint)
Silence in Hanover Close, October 2011
Thomas and Charlotte Pitt #9
Paperback / e-Book (reprint)
Cardington Crescent, October 2011
Thomas and Charlotte Pitt #8
Paperback / e-Book (reprint)
Ashworth Hall, October 2011
Thomas and Charlotte Pitt #17
Paperback / e-Book (reprint)
Pentecost Alley, October 2011
Thomas and Charlotte Pitt #16
Paperback / e-Book (reprint)
The Hyde Park Headsman, October 2011
Thomas and Charlotte Pitt 14
Paperback / e-Book (reprint)
Brunswick Gardens, August 2011
Thomas and Charlotte Pitt #18
Paperback / e-Book (reprint)
Belgrave Square, July 2011
Thomas and Charlotte Pitt #12
Paperback / e-Book (reprint)
Southampton Row, July 2011
Thomas and Charlotte Pitt Series, #22
Paperback / e-Book (reprint)
The Face of a Stranger, May 2011
William Monk #1
e-Book
Half Moon Street, April 2011
Thomas and Charlotte Pitt Series, #20
Paperback / e-Book (reprint)
Farrier's Lane, April 2011
Thomas and Charlotte Pitt
Paperback / e-Book (reprint)
A Christmas Odyssey, November 2010
Hardcover
The Whitechapel Conspiracy, October 2010
Thomas and Charlotte Pitt Series, #21
Paperback / e-Book (reprint)
Christmas at The Mysterious Bookshop, October 2010
Hardcover
Traitors Gate, October 2010
Thomas and Charlotte Pitt #15
Paperback / e-Book (reprint)
The Sheen On The Silk, April 2010
Hardcover
Death in the Devil's Acre, February 2010
Thomas and Charlotte Pitt #7
Paperback / e-Book (reprint)
Rutland Place, February 2010
Thomas and Charlotte Pitt #5
Paperback / e-Book (reprint)
Bluegate Fields, October 2009
Thomas and Charlotte Pitt #6
Paperback / e-Book (reprint)
Resurrection Row, October 2009
Thomas and Charlotte Pitt #4
Paperback / e-Book (reprint)
Paragon Walk, June 2009
Thomas and Charlotte Pitt #3
Paperback / e-Book (reprint)
Callander Square, June 2009
Thomas and Charlotte Pitt #2
Paperback / e-Book (reprint)
The Cater Street Hangman, October 2008
Thomas and Charlotte Pitt #1
Paperback / e-Book (reprint)
Buckingham Palace Gardens, April 2008
Thomas Pitt #25
Hardcover / e-Book
A Christmas Beginning, November 2007
Hardcover
We Shall Not Sleep, April 2007
World War One Series, #5
Hardcover
At Some Disputed Barricade, March 2007
World War One Series, #4
Hardcover / e-Book
A Christmas Secret, November 2006
Hardcover
Transgressions, September 2006
The Ransome Women/The Things They Left Behind, Vol. 2
Paperback (reprint)
Dark Assassin, March 2006
William Monk Series #15
Hardcover
A Christmas Guest, November 2005
Hardcover
Angels in the Gloom, August 2005
WWI series
Hardcover
Shifting Tide, March 2005
William Monk Series #14
Paperback (reprint)
Come Armageddon, December 2004
Paperback (reprint)
A Christmas Visitor, October 2004
Hardcover
Powers of Detection, October 2004

Trade Size
Shoulder the Sky, September 2004
A Novel of World War One
Hardcover
No Graves as Yet, August 2004
A Novel of World War One
Paperback
Death By Dickens, March 2004
Hardcover
A Christmas Journey, November 2003
Hardcover
Death of a Stranger, August 2003
William Monk Series #13
Paperback (reprint)
Naked Came the Phoenix, September 2002
Paperback
Twisted Root, September 2002
William Monk Series #10
Paperback
Tathea, August 2002
Paperback
Funeral in Blue, August 2002
William Monk Series #12
Paperback (reprint)
Slaves of Obsession, October 2001
William Monk Series #11
Paperback (reprint)
A Dish Taken Cold, January 2001
Hardcover
Bedford Square, March 2000
Thomas and Charlotte Pitt Series, #19
Paperback / e-Book (reprint)