"A highly captivating and charming comic time travel love story!"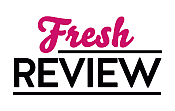 Reviewed by Audrey Lawrence
Posted January 19, 2023

Nadine Finley is on a very special mission and has time traveled to the village of Hythe to ensure that two people do not meet and fall in love again. England is still at war with France in 1811 and the villagers and the coast guardsmen are nervous about a potential invasion as they are near the English Channel. While Nadine is a native English speaker, her accent sounds French and she is a stranger. She is also a woman traveling alone, and that is a cause for fear.
Despite making up a good story to cover her real purpose as a Scribe Guardian, Nadine is soon drawing unwanted attention. Some guardsmen notice her out alone late at night and give chase to catch her. Nadine knows she can't get arrested or she will hang as a traitor. Deciding that is not a pleasant way to go, she opts to hide in a coffin and makes her escape.
As she emerges from the wooden coffin, she is freezing cold from the heavy sleet that is pouring down all around her. She had landed on a lonely stretch of road in Colorado in front of a pickup truck. The driver of the truck is astonished! If finding a coffin in the middle of a highway during a blizzard isn't enough of a shock, he can't believe who is emerging from it!
Nadine is equally shocked--the driver is none other than Xander, a much-desired and handsome man she had promised to marry, but walked out on him. That was two years earlier in Vegas in 2020 as she couldn't tell him who she really is. How is she going to explain it to him now?
JANE AUSTEN CANNOT MARRY is the latest and very delightful comic romanice suspense novel by May McGoldrick and Jan Coffey, the exceptionally talented award-winning and bestselling writing team of Nik James and Jan Coffey. I have long been of fan of this terrific and highly productive writing team with over fifty books to their credit spanning historical and medieval romance to thrilling contemporary suspense novels. Given that, I was fully prepared to enjoy JANE AUSTEN CANNOT MARRY. Yet I had no idea I would be so enchanted and enjoy it so much. What a delightful and fascinating read!
Nadine is a terrific character and strives to be as honest as she can be, given that she is from the future. At age thirty-five, she has plenty of knowledge and a vast array of experiences to share, even if she cannot fully explain her role which provides wonderful humour and misunderstanding with Xander, a very rich tech expert now enjoying an early retirement from the fast lane at his large and spacious home in Elkhorn, Colorado. Secondary characters are also well described and true to their nature in actions and mannerisms. The interactions between Xander's friends, Ken Sola and his wife Donna, with Nadine are very humorous and poignant as Donna is hopefully soon to give birth to their first child. Both Nadine and Xander have to sidestep lots of questions, especially as they strive to keep what happens in Vegas to stay in Vegas.
Trust me, whether you are a fan of Jane Austen or not, there is too much fun and love suspense in JANE AUSTEN CANNOT MARRY for you to miss out on this fascinating and captivating reading delight. So, if you are already a committed May McGoldrick fan or just love a funny and suspenseful read that will whirl you away to another dimension, there is much to captivate you in this very amusing time travel romance as it bounces from Jane Austen's Regency England to snowy Colorado in the 21st Century!
SUMMARY
A comically offbeat, fish-out-of-water, time travel novel set in Regency England and the 21st century Colorado Rockies. Nadine Finley is a Scribe Guardian from the future who must play 'un-matchmaker' to Jane Austen, a British naval officer, and the romance that jeopardizes literary history.
Nadine has made the quantum commute to 1811 to stop Jane Austen from meeting and marrying Captain Charles Gordon. The two of them share a romantic past, and if Nadine fails in her mission, Jane will never get to London. The fledgling author will never get her first book ready for publication. And if the novel is never readied for the presses, Jane will never go back home and revise the manuscript that will eventually become Pride and Prejudice. In short, disaster.
The mission instructions were plain and simple: Jane Austen cannot marry.
Except...matters become extremely complicated when the Scribe Guardian's own romantic interest unintentionally follows her across the centuries to 1811. Xander Nouri is a tech millionaire who is cheerfully unfamiliar with both history and literature. He has also forged a life where he is insulated from the non-quantifiable uncertainties of feelings and romance. In fact, the only time he let his guard down was for three wildly unexpected days in Las Vegas when he allowed his heart to be fondled and then stomped on by an elusive woman named Nadine. Xander lives in a world of reason, facts, and data…none of which explain her appearance, dressed in period clothing, in a coffin a mile from his secluded mountain home.
And her claim of time traveling doesn't exactly compute.
It's not long before sparks once again begin to fly between the former lovers. But Nadine needs to get back to her mission before literary history is permanently damaged. By the time she's able to make the quantum leap back in time, Jane Austen and the captain have already met again...and romance is brewing. To complicate matters, Xander has made the trip, as well. And Xander is the unlikeliest 'nerd-out-of-water' ever to land on Regency shores.
But that's where the fun begins...
---
What do you think about this review?
Comments
No comments posted.

Registered users may leave comments.
Log in or register now!