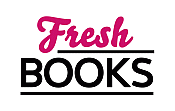 Hot Hot reads in August
"Who loses when past crimes surface?"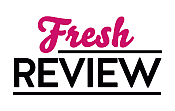 Reviewed by Audrey Lawrence
Posted August 5, 2022

Mystery Woman Sleuth | Mystery Police Procedural
As Amish farmer Doyle Schlabach of Lancaster County, Pennsylvania relaxes into the rhythm of plowing his recently purchased field, he is startled by the sudden clanking of his sickle bar on a hard surface. He starts to worry that this new field may have too many unexpected rocks making plowing difficult. What he finds is much worse! Gooseflesh prickle on his warm arms as the rock turns out to be a long-buried skull!

This unusual discovery sets a chain of events into motion and an Amish cabinet maker is arrested and imprisoned. Despite the compelling evidence of the accused man's guilt for the murder of a former Bishop, Ananias Stoltzfus, three Amish Elders/Bishops set out on a trip to the small town of Painters Mill, Ohio to unexpectedly ask for help from the town's Chief of Police Kate Burkholder.

Written by the award-winning and New York Times best-selling author Linda Castillo, THE HIDDEN ONE is the 14th book in her Kate Burkholder series and it is a real gem! In a shocking twist, the accused man is none other than Jonas Bowman, Kate's first flame and heartbreaker! Kate is a very personable and likable character and fans will feel for her as she struggles to reconcile her past feelings about Jonas as well as her current hesitancies concerning her the special man in her life, John Tomasetti, an Agent with the Ohio Bureau of Criminal Investigation.

Many excellent writers base their stories around the Amish, their customs, beliefs, and their interactions with their non-Amish neighbors. Linda Castillo has certainly earned a key place among them. Despite being a later book in the series, THE HIDDEN ONE still can also be fully enjoyed as a standalone read. Secondary characters are diverse and quite true in the manner of their attitudes and actions.

As in her previous books, Castillo neatly integrates into her storyline various twists and turns of events and dilemmas for her characters to reflect on how to respond to the situations as this unusual cop from out of town without jurisdiction struggles to figure out what happened while her own life may be under threat. What I relished were the interesting flashbacks in THE HIDDEN ONE about Kate's struggles as an Amish girl and why she left after realizing she had neither the attitude nor aptitude to stay, especially after they handled some humiliating events.

If you are a fan of Amish stories or police procedurals, there is much to uncover and enjoy in THE HIDDEN ONE! Lots to enjoy and more than enough surprising twists before the surprise ending! Enjoy!
SUMMARY
Over a decade ago, beloved Amish bishop Ananias Stoltzfus disappeared without a trace. The mystery of what happened to the esteemed old man has haunted his small Pennsylvania community for years. When skeletal remains showing evidence of foul play are unearthed and revealed to be the bishop's, his disappearance becomes even more sinister.

Unhappy with the local investigation, Amish elders arrive in Painters Mill and ask chief of police Kate Burkholder for help. Kate quickly realizes she has a very personal connection to the crime. The handsome Amish man who stands accused of the murder, Jonas Bowman, was Kate's first love. Forced to confront a painful episode from her past, Kate travels to Pennsylvania's Kishacoquillas Valley, an isolated area where the Amish culture differs dramatically from the traditions in which she was raised. Kate learns that Stoltzfus was charismatic and highly respected, but she soon hears about a dark side to this complex man. What was he hiding that brought a series of tragedies to his family and resulted in his own brutal death?

Someone doesn't want Kate asking questions. But even after being accosted and threatened in the dead of night, she refuses to back down. As evidence emerges, Kate must ask herself: Is she too close to the case—and to Jonas—to see clearly? There's a killer in the Valley who will stop at nothing to keep the past buried. Will they get to Kate before she can expose the truth? Or will the bishop's secrets remain hidden forever?
---
What do you think about this review?
Comments
No comments posted.

Registered users may leave comments.
Log in or register now!