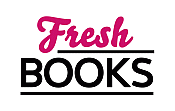 New Year, New Books in January
"A heartwarming WWII tale of love, books and longing!"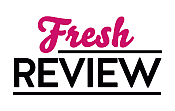 Reviewed by Audrey Lawrence
Posted January 19, 2023

A war, the threat of war, and the danger and carnage of war impact everyone in many ways, both large and surprising from the cities bombed to small towns in Maine oceans away. Newly married, Avis is not a book lover and prefers to read women's magazines to find a way to keep her new husband, Anthony, by her side. Yet, those magazines offer little solace when her own brother Russell and Anthony, the best of buddies, are eager to fight overseas, now, that America is at war.
Russ is not afraid to fight, but worries about what will happen to their small library in Derby, Maine. If there is no one to care for it, the owner, Miss Cavendish, has agreed to close it at the mayor's request to use it for another purpose. After much pleading, Russ whoops with joy as he finally gets Avis, the non-book lover, to agree to be the Librarian while Russ is off to war. With the support of her fun-loving friend, Ginny, Avis grimly strives to follow her mantra, "Focus on what you can control", and what can she do to show Miss Cavendish that the library is really needed.
THE BLACKOUT BOOK CLUB is a delightful and poignant novel written by author Amy Lynn Green. With its diverse cast of small-town New England characters, it is an amazing tale of resiliency, reading, and the support of friends who care about each other.
WWII has always been a favourite time period of mine to read about, so I am quite impressed with Green's skill in weaving interesting and unusual factual situations into THE BLACKOUT BOOK CLUB. For example, as a key scene to set the stage for the story and at various times in the novel, Green references the begrudging and laxness of some people to keep the blackout curtains in place. In reality, this was the major cause of many naval disasters and deaths in 1942.
THE BLACKOUT BOOK CLUB is the first novel by Amy Lynn Green I have read, but now I look forward to reading her previous award-winning debut novel, THINGS WE DIDN'T SAY. I recommend that if you are a fan of historical fiction or WWII stories, you are sure to find much to savour in this heartwarming story of love and the love of books. So, as they say in the library, "Do check it out!" or order your own copy. It is yours to enjoy!
SUMMARY
In 1942, an impulsive promise to her brother before he goes off to the European front puts Avis Montgomery in the unlikely position of head librarian in small-town Maine. Though she has never been much of a reader, when wartime needs threaten to close the library, she invents a book club to keep its doors open. The women she convinces to attend the first meeting couldn't be more different--a wealthy spinster determined to aid the war effort, an exhausted mother looking for a fresh start, and a determined young war worker.

At first, the struggles of the home front are all the club members have in common, but over time, the books they choose become more than an escape from the hardships of life and the fear of the U-boat battles that rage just past their shores. As the women face personal challenges and band together in the face of danger, they find they have more in common than they think. But when their growing friendships are tested by secrets of the past and present, they must decide whether depending on each other is worth the cost.
---
What do you think about this review?
Comments
No comments posted.

Registered users may leave comments.
Log in or register now!