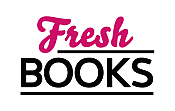 Weddings and Homicides, June Top Reads
Reviews
1 - 20 of 427 ( prev | next )
Thrill Kill
by Don Bruns
"Gangs, girls and drugs abound in this New Orleans thriller!"
Posted May 30, 2017

Five homicides in just a few days aren't unusual in New Orleans, but these deaths have the Police Department on edge. Since Quinten Archer caught the first one, he now has all five on his docket. A bank teller, a janitor, a gangbanger, a councilman and an adoption attorney Read more...



Dark Asset
by Adrian Magson
"An alphabet soup of intelligence agencies match wits in this thriller!"
Posted May 11, 2017

When Marc Portman arrives at the designated meeting place, he finds the person he is to meet lying dead on the sixth floor of the abandoned building. A quick search doesn't yield any identification, so Marc snaps a picture and decides it's time to leave. Before he gets Read more...



Echo of Danger
by Marta Perry
"The one betrayed becomes the betrayer."
Posted April 27, 2017

While Deidre Morris is attending a meeting at the town library, her best friend forever Dixie is babysitting Deidre's five-year-old son Kevin. Dixie just moved back to Echo Falls a couple years ago. At the library Deidre meets Jase Glassman. Jase has just moved to town and Read more...



Sunset in Old Savannah
by Mary Ellis
"'Sunset in Old Savannah" is as charming as the city"
Posted April 4, 2017

The private eyes at Price Investigations in Natchez, Mississippi are on the road again with their latest case. Michael Preston and Beth Kirby are being sent to Savannah to investigate a case of a cheating husband. It is a quite enticing deal. Their expenses are being paid for two weeks Read more...



Seconds to Midnight
by Philip Donlay
"Buckle up for a wild ride in this thrilling Arctic adventure!"
Posted March 7, 2017

While on a scientific mission in northern Canada to study a huge solar storm, Donovan Nash and his Eco-Watch crew encounter a Boeing 737 nearly hitting their Gulf Stream and then crash landing on an iced-over lake. Intrigued by the crashed jet, and then seeing a young woman Read more...



Starting Over on Blackberry Lane
by Sheila Roberts
"Home (and heart) improvement done right!"
Posted March 7, 2017

Cass Wilkes, owner of The Gingerbread Haus Bakery in Icicle Falls, comes home from work one afternoon to find her dining room ceiling on top of her dining room table. She knew she needed a new roof, but she didn't expect the disaster she finds. She is in need Read more...



A Million Little Things
by Susan Mallery
"When your world is spinning out of control, sometimes all you can do is hang on."
Posted February 27, 2017

A MILLION LITTLE THINGS brings us back to Mischief Bay, California with Susan Mallery's third book in this series. We first met Pam Eiland in THE GIRLS OF MISCHIEF BAY Read more...



Raging Storm
by Vannetta Chapman
"A strong-minded, determined mom is on an impossible mission"
Posted February 7, 2017

A severe Solar Flare has changed our entire planet and life as we now know it. All electrical grids are down and life has pretty much reverted back to the late 1800s. Only vehicles with no electronic capabilities are working. Shelby Sparks and her seventeen year old son Carter left Read more...



Cavanaugh in the Rough
by Marie Ferrarella
"The intriguing Cavanaugh saga continues"
Posted February 6, 2017

Crime scene investigator Susannah Quinn has only worked for the Aurora Police Department for nine months, transferring here from Arizona. She's trying to restart her life and put her past behind her. Susie devotes her time to all work and no play, opening the door for few friendships since Read more...



Murder on the Moor
by Julianna Dearing
"Are these moors haunted by a legendary character or is there a murderer afoot?"
Posted January 17, 2017

Drew and Madeline Farthering have had a quiet past six months at Farthering Place in Hampshire. There have been no mysteries or murders to solve. However, that changes with a phone call from an old school chum of Drew\'s. Hubert "Beaky" Bloodworth calls for Drew to come to Bunting Read more...



The Bid
by Adrian Magson
"Who's funding this jihadist extremist?"
Posted December 20, 2016

James Chadwick did not check in with Cruxys when he should have, so a Code Red is issued. Cruxys Solutions in London assigns Ruth Gonzalez to the case to visit James' wife in her Chelsea home. Ruth then flies to the United States to team up with Andy Vaslik to Read more...



Absolute Trust
by Piper J. Drake
"An engaging tale of change, trust and romance"
Posted December 20, 2016

Brandon Forte returned to his hometown of New Hope, Pennsylvania for only one reason: Sophie Kim. He left years ago for the military without saying goodbye to Sophie, but they have remained friends through the years. After several tours of duty he came back and opened Hope's Crossing Kennels Read more...



Conspiracy of Silence
by
"A plague, missing ancient artifacts and flaming arrows!"
Posted December 20, 2016

Dr. Tzivia Khalon finally has her own dig in Saudi Arabia. Perhaps she can redeem herself from the disaster of a few years ago. Dropping into a pool of water, she finds some ancient artifacts that could prove the Israelites camped here after leaving Egypt. But disaster strikes the archeological Read more...



Eden Hill
by Bill Higgs
"A delightfully nostalgic, yet inspirational look at 1960 rural America."
Posted October 27, 2016

Virgil T. Osgood has lived in Eden Hill all his life. His family goes way back in this part of Kentucky. He married his grade school sweetheart, Mavine, after he returned from WW II and helped his dad build the service station that Virgil now owns and operates. Life is Read more...



Wind River Wrangler
by Lindsay McKenna
"Exciting new series from best-selling author, Lindsay McKenna!"
Posted October 27, 2016

Shiloh Gallagher has lived the past six months in fear for her life. She's become a captive in her own apartment in New York City. Someone has been stalking her, and she can't get the local police to believe her. Deciding she is at a breaking point, Shiloh Read more...



The Right Steph
by Mike Yorkey
"An inspirational story about a man of character and God-given talent."
Posted October 27, 2016

I became a Curry family fan when Steph Curry's brother Seth played for the Duke Blue Devils. The cameras always caught Steph's parents, Dell and Sonya, in the stands. The commentators always had good things to say about the Curry family. Mike Yorkey brings us an unauthorized biography Read more...



Casting Bones
by Don Bruns
"A "killer" of a new series from Don Bruns."
Posted October 26, 2016

Detective Quinten Archer is assigned a high profile murder case as a prominent local judge in New Orleans is fished from the muddy Mississippi. Archer's partner thinks the case is sealed up tight with the first suspect in custody. The NOPD is pushing to get the case wrapped up Read more...



Darkest Journey
by Heather Graham
"Don't fear the dead . . . fear the living!"
Posted October 26, 2016

Ten years ago, Ethan Delaney saved Charlene Moreau from a serial killer in the unhallowed graveyard just outside St. Francisville, Louisiana. Both went their separate ways after that fateful night; Ethan back to college, on to the military and now with a special group called Krewe of Hunters at the Read more...



Away in a Manger
by Rhys Bowen
"A beautiful Christmas story of courage, caring and compassion"
Posted October 23, 2016

Molly Murphy Sullivan, the wife of NYPD Captain Daniel Sullivan, is at it again. Prior to their marriage, Molly was a detective, and she just can't seem to let go of a good investigation. She meets a couple of beggar children on the streets of New York and is Read more...



The Christmas Town
by Donna VanLiere
"Sharing love and hope at Christmas."
Posted October 18, 2016

Lauren Gabriel spent most of her childhood in foster homes. Now that she is on her own, she just wants a family to spend Christmas with. She puts an ad on Craigslist seeking a family for Christmas. In her depressed state, she drives out of Whiteall and finds herself an Read more...



Viki Ferrell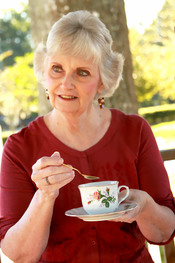 Viki is a former School Library Media Specialist who spent 37 years in education and is now enjoying her retirement. She and her husband, Jeff, live in Oxford, FL (central part of the state). They have two grown daughters, a grandson, one Dalmatian and one Yellow Lab. Reading, floral arranging, crafting and volunteering at church and school take up most of her spare time. She has been a successful grant writer and done some tutoring and coordinated an afterschool program through grants she has written for her church. She is also the Choir Director and Women's Ministry Leader there. Viki is active in her local Alpha Delta Kappa chapter, an international women educators organization. She looks forward to doing a lot of traveling after her husband retires.
Features & Posts