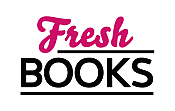 December brings fabulous reads!
Reviews
1 - 20 of 440 ( prev | next )
A-List
by D.P. Lyle
"Nothing's easy for this team in the Big Easy!"
Posted December 7, 2017

Jake Longly and Nicole Jemison are called into private eye duty once again in A-LIST. Jake is an ex-MLB pitcher and Nicole is a screenwriter. Jake and Nicole met in their last escapade as part-time private eyes for Jake's dad Ray, who owns a PI business Read more...



Christmas in Icicle Falls
by Sheila Roberts
"We all have our "ugly tree" moments!"
Posted October 20, 2017

Sienna Moreno and her son Leo have just relocated to Icicle Falls to start over. Leo has special needs and Sienna needed to get away from her deadbeat ex-husband. She loves everything about this quaint little German town, except for her next door neighbor Bob Cratchett. Mr. Cratchett is Read more...



The Templar Archive
by James Becker
"Cryptic messages and breakneck speed adventure!"
Posted October 20, 2017

Robin Jessop and David Mallory are excited to open the box just delivered to Robin's antiquarian bookshop. They had the package shipped to them after their last adventure in Switzerland searching for the Knights Templar treasure. They narrowly escaped death, being followed and attacked by the Dominican order from Read more...



Death at Thorburn Hall
by Julianna Deering
"Amateur sleuthing at its finest!"
Posted October 8, 2017

Drew and Madeline Farthering are on holiday visiting Lord and Lady Rainsby at Thorburn Hall and are excited to be attending the British Open in Edinburgh. Drew's manager at Farthering Place and best friend Nick Dennison is with them. Nick is looking forward to seeing Carrie Holland again. She Read more...



A Cajun Christmas Killing
by Ellen Byron
"Plantations, southern bayou charm and murders abound in this cozy mystery!"
Posted October 2, 2017

There have been four murders in Pelican, Louisiana in the last three months at Crozat Bed and Breakfast. It looks like Maggie Crozat has just discovered murder victim number five, but not at Crozat B&B this time. Maggie works part time as a tour guide at Doucet Plantation, formerly Read more...



Merry and Bright
by Debbie Macomber
"A charming Christmas romance with a unique twist!"
Posted October 2, 2017

Merry Knight is working as a temp in a downtown Seattle office so she can earn enough money to finish her last year of college. She works long hours and then takes care of her family. Her mom has Multiple Sclerosis, and Merry has an eighteen-year-old brother with Read more...



The Beloved Christmas Quilt
by Wanda E. Brunstetter
"A generational saga of promise and hope."
Posted September 15, 2017

Wanda Brunstetter and her daughters Jean and Richelle bring us a delightful Christmas story that spans three generations. In LUELLA'S PROMISE, by Wanda Brunstetter, Luella Ebersol takes a job caring for Dena Zook and her young son Daryl. Luella cooks, cleans, watches Daryl and does all the things that Read more...



When the Bishop Needs an Alibi
by Vannetta Chapman
"An inspirational Amish mystery that will be hard to put down."
Posted September 15, 2017

The Amish life is a quiet and simple one, right ... well not always. Bishop Henry Lapp is again in the middle of a murder investigation. Henry is a birdwatcher. On an early morning trip to the Monte Vista National Wildlife Refuge in the San Luis Valley of Colorado, he stumbles Read more...



Cavanaugh Encounter
by Marie Ferrarella
"Putting it all on the line to track a serial killer!"
Posted August 21, 2017

Detective Francesca DeMarco receives a call from her cousin's roommate that Kristin is unconscious on the floor of their apartment. When Francesca arrives, she knows Kristin is dead, but she doesn't believe that she overdosed on drugs, even though a syringe is hanging from her arm. Kristin has Read more...



Fatal Trust
by Todd M. Johnson
"Riveting danger and suspense in the legal world!"
Posted August 7, 2017

Ian Wells is just trying to make ends meet in his Minneapolis law practice. He inherited the practice right out of law school when his dad passed away unexpectedly. The practice had mainly focused on trust funds, but Ian is trying to transition to criminal law. His dad's partner Read more...



Crown of Souls
by Ronie Kendig
"An historical and archeological thriller at its finest!"
Posted August 7, 2017

Cole "Tox" Russell is shot in the shoulder while walking on the beach with his girlfriend, Haven Cortez. His Wraith black ops team surrounds him and immediately goes into action, trying to find the sniper. But no clues have been left. Cole is called into a government meeting with an Read more...



Light of Dawn
by Vannetta Chapman
"Emotional ending to a fantastic series"
Posted July 21, 2017

Vannetta Chapman finishes her Remnant series trilogy with LIGHT OF DAWN. In her two previous books, we learn that a solar flare destroyed the entire power grid all over the world. There is no electricity, no electronics, and Read more...



Secrets of the Tulip Sisters
by Susan Mallery
"Complicated relationships and tulips ... what a mix!"
Posted July 21, 2017

Kelly Murphy is a tulip farmer in Tulpen Crossing, Washington. She came back here to work on her dad's farm after college. Lately Griffith Burnett has been turning up everywhere Kelly goes. When she confronts him about stalking her, Griffith tells her that he is interested in dating her Read more...



Thrill Kill
by Don Bruns
"Gangs, girls and drugs abound in this New Orleans thriller!"
Posted May 30, 2017

Five homicides in just a few days aren't unusual in New Orleans, but these deaths have the Police Department on edge. Since Quinten Archer caught the first one, he now has all five on his docket. A bank teller, a janitor, a gangbanger, a councilman and an adoption attorney Read more...



Dark Asset
by Adrian Magson
"An alphabet soup of intelligence agencies match wits in this thriller!"
Posted May 11, 2017

When Marc Portman arrives at the designated meeting place, he finds the person he is to meet lying dead on the sixth floor of the abandoned building. A quick search doesn't yield any identification, so Marc snaps a picture and decides it's time to leave. Before he gets Read more...



Echo of Danger
by Marta Perry
"The one betrayed becomes the betrayer."
Posted April 27, 2017

While Deidre Morris is attending a meeting at the town library, her best friend forever Dixie is babysitting Deidre's five-year-old son Kevin. Dixie just moved back to Echo Falls a couple years ago. At the library Deidre meets Jase Glassman. Jase has just moved to town and Read more...



Sunset in Old Savannah
by Mary Ellis
"'Sunset in Old Savannah" is as charming as the city"
Posted April 4, 2017

The private eyes at Price Investigations in Natchez, Mississippi are on the road again with their latest case. Michael Preston and Beth Kirby are being sent to Savannah to investigate a case of a cheating husband. It is a quite enticing deal. Their expenses are being paid for two weeks Read more...



Seconds to Midnight
by Philip Donlay
"Buckle up for a wild ride in this thrilling Arctic adventure!"
Posted March 7, 2017

While on a scientific mission in northern Canada to study a huge solar storm, Donovan Nash and his Eco-Watch crew encounter a Boeing 737 nearly hitting their Gulf Stream and then crash landing on an iced-over lake. Intrigued by the crashed jet, and then seeing a young woman Read more...



Starting Over on Blackberry Lane
by Sheila Roberts
"Home (and heart) improvement done right!"
Posted March 7, 2017

Cass Wilkes, owner of The Gingerbread Haus Bakery in Icicle Falls, comes home from work one afternoon to find her dining room ceiling on top of her dining room table. She knew she needed a new roof, but she didn't expect the disaster she finds. She is in need Read more...



A Million Little Things
by Susan Mallery
"When your world is spinning out of control, sometimes all you can do is hang on."
Posted February 27, 2017

A MILLION LITTLE THINGS brings us back to Mischief Bay, California with Susan Mallery's third book in this series. We first met Pam Eiland in THE GIRLS OF MISCHIEF BAY Read more...



Viki Ferrell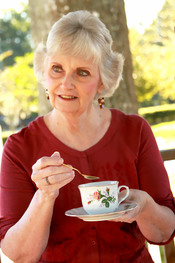 Viki is a former School Library Media Specialist who spent 37 years in education and is now enjoying her retirement. She and her husband, Jeff, live in Oxford, FL (central part of the state). They have two grown daughters, two grandsons, one Dalmatian and one Yellow Lab. Reading, floral arranging, crafting and volunteering at church and school take up most of her spare time. She has been a successful grant writer and done some tutoring and coordinated an afterschool program through grants she has written for her church. She is also the Choir Director and Women's Ministry Leader there. Viki is active in her local Alpha Delta Kappa chapter, an international women educators organization. She looks forward to doing a lot of traveling after her husband retires.
Features & Posts