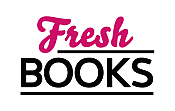 November Must Read Books
Reviews
1 - 20 of 452 ( prev | next )
Burden of Proof
by DiAnn Mills
"How do you trust God when you only have thread-like faith?"
Posted October 29, 2018

Hostage Negotiation Special Agent April Ramos is reeling from a negotiation gone bad, resulting in a suicide. She stops by a donut shop on her way home to soothe some of the ache. A young lady behind her in line hands April a screaming baby, says she can't take Read more...



The Christmas Star
by Donna VanLiere
"Christmas always brings some special surprises!"
Posted September 27, 2018

Gabe Rodriguez never thought he'd be where he is today ... working at an elementary school in the facilities and maintenance department. He's made a mess of his life and is trying to put it back together. However, he loves his work, and more than that, he loves the Read more...



Hiding in Plain Sight
by Mary Ellis
"Great read for inspirational fiction and cozy mystery lovers!"
Posted August 8, 2018

Kate Weller is on her way to a party on Jekyll Island when a black van runs her off the road and shoots out her back window. Turning down a path to the marina, she escapes temporarily from the van, but finds herself knee deep in the marshy waters surrounding Read more...



Thirst of Steel
by Ronie Kendig
"Everyone has a secret!"
Posted August 5, 2018

Bodies are piling up in Washington, DC, but a strange coincidence links them all together. They are glowing and gooey, melting away from the inside. This can only be the work of the AFO (Arrow and Flame Order). Cole "Tox" Russell and SAARC (Special Activities Artifact Recovery and Containment) have Read more...



A Risk Worth Taking
by Brynn Kelly
"Can this heroine save her her own rescuer?"
Posted May 28, 2018

Samira Desta is hiding out in Italy from a United States senator after he launched a terrorist attack on Los Angeles, killings thousands. He targeted her fiancé as the terrorist and had him murdered. Now she's hiding out, trying to gather the information she needs to take the senator Read more...



Sign of the Cross
by Glenn Cooper
"A riveting tale about searching for ancient religious relics!"
Posted May 20, 2018

Cal Donovan is a professor of religious history at Harvard University in Boston. He's written several books and papers, but he is most noted for his book on the history of stigmata. Stigmata is a condition in which marks appear on a person's body like the marks left Read more...



No Less Days
by Amanda G. Stevens
"How would you live with NO LESS DAYS?"
Posted April 28, 2018

David Galloway is a bookstore owner in Harbor Vale, Michigan. His assistant, Tiana Burton, hears on the news that Zachary Wilson, a daredevil celebrity, has fallen while trying to walk across the Grand Canyon, but did not die in the fall. David doesn't even know who Zachary is, but Read more...



Welcome to Moonlight Harbor
by Sheila Roberts
"Life's good at the beach!!!"
Posted April 24, 2018

Jenna Jones gets a divorce for her fortieth birthday from her "starving artist" husband Damien. Since she has been the primary bread winner in the family for the past fifteen years, she gets to pay him spousal support. How is this fair? Her great aunt Edie sends her a birthday Read more...



Who the Bishop Knows
by Vannetta Chapman
"A riveting Amish murder mystery!"
Posted March 6, 2018

Bishop Henry Lapp is at the refreshment counter of the Colorado Ski Hi Rodeo when he hears a rifle shot. His only thought is of Emma, his soon to be wife. As he is running to find her, everyone else is running in the opposite direction. He glances into the Read more...



Speed the Dawn
by Philip Donlay
"Meteor showers, space debris and tsunamis ... of my!"
Posted March 6, 2018

Dr. Lauren McKenna is on her way to meet her husband, Donovan Nash, in Monterey, California when a meteor shower riddles holes in the cockpit of their Gulfstream jet. One of their engines is also taken out by either a rogue meteor or possibly space debris. They drop altitude and Read more...



Sisters Like Us
by Susan Mallery
"Working your way through life is tough!"
Posted January 29, 2018

Harper Szymanski is still trying to make ends meet, two years after her divorce. She had been a stay-at-home mom to Becca, her only daughter. Now she is in the work force, using the only skills she has, taking care of household details for busy people. Her virtual Read more...



Vindication
by H. Terrell Griffin
"A strange kind of justice prevails!"
Posted January 2, 2018

Olivia Lathom's body is dumped in Paddock Square in the middle of the night. Paddock Square is in the center of Brownwood, one of three town squares in The Villages, Florida, an expansive retirement community in north central Florida. Olivia is in The Villages for a book signing of Read more...



A-List
by D.P. Lyle
"Nothing's easy for this team in the Big Easy!"
Posted December 7, 2017

Jake Longly and Nicole Jemison are called into private eye duty once again in A-LIST. Jake is an ex-MLB pitcher and Nicole is a screenwriter. Jake and Nicole met in their last escapade as part-time private eyes for Jake's dad Ray, who owns a PI business Read more...



Christmas in Icicle Falls
by Sheila Roberts
"We all have our "ugly tree" moments!"
Posted October 20, 2017

Sienna Moreno and her son Leo have just relocated to Icicle Falls to start over. Leo has special needs and Sienna needed to get away from her deadbeat ex-husband. She loves everything about this quaint little German town, except for her next door neighbor Bob Cratchett. Mr. Cratchett is Read more...



The Templar Archive
by James Becker
"Cryptic messages and breakneck speed adventure!"
Posted October 20, 2017

Robin Jessop and David Mallory are excited to open the box just delivered to Robin's antiquarian bookshop. They had the package shipped to them after their last adventure in Switzerland searching for the Knights Templar treasure. They narrowly escaped death, being followed and attacked by the Dominican order from Read more...



Death at Thorburn Hall
by Julianna Deering
"Amateur sleuthing at its finest!"
Posted October 8, 2017

Drew and Madeline Farthering are on holiday visiting Lord and Lady Rainsby at Thorburn Hall and are excited to be attending the British Open in Edinburgh. Drew's manager at Farthering Place and best friend Nick Dennison is with them. Nick is looking forward to seeing Carrie Holland again. She Read more...



A Cajun Christmas Killing
by Ellen Byron
"Plantations, southern bayou charm and murders abound in this cozy mystery!"
Posted October 2, 2017

There have been four murders in Pelican, Louisiana in the last three months at Crozat Bed and Breakfast. It looks like Maggie Crozat has just discovered murder victim number five, but not at Crozat B&B this time. Maggie works part time as a tour guide at Doucet Plantation, formerly Read more...



Merry and Bright
by Debbie Macomber
"A charming Christmas romance with a unique twist!"
Posted October 2, 2017

Merry Knight is working as a temp in a downtown Seattle office so she can earn enough money to finish her last year of college. She works long hours and then takes care of her family. Her mom has Multiple Sclerosis, and Merry has an eighteen-year-old brother with Read more...



The Beloved Christmas Quilt
by Wanda E. Brunstetter
"A generational saga of promise and hope."
Posted September 15, 2017

Wanda Brunstetter and her daughters Jean and Richelle bring us a delightful Christmas story that spans three generations. In LUELLA'S PROMISE, by Wanda Brunstetter, Luella Ebersol takes a job caring for Dena Zook and her young son Daryl. Luella cooks, cleans, watches Daryl and does all the things that Read more...



When the Bishop Needs an Alibi
by Vannetta Chapman
"An inspirational Amish mystery that will be hard to put down."
Posted September 15, 2017

The Amish life is a quiet and simple one, right ... well not always. Bishop Henry Lapp is again in the middle of a murder investigation. Henry is a birdwatcher. On an early morning trip to the Monte Vista National Wildlife Refuge in the San Luis Valley of Colorado, he stumbles Read more...



Viki Ferrell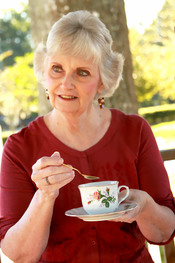 Viki is a former School Library Media Specialist who spent 37 years in education and is now enjoying her retirement. She and her husband, Jeff, live in Oxford, FL (central part of the state). They have two grown daughters, two grandsons, one Dalmatian and one Yellow Lab. Reading, floral arranging, crafting and volunteering at church and school take up most of her spare time. She has been a successful grant writer and done some tutoring and coordinated an afterschool program through grants she has written for her church. She is also the Choir Director and Women's Ministry Leader there. Viki is active in her local Alpha Delta Kappa chapter, an international women educators organization. She looks forward to doing a lot of traveling after her husband retires.
Features & Posts