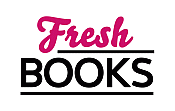 Hot Hot reads in August
Wanda E. Brunstetter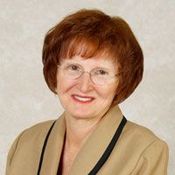 Award-winning, New York Times bestselling author, Wanda E. Brunstetter became fascinated with the Amish way of life when she first visited her husband's Mennonite relatives living in Pennsylvania. Wanda and her husband, Richard, live in Washington State but take every opportunity to visit Amish settlements throughout the States, where they have several Amish friends.
Log In to see more information about Wanda E. Brunstetter
Log in or register now!
Series
Prairie State Friends | Brides of Lancaster County | Amish Cooking Class | Hawaiian | The Prayer Jars | Amish Greenhouse
Books:
The Apple Creek Announcement, August 2022
Creektown Discoveries # 3
Trade Paperback / e-Book
The Amish Greenhouse Mysteries, June 2022
Amish Greenhouse Mystery
Trade Paperback / e-Book
The Celebration, May 2022
Amish Cooking Class, 3
Trade Paperback / e-Book
The Sugarcreek Surprise, March 2022
Creektown Discoveries #2
Trade Paperback / e-Book
The Blessing, February 2022
Amish Cooking Class # 2
Trade Paperback / e-Book
The Return to the Big Valley, June 2021
Trade Size / e-Book
The Robin's Greeting, March 2021
Amish Greenhouse Mystery #3
Trade Size / e-Book
The Blended Quilt, November 2020
Paperback / e-Book
Brides of Lehigh Canal Trilogy, September 2020
Trade Size / e-Book
The Mockingbird's Song, August 2020
Amish Greenhouse Mysteries #2
Trade Size / e-Book
A Heartwarming Romance Collection, July 2020
Trade Size / e-Book (reprint)
Sisters of Holmes County, May 2020
Trade Size / e-Book (reprint)
The Crow's Call, March 2020
Amish Greenhouse Mysteries #1
Trade Size / e-Book
Amish Front Porch Stories, November 2019
Paperback / e-Book
The Healing Jar, August 2019
The Prayer Jars
Trade Size / e-Book
The Brides of the Big Valley, June 2019
Trade Size / e-Book
The Forgiving Jar, February 2019
The Prayer Jars #2
Paperback / e-Book
The Hope Jar, August 2018
The Prayer Jars #1
Paperback / e-Book
The Hawaiian Discovery, June 2018
Hawaiian #2
Paperback / e-Book
Half-Stitched Amish Quilting Club, April 2018
Mass Market Paperback / e-Book (reprint)
Amish Cooking Class Cookbook, February 2018
Paperback
The Struggle, February 2018
Kentucky Brothers #3
Mass Market Paperback / e-Book
The Celebration, February 2018
Amish Cooking Class #3
Trade Size / e-Book
The Healing, January 2018
Kentucky Brothers #2
Mass Market Paperback / e-Book
The Beloved Christmas Quilt, September 2017
Paperback / e-Book
The Blessing, August 2017
Amish Cooking Class #2
Trade Size / e-Book
The Farmer's Market Mishap, June 2017
Paperback / e-Book
The Seekers, February 2017
Amish Cooking Class #1
Paperback / e-Book
The Hawaiian Quilt, September 2016
Hawaiian #1
Paperback / e-Book
The Restoration, February 2016
Prairie State Friends #3
Paperback / e-Book
The Lopsided Christmas Cake, September 2015
Mass Market Paperback / e-Book
The Gift, August 2015
Prairie State Friends #2
Paperback / e-Book
The Decision, March 2015
Prairie State Friends #1
Paperback / e-Book
Wanda E. Brunstetter's Amish Friends Christmas Cookbook, September 2014
Hardcover
Woman of Courage, July 2014
Paperback / e-Book
Plain And Fancy, May 2014
Brides of Lancaster County, Book 3
Mass Market Paperback / e-Book
Twice Loved, August 2013
Hardcover / e-Book
The Tattered Quilt, August 2013
The Return of the Half-Stitched Amish Quilting Club
Paperback / e-Book
A Vow for Always, July 2013
Discovery Saga #6
Paperback / e-Book
A Revelation in Autumn, June 2013
The Discovery Saga #5
Paperback / e-Book
The Pieces of Summer, May 2013
The Discovery Saga #4
Paperback / e-Book
The Hope of Spring, April 2013
The Discovery Saga #3
Paperback / e-Book
The Silence of Winter, March 2013
The Discovery Saga #2
Paperback / e-Book
Goodbye To Yesterday, February 2013
The Discovery Saga #1
Paperback / e-Book
The Struggle, August 2012
Paperback / e-Book
The Half-Stitched Amish Quilting Club, April 2012
Trade Size / e-Book
Love Finds a Way, January 2012
Paperback / e-Book
The Healing, September 2011
Paperback / e-Book
A Log Cabin Christmas, September 2011
Paperback / e-Book
Love Finds a Home, July 2011
Paperback
Kelly's Chance, January 2010
Brides Of Lehigh Canal #1
Paperback / e-Book
A Sister's Hope, July 2008
Sisters of Holmes County, Book 3
Paperback
The Bishop's Daughter, July 2006
Daughters Of Lancaster County #3
Paperback / e-Book