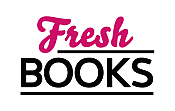 Summer reading in July you need to start
Tamar Myers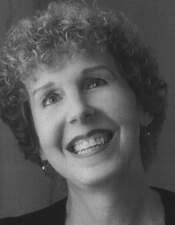 TAMAR MYERS, who is of Amish background, is the author of the Pennsylvania Dutch mysteries from Signet. She also writes the Den of Antiquity series. She lives in South Carolina with her husband and is currently working on her next novel.
Log In to see more information about Tamar Myers
Log in or register now!
Series
Pennsylvania-Dutch Mystery
Books:
Mean and Shellfish, May 2021
Pennsylvania-Dutch Mystery #22
Hardcover / e-Book
Twist of Fate, February 2021
Paperback / e-Book
Hard Luck and a Fat Tip: Janice's Story, June 2020
Hardcover / e-Book
Puddin' on the Blitz, June 2020
A Pennsylvania-Dutch mystery #21
Paperback / e-Book
Puddin' on the Blitz, December 2019
A Pennsylvania-Dutch mystery #21
Hardcover / e-Book
The Hand That Rocks the Ladle, September 2018
An Amish Bed and Breakfast Mystery with Recipe #8
Paperback / e-Book
Play It Again, Spam, November 2017
An Amish Bed and Breakfast Mystery with Recipes #7
Paperback / e-Book
Tea with Jam and Dread, April 2017
A Pennsylvania Dutch Mystery #20
Paperback / e-Book
Tea with Jam and Dread, January 2017
A Pennsylvania Dutch Mystery #20
Mass Market Paperback / e-Book
Tea with Jam and Dread, June 2016
A Pennsylvania Dutch Mystery #20
Hardcover / e-Book
Parsley, Sage, Rosemary, and Crime, January 2015
Pennsylvania Dutch Mystery)
Paperback / e-Book
The Death of Pie, July 2014
Pennsylvania Dutch #19
Hardcover / e-Book
The Girl Who Married An Eagle, May 2013
Paperback / e-Book
The Boy Who Stole the Leopard's Spots, May 2012
Belgian Congo Mystery #3
Paperback / e-Book
The Boy Who Stole the Leopard's Spots, May 2012
Trade Size / e-Book
The Glass Is Always Greener, February 2011
Den of Antiquity #16
Paperback
The Headhunter's Daughter, February 2011
Paperback / e-Book
Butter Safe Than Sorry, February 2010
A Pennsylvania Dutch Mystery #17
Paperback
The Witch Doctor's Wife, October 2009
Belgian Congo Mystery #1
Paperback / e-Book
Poison Ivory, June 2009
Den of Antiquity #15
Mass Market Paperback
Batter Off Dead, February 2009
A Pennsylvania Dutch Mystery #17
Hardcover
Death Of A Rug Lord, June 2008
Mass Market Paperback
As the World Churns, February 2008
Pennsylvania Dutch #16
Hardcover
Hell Hath No Curry, May 2007
An Amish Bed and Breakfast Mystery with Recipes #15
Hardcover / e-Book
Grape Expectations, January 2007
A Pennsylvania Dutch Mystery with Recipes
Paperback
The Dark Side Of Heaven, May 2006
Hardcover / e-Book
The Cane Mutiny, May 2006
Den of Antiquity Series, #13
Paperback
The Dark Side Of Heaven, May 2006
Hardcover
Assault And Pepper, January 2006
Pennsylvania Dutch Mystery #13
Mass Market Paperback / e-Book (reprint)
Assault and Pepper, January 2006
A Pennsylvania Dutch Mystery
Paperback (reprint)
Monet Talks, April 2005
Den of Antiquity Series, #12
Paperback
Assault And Pepper, February 2005
Pennsylvania Dutch Mystery #13
Hardcover / e-Book
Thou Shalt Not Grill, January 2005
A Pennsylvania Dutch Mystery with Recipes
Paperback (reprint)
Angels, Angels Everywhere, September 2004
Paperback (reprint)
Statue of Limitations, May 2004
Den of Antiquity Series, #11
Paperback
Thou Shalt Not Grill, February 2004
A Pennsylvania Dutch Mystery
Hardcover / e-Book
Custard's Last Stand, January 2004
A Pennsylvania Dutch Mystery
Paperback (reprint)
Criminal Appetites, January 2004
Hardcover
Criminal Appetites, January 2004
Paperback
Tiles and Tribulations, March 2003
Den of Antiquity Series, #10
Paperback
Custard's Last Stand, February 2003
Pennsylvania Dutch Mystery with Recipes
Hardcover
Gruel and Unusual Punishment, January 2003
A Pennsylvania Dutch Mystery with Recipes
Paperback
Splendor in the Glass, August 2002
Den of Antiquity Series, #9
Paperback
Splendor in the Glass, January 2002
Den of Antiquity Series #9
Hardcover / e-Book
The Crepes of Wrath, January 2002
Paperback (reprint)
Nightmare in Shining Armor, August 2001
Den of Antiquity Series, #8
Paperback (reprint)
A Penny Urned, September 2000
Den of Antiquity Series, #7
Paperback
The Hand That Rocked the Ladle, March 2000
Paperback (reprint)
The Hand That Rocks the Ladle, January 2000
An Amish Bed and Breakfast Mystery with Recipe #8s
Hardcover / e-Book
Estate of Mind, December 1999
Den of Antiquity Series, #6
Paperback
Play It Again Spam, August 1999
Paperback (reprint)
Baroque and Desperate, March 1999
Den of Antiquity Series, #5
Paperback
Eat, Drink, and Be Wary, September 1998
Paperback (reprint)
So Faux, So Good, June 1998
Den of Antiquity Series, #4
Paperback
Between a Wok and a Hard Place, March 1998
Paperback (reprint)
The Ming and I, November 1997
Den of Antiquity Series, #3
Paperback
Just Plain Pickled to Death, October 1997
Paperback (reprint)
Parsley, Sage, Rosemary, and Crime, August 1997
Paperback (reprint)
No Use Dying Over Spilled Milk, March 1997
Paperback (reprint)
Gilt By Association, December 1996
Den of Antiquity Series, #2
Paperback
Larceny and Old Lace, June 1996
Den of Antiquity Series, #1
Paperback
Too Many Crooks Spoil the Broth, August 1995
Paperback (reprint)