"Restoration and hope for a grieving family."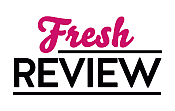 Reviewed by Viki Ferrell
Posted June 22, 2020

Inspirational Mystery | Romance Suspense | Mystery
Christmas is not the same this year for the King family here in their Amish community of Lancaster, PA. Sylvia's husband, father and brother were killed in a tragic accident just a few months ago, and everyone is still grieving the losses. Her maam, Belinda, seems to be doing better than Sylvia or her brother Henry. He is only fifteen and is angry with the world, expressing it to everyone. Henry is happiest when he's birdwatching, a new hobby he recently acquired. Sylvia is angry with God for taking her husband and leaving her with two very young children to raise without a father.
Henry's interest in birds attracts Sylvia's attention and the two of them do some birdwatching together. On one of their outings, they meet Dennis Weaver who has recently moved to Lancaster. Dennis is also Amish and has also experienced a recent loss, so he knows something of their grief. Dennis is looking for a place to rent with some land for training horses to pull buggies. Sylvia has just the house … the home she shared with her husband where she no longer lives, since she moved back in with her maam. Will their business agreement evolve into a friendship and a possible new relationship?
The family is also dealing with a series of vandalisms on their property as well as items that have gone missing. They have no idea who is responsible, and Belinda does not want to involve the police. She prays God will intervene on their behalf and cause the vandal to repent of their misdeeds.
THE MOCKINGBIRD'S SONG is the second book in Wanda E. Brunstetter's Amish Greenhouse Mysteries Series. I did not have the pleasure of reading the first book, but this one is truly delightful and can easily be read as a stand-alone. The characters do a lot of introspective dialogue with themselves and reveal their true thoughts to us in that manner. The plot is slow and methodical, as the characters work through their grief and come to grips with the huge void in each of their lives. This is a story about struggling with the past, unforgiveness and restored faith. Don't miss this inspirational novel!
SUMMARY
Where Is the Hope in Grief for a Young Amish Widow?

Sylvia has been nearly paralyzed with grief and anxiety since the tragic death of her husband, father, and brother in a traffic accident. She tries to help in the family's greenhouse while caring for her two young children, but she prefers not to have to deal with customers. Her mother's own grief causes her to hover over her children and grandchildren, and Sylvia seeks a diversion. She takes up birdwatching and soon meets an Amish man who teaches her about local birds. But Sylvia's mother doesn't trust Dennis Weaver, and as the relationship sours, mysterious attacks on the greenhouse start up again.

---
What do you think about this review?
Comments
No comments posted.

Registered users may leave comments.
Log in or register now!