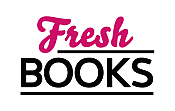 New Year, Great reads for January 2021
"Discovering what's really important in life"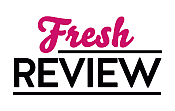 Reviewed by Viki Ferrell
Posted October 27, 2020

In Middlebury, Indiana, Sadie Kuhns daydreams about the trip she and four girlfriends made to Hawaii a couple years ago. She decides to make a unique blended quilt to represent her Amish heritage and her trip to these beautiful islands. She also daydreams about her relationship with Wyman Kaufman. They've been courting for quite some time now, but Wyman can't seem to stick with one job for very long. If he doesn't like the work, he quits and moves on to something else. How could he ever support a wife and family? His job at his father's feed store seems perfect to Sadie, but she soon learns, (however, not from Wyman himself) that he has quit that one too. She becomes very upset with Wyman and tells him he will have to stick with a job and prove himself to be more responsible before she will continue to see him.
During their hiatus, Sadie is encouraged by a friend to write a book about her beautiful blended quilt she has designed and completed. Sadie becomes totally engaged in the writing, printing and promoting of the book and does not encourage Wyman at all. He's now found a job, although very low paying, and is determined to stick with it to win Sadie back. When an unexpected surprise drops in Sadie's lap and a tragedy strikes Wyman's family, both of their demeanors change. Can they ever get back together and become a couple?
Jean and Wanda Brunstetter are a mother / daughter author team who bring us a charming, inspirational story about the difficulty of relationships and being content with your life in THE BLENDED QUILT. Sadie and Wyman are very realistic characters who are strong in their convictions, although flawed in some ways. They are surrounded by a plethora for supporting characters who are not always as supporting as they would like. The story line moves along methodically, with several side trips to other characters' challenges and experiences. These side trips emphasize some of the main issues Sadie and Wyman are facing with the way we handle grief and the importance of helping others. THE BLENDED QUILT is a touching Amish story you'll want to pick up and read.
SUMMARY
Will pursuing Sadie's dreams mean leaving a romance behind?

Sadie Kuhns has a lot happening in her life. She is creating a unique quilt by blending a traditional Amish pattern with a Hawaiian pattern as a tribute to her time spent in the islands, and she is working on a self-published book. But her relationship with Wyman Kauffman has stagnated after six months of courtship. He can't seem to commit to a profession that would secure a future, and he is jealous of the time Sadie gives to her own pursuits. Is there really any reason to drag this courtship out? Only time will tell in this new novel from New York Times bestselling author Wanda E. Brunstetter, writing with her daughter-in-law Jean Brunstetter.
---
What do you think about this review?
Comments
No comments posted.

Registered users may leave comments.
Log in or register now!