"Sometimes handicaps can be an advantage."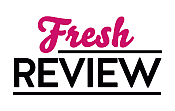 Reviewed by Viki Ferrell
Posted May 3, 2020

Mystery | Inspirational Mystery
Elise Carmichael is a single mom (widowed) of a seven-year-old deaf and mute little boy named Sawyer. She has become quite proficient at reading lips … even does it now for a living. While she is standing outside the courthouse, she "sees" the conversation of a phone call and reads the lips of the caller. She learns that someone wants her mother-in-law, a United States senator killed. At the same time, Elise receives a phone call that Sawyer has fallen and broken his arm. She rushes to the hospital to be with him, forgetting about the call she lip-read. That night, her mother-in-law is murdered.
The next day Elise talks to the FBI and tells them about the call she "saw". As the investigation proceeds and she tries to help identify the caller and the person standing next to him, information keeps being leaked about everything Elise is telling the FBI. Mysterious boxes are delivered to her door with "warnings" in them that she needs to keep quiet. The warnings escalate, and on the day her mother-in-law is buried, Sawyer is kidnapped out of Elise's backyard, with an FBI agent sitting in her living room. They are now looking for a murderer and a kidnapper.
DEAD SILENCE by Robin Caroll is a fast-paced, inspirational suspense novel that will have you turning pages to see where the investigation is heading next. Elise is a strong, resilient and smart main character who begins taking matters into her own hands, as the FBI seems to her to be very inept. She lets her anger fuel her determination to get Sawyer back. The supporting characters, who are Elise's family and friends, are behind her all the way. The FBI agents are a mixed bag of personalities who are sending mixed signals at every turn. Elise, her sister-in-law and a reporter team up and make a pact to bring this murderer and kidnapper to justice and #BringSawyerHome. They are a force to be reckoned with! In the process, Elise comes back to her faith in God and learns that all things do happen for good to those who put their trust in Him. Do not miss this dynamic novel!
SUMMARY
Political games can be deadly…

Elise Carmichael is a court sign language interpreter who reads lips all the time. As a widow with a young son who is deaf, lip reading is simply second nature, until the day she reads the lips of someone on the phone discussing an attempt to be made on a senator's life—a senator who just happens to be her mother-in-law. Before she can decide what she needs to do, she receives the information that her son is rushed to the ER and she must leave. Then she later sees the news report that her mother-in-law has been shot and killed. But when she comes forward, her life, as well as her son's life, may now be in the crosshairs of the assassin.
Excerpt
"Stop worrying. Lilliana York will be taken care of tonight. Perma- nently. Just as you instructed."
Elise Carmichael froze in her path across the polished lobby floor of the Arkansas Federal Courthouse. Had she read that security guard's lips correctly? She turned to get a better look at his mouth. He stood off in the corner almost, his back facing the wall of glass, out of reach of the security camera that faced the front entrance. The storm clouds over Little Rock had intensified, making the early April afternoon even darker.
"You just make sure the money's ready to be wired as soon as it's done." The guard shoved the cell phone into his back pants pocket, nodded at the man who stood adjacent to him, then moved to join the other guards at the entrance by the metal detector. She recog- nized him as belonging, but didn't know his name. The other man, she didn't recognize at all.
This had to be some kind of joke. Surely this couldn't be real. Senator Lilliana York was very prominent and formidable. And, yes, aggressive. Elise should know since Lilliana was her mother-in-law. She had to tell—
Her ringtone blasted from the side pocket of her purse. Elise jerked it free and stared at the display and knew she had to take the call. She watched the guard laugh at something one of the others said, leaning casually against the bag X-ray machine. "Hey, Hallie. Look I'll be here a little longer—"
Hallie talked over her. "It's Sawyer. We're on our way to the hos- pital now."
Elise's world stopped spinning. Her heart stalled before free-fall- ing to her toes. "What's wrong?"
"He fell while we were at the park. Someone called 911, and we're in an ambulance on the way to Children's right now."
Elise's pulse pounded in her head. "I'm on my way." She fled past the guards and out the front door.
The first raindrops pelted against her as she sprinted toward the paid lot where she'd parked. She didn't have an umbrella, but it didn't matter. All that mattered was getting to the hospital to check on her son.
A fall could mean so many things. Head injury. . .neck injury. . . broken leg. . .so many possible scenarios. She might be considered overprotective of Sawyer, but that was certainly justified. He might— The slick sidewalk stole her footing. Her knees grazed over the pebbled surface of the unforgiving concrete that dug into the tender flesh. Blood puckered on both knees. Elise moved to stand, realizing then she hadn't just slipped, but her heel had broken off her right pump. She wobbled, then kicked off the shoes.
Everything in her cried, in pain or anguish or just from sheer frustration.
"Hey, are you okay?" One of the scads of young attorneys who tried to make a name for themselves day in and day out rushed toward her, his briefcase over his head.
Rain slushed down into her eyes and she swiped her face. "I'm fine, I think. My heel broke." Elise picked up her soaked bag from the ground.
Thunder boomed in the massive clouds overhead.
"Where's your car?" He held his briefcase over her head, standing very close to her.
She could feel his body heat. Panic filled her chest. "I'm fine. Thanks. I appreciate it, but I'm good." She turned, leaving her shoes on the sidewalk, and sprinted toward the lot with her car.
The attorney hollered after her, but the now rising wind snatched his words away before she could make them out. It didn't matter. She didn't want help. She just wanted to get to the hospital. Get to Sawyer.
She fumbled in her bag for her car keys as she headed toward her car. Why couldn't she find them? She felt all around, but the keys weren't there. Elise slammed her purse on the hood and fumbled about. The rain soaked her and her purse and everything inside. Still no keys.
"Hey." The young attorney stood behind her. She turned quickly.
He still held the briefcase over his head with his right hand, but his left hand held out her keys. "I called after you to let you know you dropped these, but I guess you couldn't hear me."
Thunder rumbled and lightning flashed. The earth shook.
Elise took the offered keys and used the remote to unlock the doors. "Sorry. I just need to get to the hospital. My son's been injured."
"Oh. Okay. Well, I hope he's okay." He took a step backward. "You, um, left your shoes, too, but I couldn't grab them."
"That's okay. Thanks for bringing me my keys." She opened the driver's door and slipped behind the steering wheel. She locked the doors, then started the engine. The windshield fogged up, but she could see the attorney shake his head at her, then turn and jog back the way he'd come.
Elise turned on the defroster and waited for the windshield to clear. She flipped the windshield wipers to high and grabbed her cell from her purse. Thank goodness she hadn't busted her phone screen again. She stuck the phone in the console and put on her seatbelt. She glanced in the rearview mirror and gasped.
No wonder the guy had looked so wary of her—she was a com- plete mess. The rain had plastered her long, brown hair to her head. Wet, her blond highlights were barely visible and looked more like gray streaks. Her mascara had run in the rain, and when she'd wiped her face, she'd smeared it across her cheeks.
She reached into the console and pulled out some leftover nap- kins from the fast food takeout she'd gotten Sawyer just the other day. She rubbed away the makeup as best she could, but traces still remained. It didn't matter. Getting to Sawyer did. She balled up the napkin and tossed it in the passenger's seat.
The defroster had done its job and cleared the windshield, so Elise eased the car out of the parking lot onto the main street. She paid extra careful attention to the traffic, not only because of the weather, but also because she seemed to be having the worst luck today.
Her knees burned, and at the red light she inspected their condi- tion. Still bleeding from the cuts, and the skin around the tears was already starting to turn colors. Lovely. She used the balled-up napkin to dab at the blood.
She arrived at Children's Hospital safely, parked in the lot closest to the Emergency Room, and then started to get out of the car when she noticed her dirty bare feet. No way they'd let her into a hospital barefoot. Elise turned and dug around in the back seat. Sure enough, she found the slides she kept in the car in case she had to run any errands after work and didn't want to wear heels. Not the prettiest or most stylish, but they were shoes.
Kind of.
Elise slipped them on and grabbed her phone and purse, locked the car, then rushed into the hospital. A quick glance around the wait- ing room and no sign of Hallie or Sawyer. She went to the counter.
"May I help you?" The receptionist, with her scrubs covered with little smiling emojis, didn't react to Elise's haphazard appearance. She even offered a calming smile.
"Sawyer Carmichael. He was brought in by ambulance. I'm his mother."
"Just a moment, Mrs. Carmichael." She typed on the computer.
Elise balled her hands to avoid tapping her fingers on the counter and glanced around the waiting room. A young girl, probably no more than eighteen or nineteen held a crying baby. A couple on the opposite side of the room sat and watched a toddler playing with the table of Legos. A woman sobbed as she held a man's hand while an infant slept in a carrier in the chair beside him.
"Come on back, Mrs. Carmichael. I'll take you to your son." The nurse had moved from behind the counter to stand beside her.
Elise nodded and followed the young woman through a maze of halls into an exam room. She spied Sawyer lying on the bed, his face almost as pale as the white sheet covering him. Elise pulled him into her arms, kissing his head, then leaned back and began to sign to him. "What happened?"
He looked at Hallie, who answered for him. "He was playing at the park and he fell off the gym thing. He landed on his wrist and bumped his head."
Elise noticed for the first time Sawyer's right wrist. It was swollen and bluish.
"One of the other parents at the park called 911. They don't think he has a concussion, but just took X-rays of his wrist. I'm so sorry, Elise."
The school had let out early for an in-service date, so a lot of the parents had planned to take their kids to the park to enjoy the pretty, early-April weather. Sawyer had been elated when Elise had agreed to let Hallie take him to the park to play with his friends.
"It's not your fault. Kids play and kids get hurt." Elise pushed down the panic threatening to make her puke and signed to Sawyer. "Does it hurt badly?"
He nodded.
"I'm sorry." If only she could take the pain for him, she would. In a heartbeat. At only seven, he'd already been through so much.
He made the sign for I love you with his left hand. "I love you too, honey." She kissed his head.
"What happened to your knees?" Hallie asked. She looked into Elise's face. "What happened to you, period?"
"I got caught in the rain. My shoe broke, and apparently my makeup is not waterproof." She automatically signed as she talked. It was habit and she always did it around Sawyer, even though he could read lips almost as well as she did.
A dark-haired woman in a white coat walked in and offered her hand to Elise. "I'm Dr. Martin." A nurse, this one wearing panda scrubs, followed her in.
"Elise Carmichael. How is Sawyer?"
"I don't think he has a concussion, but he might have a little knot on the back of his head tomorrow, and possibly a headache." The doctor glanced over at Sawyer. "Unfortunately, his wrist is broken in two places. I'll need to do a reduction and then we'll put it in a cast." She looked back at Elise.
"He'll be in a cast for six to eight weeks, depending upon how he heals."
Elise blinked back the tears. "Dr. Martin, I'm assuming you know Sawyer is deaf. He needs both hands to communicate."
"I understand, but there's no other way. If we don't keep his wrist immobile, the bones might not heal in proper alignment, which could cause more pain and difficulty as he tries to sign later." Dr. Martin smiled at her. "I can only imagine how devastating this is, but I assure you, this is the only treatment option."
Elise nodded.
"Now, for the reduction, we'll use local anesthesia. We'll need you to fill out some forms. Christi here will go over them with you, then we'll get Sawyer set up so you can get out of here."
"Thank you."
Almost two hours and a lot of teeth grinding and tear shedding later, Elise loaded Sawyer into the back seat of her car while Hal- lie stowed his bag in the floorboard of the back seat. The rain had stopped, thankfully, but now night had crept in.
"I'll drop you off at Pinnacle Park to pick up your car." Elise eased the car out of the Children's Hospital parking lot, then steered onto I-630 west.
"Elise, again, I'm so sorry." Hallie glanced in the back seat at Saw- yer, whose eyes had already closed. "He was playing on the gym and the next thing I knew, he was on the ground. It was like his fall hap- pened in slow motion and I just couldn't get to him quickly enough." "It happens. It could just as easily have happened when I was with him at the park." She cut her eyes over to the young woman beside her. Hallie was only twenty-four, but had been watching Sawyer for three years, ever since Elise met her at the Arkansas School for the Deaf where Hallie worked part time. "You can stop beating yourself up. I don't blame you."
Hallie nodded, then stared out the window into the darkness. "I just feel so bad for him."
"Me too." Elise glanced in her rearview mirror. Sawyer's head had rolled against the window and his mouth hung open. Elise's heart ached just looking at him. He was her entire life. If anything ever happened to him. . .no, she wouldn't go down that road. Not again. Not tonight.
"I can come earlier tomorrow, if you want. I'm sure you won't want to send him to school. I'll be happy to stay with him."
The trial Elise was working was still underway, which meant she had to work tomorrow. All she wanted to do was crash on the couch with Sawyer and watch comedies, but she couldn't. This trial had been going on all week and was set to end tomorrow. With a deaf defendant, Elise's interpreting was mandatory. She couldn't back out at the last minute. "I'd appreciate it. Thanks." Over the weekend, she'd see how he did. Dr. Martin had said he could return to school on Monday, with the excuse for his limited physical activity, but Elise would play it by ear.
Elise turned the car on Highway 10, also known as Cantrell Road, heading into West Little Rock. Pinnacle Park sat at the bottom of the cone-shaped peak of Pinnacle Mountain, which stood more than a thousand feet above the Arkansas River Valley. The mountain was a popular hiking attraction with its more than forty miles of trails, but the playground and picnic tables at the park drew kids of all ages.
She pulled into the lot beside Hallie's little compact. "I'll see you in the morning."
"Good night." Hallie slipped out and gently shut the door so as not to wake up Sawyer.
Elise waited until Hallie started her engine and turned on her headlights before she backed out and headed toward home. Sawyer never woke up. It might have been the medication they'd given him in the emergency room. Or it could be that he was just plumb exhausted. She carried him and his bag inside the house, and still he didn't stir. Elise ran a hand over his hair as she tucked him in. His hair, so much like Judson's had been. . .another pang washed over her, surpris- ing her that even after five years, the pain still had such sting. Elise kissed Sawyer's forehead, then silently closed his bedroom door.
Once in her own shower, she released the tears she'd smothered earlier. Fear, anxiety, and flat-out panic washed away with the sham- poo and vanilla-scented body wash. Elise didn't bother to dry her hair, exhaustion tugging down every muscle in her entire body. She crawled into bed alone and stared at the ceiling.
Tomorrow had to be better.

Chapter Two
"Does it hurt worse this morning?" Elise signed to Sawyer.
He nodded.
"The doctor said you could have an ibuprofen for the pain, but you need to eat something first. Pancakes? Waffles? Oatmeal?"
Sawyer tried to sign back, but not being able to use his right hand prevented his attempt. He let out a groan.
"Don't get frustrated. I know it stinks, but we'll figure it out. If all else fails, you can use your iPad program." She ruffled his bedhead hair. "For now, just nod or shake your head. Pancakes?"
He shook his head. "Waffles?"
He nodded.
"Then waffles it is." She turned on the waffle maker and pulled out the ingredients. "Hallie will be here soon to stay with you all day. That'll be cool, right?"
A nod.
She whipped the milk and eggs together before adding to the mix. Elise used the ladle to pour batter into the maker, then looked back at her son. "Juice?"
He wrinkled his nose and shook his head. Elise chuckled. "Chocolate milk?"
He grinned and nodded.
"Okay then." She snatched a glass and the milk. The lights in the house flashed.
Sawyer scooted off the barstool at the kitchen island and ran to the front door. The light dimmed, then brightened as the front door was opened and closed.
"Good morning." Hallie joined Elise in the kitchen. "How'd you sleep?" She signed as she spoke.
"Surprisingly, well." Elise spoke with her back to Sawyer and didn't sign. "I only woke up like ten times to go check on him." She pulled the waffles off the iron, swabbed butter over them, then poured warmed syrup over the plate before setting it in front of her son.
Hallie grinned.
"Do you want a waffle?" Elise signed and asked Hallie.
"I'll make it myself. You can go finish getting ready for work." "Thanks." Elise snatched Sawyer's fork that he'd just put waffles on and bit off the bite.
He laughed, but grabbed the fork back.
Elise ruffled his hair and winked at Hallie before retreating to her bedroom. She scrutinized herself, deciding that today would defi- nitely be a minimal day. Hey, that's what casual Fridays were all about, right? Not in the courtroom. She grinned at herself, then wound her hair up into a bun and swiped on a little makeup: just eyeliner, mas- cara, and lip gloss. She studied her reflection in the mirror. Not too bad. . .considering.
She studied her knees. They had little rough spots where the con- crete had broken the skin, but they were both dark bluish already. Nope, no dress today. She dabbed a little Betadine on her knees before turning on the TV in her bedroom. She always liked to catch the weather before she decided what to wear.
She turned up the volume before stepping into her closet to find slacks and a shirt. The weather came on the local news, forecasting a chilly April day with another chance of rain. Elise grabbed her black blazer and tossed it on the bed. Now, for shoes.
Sitting on the floor, she dug around for her short dress boots.
Where had she worn them last?
"The time is eight-oh-two."
Elise grabbed the low heels and stood. She didn't have time to search for the boots. Court started at nine thirty this morning, and she couldn't be late. Not for the last day of the trial. She slipped on the shoes and went to the bed to grab the blazer.
"A recap of this morning's headlines: United States senator, Lilli- ana York, was found dead early this morning."
Elise sank to sitting on the bed and punched up the volume with the remote, her eyes glued to the television.
A professional headshot of her mother-in-law filled the screen while the morning news reporter spoke. "Found in her Little Rock home this morning by her husband, Noland, US Senator Lilliana York had been shot twice. Authorities are investigating the shooting and have no additional comment at this time."
Elise's heart pounded against her ribs.
"A Little Rock native, Lilliana graduated from Joe T. Robinson High School and went on to the University of Arkansas in Fayette- ville while completing her pre-law requirements. She returned home to Little Rock and graduated from Bowman Law School in Little Rock in 1977. She began working for the Arkansas District Attor- ney's office that same year."
A video of the senator began to play on the screen as the reporter spoke again.
"Decades of experience as a successful attorney helped guide Lil- liana's approach to governing. She was committed to seeing justice served, in and out of the courtroom."
"As the daughter of a United States Marine lieutenant colonel, Lilliana learned at an early age about the sacrifices of our men and women in uniform, as well as the unique challenges military families face. Her and her first husband's son, Judson, was an active Marine until the time of his death—which was in the line of duty, just five years ago. Lilliana brought those values with her to Washington where she was committed to enhancing the quality of life for both our veterans and their families."
Photos of Lilliana and her children, Mary Ellen and Judson, rolled over the television screen. Elise's heart caught at the sight of her husband as a young man. His smile still struck her speechless. Not a single day went by that she didn't miss him with all of her heart. "Lilliana became a widow seventeen years ago. She knew what it took to be a single mother and did it well, until remarrying Noland York four years ago. Senator Lilliana York was sixty-one years old at the time of her death."
The screen filled with the other Arkansas US senator, Grady Boone. "It's appalling that this happened in our city's capital, in our own homes. This is why we must support more stringent gun control laws, so we can protect our homes, our loved ones, why, our very lives." He pointed his bony finger into the camera, his comb-over plastered to his head so even the wind didn't disturb a single hair.
The camera focused back on the reporter. "We'll keep you updated as the story develops, but again, United States Senator Lilliana York was found murdered in her Little Rock home this morning, shot twice." She smiled into the camera. "Stay tuned as Casey has traffic right after these messages."
Elise turned off the television, trying to ignore the tight burning in her chest. With Sawyer getting rushed to the hospital, she'd totally forgotten about the security guard's phone call. Certainly under- standable that her mind would focus on her child, but now Lilliana was dead.
Could she have prevented it had she told someone?
Her stomach roiled. Technically, she was considered an officer of the court. As such, she had an obligation to report potential crimes.
But her son had been injured and she'd honestly not thought about that guard again. Until now.
Well, she could do something today. She could identify the secu- rity guard. The call might not have had anything to do with Lilliana being shot, but that wasn't her job to determine. That was the police's.
She would report what she knew and let them handle it as they saw fit. That would be her due diligence.
While she and Lilliana hadn't been close since Judson's death, Elise couldn't help but wonder why Noland or Mary Ellen hadn't called. She and Mary Ellen were still close, despite Lilliana's discour- aging Mary Ellen from being so involved. Elise made a mental note to call her sister-in-law as soon as she could.
With a plan of action in her mind, she turned off her bedroom light and went back into the kitchen. She kissed Sawyer goodbye and told Hallie to avoid letting Sawyer see the news because of his grandmother's death. She wanted to be the one to break the news to him. Elise and Lilliana might not have been close, but they'd put aside differences to make sure Sawyer knew his father's side of the family and had a relationship with his grandmother and aunt. He would take the news of Lilliana's death hard. Elise sighed in dread over having to tell him and headed out to the garage.
Once the case was given to the jury, the court would release Elise. She'd go over to the US Attorney's Office and report what she'd "heard" from the security guard's phone call, then she could get back home to Sawyer and break the news to him. It was going to be another trying day.
She turned on the radio as she drove. All the local stations were updating with news about Lilliana's death. Some stations reported that their sources thought it had been a break-in gone wrong. Some interviewed suggested the senator had stepped on the wrong toes and the shooting was retaliation.
Elise turned off the radio, her palms sweating against the steering wheel. While she didn't know for sure the guard had been respon- sible, she had that gut feeling. Her breathing hitched as she exited off the interstate into the downtown area. It hadn't been a break-in gone wrong, but it could have been retaliation. Lilliana had certainly managed to make several politicians and lobbyists angry enough to strike out at her.
What had she inadvertently gotten herself into?
Slipping her earbud into place, Elise called Mary Ellen's cell. Her sister-in-law answered on the second ring.
"Oh Elise. . ." Mary Ellen sniffed.
"I'm so sorry. I just heard on the news." Elise entered the inter- state, heading toward downtown.
"It's horrible. I just got into town this morning. How's Sawyer taking the news?"
"I haven't told him yet. It's the last day of a court case I'm on so I have to be in court. I plan on telling him as soon as I get home."
"You don't think someone will say something to him at school?" Concern seeped into Mary Ellen's voice.
Right. She didn't know. "He's not at school today. He had an acci- dent at the park yesterday and broke his wrist. It's in a cast. He's at home with Hallie today."
"Oh, mercy me, it's all so horrible. Mom's death, now poor Saw- yer's wrist—how can he sign one-handed?"
"He can't. We're working out a manner of communicating, but he gets frustrated easily, rightly so." Elise eased into the right lane as the morning traffic nearly had everything at a standstill. Common in Little Rock on a weekday morning.
"That poor baby. And then you'll have to tell him about his grand- mother." Mary Ellen sniffed again.
Elise picked her next words carefully. "The news said she was shot?"
"Twice. It was awful. Noland found her. The police say a silencer— excuse me, a suppressor, was used."
"So that's why he didn't hear the shots." Elise spoke aloud, but her thoughts were jumbled as she inched her car toward the exit.
"I guess. The FBI showed up this morning, booting out the local authorities. Right now, they're questioning Noland about their mar- riage, if there was a pre-nup, where he was at the time of her death. Crazy stuff like did he habitually take sleeping pills, what is the status of Mom's life insurance policies. . .it's surreal."
The spouse was always the first suspect. "They're just doing their job to rule him out as a suspect."
"Like Noland would hurt a fly."
Elise smiled to herself. Noland was the most unassuming man she'd ever met. He was perfectly suited to be Lilliana's husband. Where she was outgoing and demanding, Noland was quiet and had the heart of a servant. One of the reasons why he'd been a trusted member of the press. "I'm guessing they'll figure that out for them- selves rather quickly." She took the exit and made her way toward the courthouse.
"They want me to come in today to give my statement. I wasn't even here." Mary Ellen had moved to Eureka Springs years ago to intern at Turpentine Creek Wildlife Rescue. She had just finished her stint in the veterinarian program, and at thirty-one, had finally come into her own.
"Just a formality, I'm sure." Elise turned into her pre-paid parking space. "I just got to work. Why don't we plan to have lunch at my place tomorrow? It'll give you a break and Sawyer would love to see you."
"That sounds great. I'll come by your place around one? Noland and I can't make any arrangements until the coroner releases Mom's body, which is who knows when."
The coroner? Elise didn't bother asking. "Sounds good. Love you, Mary Ellen."
"Love you too. Thanks."
Elise disconnected the call and tossed her earbuds into the con- sole. She took a moment to breathe deeply after she turned off the engine. She closed her eyes and sent up a prayer.
It was going to be a very, very long day.
Chapter Three
"Court is adjourned." The judge's gavel hit, sending a bang of finality. The bailiff moved to stand in front of the judge's station. "All rise."
Everyone in the courtroom stood silently as the judge retired to his chambers, but as soon as the door closed, all the voices blended together to echo in the federal courtroom.
Elise grabbed her belongings and wove around people to exit through the massive doors of the courtroom. She usually lingered a little, visiting with the various court reporters, but not today. She had to go talk with Sawyer and deliver the crushing news. It would be the first time he'd lost someone he could remember. When Judson had died, Sawyer had been a mere toddler, understanding nothing. He had no clear memories of his father, only the photos and videos she shared with him constantly. But Lilliana? He was close to his Grams, and this was going to hurt. If only Elise could take on the pain for him.
But first, she had to talk to the US Attorney's Office.
She hesitated as she walked toward the courthouse's main exit. At the security station her gaze jerked over each face—some she knew, some she didn't—but she didn't spy the one face she was looking for. The US Attorney's Office was only a block or so from the federal courthouse, so she headed toward the exit.
"Excuse me, Elise Carmichael?"
She turned toward the woman's voice.The dirty-blond woman in a black suit smiled, revealing a row of perfectly straight, bleached-white teeth. "You are Elise Carmichael, right?" Her blue eyes blinked inno- cently under clumpless eyelashes.
Elise wasn't fooled. She knew the look. Dark suit, disarming smile, and another suit beside her. Definitely FBI. "I am."
The woman pulled out the familiar badge and flashed it in Elise's face. "I'm Agent Wright and this is my partner, Agent Rodriguez."
He smiled. His teeth too were bleached white and perfectly straight. Was that a prerequisite for agents? One of the perks of employment?
"We have a few questions regarding your mother-in-law's death, if you don't mind."
Elise sighed. If she told them what she'd seen, it would save her a trip to the US Attorney's Office. She nodded.
"Follow us, please."
She fell into step behind the woman. Agent Rodriguez followed her. She'd just agreed to speak with them; did they think she was going to bolt? Some of the security guards she knew stared as they led her down the hall to where rooms were available for private meetings. She'd never felt more like a criminal.
Agent Wright opened one of the doors and motioned her inside. Elise took a seat at the conference table. The agents sat across from her. Agent Rodriguez opened a padfolio she hadn't noticed tucked under his arm, as it blended so perfectly with the standard bureau- style suit.
"Would you like a glass of water before we start?" Agent Wright came across as so solicitous.
"No, thank you." Elise knew better. This wasn't her first time around FBI tactics. She'd been a translator one too many times with the FBI questioning witnesses. Not with these agents, but they were almost interchangeable in the way they spoke, acted, and looked. Quantico should be very proud.
But Elise wanted to get this over with and get to Sawyer. "Before you ask me anything, there's something I need to tell you."
"Okay."
It was hard to miss the sideways glances the agents stole at one another. Elise let out a breath. They weren't very discreet. "Yesterday as I was leaving the courthouse, I noticed one of the security guards on a cell phone in the corner behind the security area."
Both agents nodded in sync.
"I read his lips to say: 'Lilliana York will be taken care of tonight. Permanently. Just as you instructed. You just make sure the money's ready to be wired as soon as it's done.' "
Agent Wright pushed one of her wavy locks behind her ear. "Are you sure?"
Elise hesitated, then nodded. "Lip reading isn't a perfect science, of course. People have different shapes of mouth, different ways of forming their words, and then there's each person's accent to take into account. It changes the way the person forms words."
"So, you're not sure that's what was actually said?" Agent Rodri- guez asked.
Elise carefully considered his question. "One hundred percent? No. No one can be. But I've been in speech lessons and studying lip reading and ASL for the last seven years. I'm pretty certain that's what he said."
"Who all did you report this to?" Agent Wright asked.
Now Elise resisted the urge to squirm under their scrutiny. "Well, no one."
"What?" The agents' shock was in unison as was their question. "I saw the guard, then my phone rang, and my sitter told me my son had fallen at the park and had been taken by ambulance to the hospital, so I ran to get there, but it was raining and I broke a heel, and I fell and my knees took a beating, but I ran to my car anyway only to find that my keys had fallen out of my purse when I fell so I couldn't find them, but a young attorney had followed me and had them, so I rushed to the hospital. My son's wrist was broken and he's deaf so needs both hands to sign, but won't be able to." She finally stopped to draw in a breath.
An uncomfortable silence filled the highly air-conditioned room.
Maybe she should have accepted that offer of water.
"Maybe we can pull the security camera footage," Agent Rodri- guez spoke more to his fellow agent than Elise.
"You can try, but where they stood, the cameras couldn't reach. Those cameras face the front entrance, not behind the security check- point," Elise offered.
"I can only imagine how stressed you had to have been worrying over your son." Agent Wright flashed that high-wattage smile at her. "Is he okay?"
Elise nodded. "He'll be in a cast for about two months, which will make communicating difficult, but we'll manage."
"So he's at home?"
"We got home about ten or so last night." The two agents made eye contact.
Agent Rodriguez turned to her. "When you got home, did you call anyone about what you lip-read?"
Elise swallowed against a dry mouth before shaking her head. "I didn't." She held up her hands in mock defense. "I should have, I know, and initially when I saw the guard's conversation, I intended to tell someone in the US Attorney's Office. Then I got the call about Sawyer. My mind was completely focused on my son. Once he was tucked into bed, exhaustion kicked in. I took a shower and crawled into bed myself. I didn't think about the call again until this morning when I turned on the news."
An exaggerated silence ensued.
"Let me make sure I have this right." Agent Rodriguez clicked his pen on the table as he stared at the writing pad. "You lip-read a threat on a US senator's life, but then got a call that your son had been taken to the hospital, so told no one. Once you returned home from the hospital, you were so exhausted you didn't think to call any law enforcement authority to report what you'd read?"
It sounded bad, she knew, but she could only state what hap- pened. "That's right."
"Did you perhaps call your mother-in-law and tell her? Warn her, maybe?" Agent Wright asked.
Elise shook her head. She could only offer up the truth. "I told you, I was exhausted and fell into bed after a shower. I didn't even think about the guard's call until this morning's news."
Another pregnant pause filled the space over the conference table. "I understand that you and your mother-in-law weren't exactly close?" Agent Wright asked, but Agent Rodriguez was the one writing.
Cute. Elise knew they would try different tactics to try and get her to open up, but she had nothing to hide. "We weren't."
A moment of silence passed as the agents waited for her to elab- orate. She didn't.
Agent Wright leaned back in her chair. "Why is that exactly?"
No sense not telling them now. They could ask several people and find out the truth. Elise licked her lips. "She didn't exactly think I was the best choice for her son's wife."
Agent Rodriguez crossed his arms over his chest while Agent Wright leaned forward. "What's the story behind that?"
Elise really wished she had that water right now. "When I met Judson, I was doing some modeling. Mainly for magazines and local ads. Women's wear, sunglasses, and swimsuits. At that time, I had no desire to go to college or anything that would better myself, according to Lilliana. But Judson and I met, and sparks flew. We had a whirl- wind romance and fell deeply in love with one another."
Oh, how they'd loved each other. Judson had swept her off her feet. Loved her with a passion she'd only read about in romance nov- els. He could make her forget any and everything with just a look. He stole her words and breath when he smiled at her. And his touch? Oh, my. . .that could make her melt into a puddle in his hands.
Agent Wright snapped her back to the present. "The senator didn't approve, I take it?"
Elise shook her head. "It wasn't just me that she resented, it was that her son would throw away the life she'd planned for him, to be with me."Elise smiled softly."But that's what she never understood—I supported every single decision Judson made. I never held him back, nor ever would. I too wanted only the best for him. He was that good of a man."
"Did it get better after you got married? Had your son?" Agent Wright asked.
Elise shrugged. "She accepted our marriage, of course. She played nice for his sake, but also let everyone know how little she thought of me. It infuriated Judson, but I figured in time, she'd come around. Then we had Sawyer." Elise smiled.
The first time she had held Sawyer and saw Judson's eyes, Elise knew her heart would never be the same. The dimples were just like Judson's. The shape of his nose. The way he scrunched his face just before he cried.
"Did the senator lessen her disapproval after you gave her a grandson?" Agent Rodriguez asked.
Elise tilted her head ever so slightly. "Lilliana was smitten with Sawyer. She doted on him. Loves him very much." She paused, letting various memories wash over her. "She spent as much time as possible with him. Especially when Judson was deployed."
"I understand your husband was killed in the line of duty. I'm very sorry for your loss." Agent Wright almost sounded sincere.
"Yes. It devastated me. Still does." Why had she turned down the offer of a glass of water?
Agent Wright let a moment pass before she asked, "How did you and the senator get along after that?"
Oh, what a loaded question that was."Well, since Lilliana resented me to begin with, Judson's death did nothing to improve her feelings toward me. However, she clung to Sawyer even more. Mary Ellen and I both felt that she needed Sawyer to help her in the grief process, so I encouraged their close bond. Despite our differences, Lilliana was Sawyer's grandmother and I wanted him to stay close with his father's family. His roots, so to speak."
"Mary Ellen. . .the senator's daughter?" Agent Rodriguez interrupted.
As if they didn't know since they'd asked her to come in and give a statement. "Yes. Mary Ellen and I have always been friends since we met when Judson and I started dating. She understood how Lilliana could be. . .hmm. . .trying at times."
Agent Wright raised a single eyebrow as she stole a glance at her partner. "So Mary Ellen and the senator were at odds?"
Elise snorted and locked stares with Agent Wright."Do you know any girl who hasn't been at odds with her mother at least once in her life?" She shook her head. "I meant that Mary Ellen understood how high Lilliana's expectations were for her children and how crushing it could be when those expectations weren't met to Lilliana's standards." "Mary Ellen doesn't meet her mother's expectations? Was their relationship strained?" Agent Rodriguez asked.
Elise shook her head. They were deliberately being obtuse and trying to put words in her mouth. "No. I mean, I know that Lilliana had wanted Mary Ellen to go into law like she had, but Mary Ellen always wanted a different path."
"What kind of different path?" Agent Wright asked.
"Mary Ellen has always been a type of crusader, which is a trait she got directly from Lilliana, although neither of them would ever recognize it or admit it if they did." Elise smiled. Mary Ellen would rather someone tell her she was ugly than to tell her she was like her mother in any way. "Don't get me wrong, Mary Ellen has always loved and respected Lilliana, but instead of becoming a lawyer to fight injustices, her path was to stand up for those who can't stand up for themselves. Primarily animals who need saving."
It had taken her some time to find her path. Elise remembered Judson trying to intervene on his sister's behalf many times against their mother. Like when Lilliana pulled all the funding for Mary Ellen's college because she hadn't declared a pre-law major. One rea- son why it took so long for Mary Ellen to get her veterinary degree. "Mary Ellen currently works at a large cat refuge in Eureka Springs, right?" Agent Rodriguez asked.
Elise nodded. "She does."
"I'm guessing the senator didn't like that much?" Agent Rodri- guez flashed those pearly whites at her again.
But it was Elise's turn to smile. "Actually, Lilliana did. Since the federal animal protection laws were enabled, this gave Lilliana another leg up. Her daughter being a proponent of animal protection. She could try to push the bills for the large exotic animals' protection and use Mary Ellen much like she used Judson for her military stances." "Are you saying the senator used her children for her political gain?" Agent Wright wore a shocked expression.
Elise chuckled. "Every politician will use whatever they can for their or their party's gain. Doesn't everyone know this?" She shook her head. "Lilliana was no different."
"So last night, you said you were in bed by ten or so?" Agent Rodriguez asked.
Elise sighed. "Yes."
"Can anyone verify that?" he asked. "No, not even my son, who was asleep."
Agent Wright pressed her lips together, but was silent.
"Would you recognize the security guard again if you saw him?" Agent Rodriguez asked.
"Yes, and before you ask, I didn't see him on duty today. I know because I looked as I came in. Also, there was another man close to the guard, not in any uniform. He was in a business suit, but a better one than the ones the FB—just better ones that you see from the junior attorneys in the courthouse. I didn't recognize him at all. But when the security guard hung up the phone, he nodded at that man, who nodded back."
"Would you recognize him again if you saw him?"
She nodded. "It wasn't that his face was familiar, but it was distinc- tive." She let out a heavy sigh. "I don't know how else to explain it."
"But you're certain he was with the guard?"
Elise shook her head. "I said I didn't know, only that he nodded to the man, who nodded back, when he got off the phone."
Agent Rodriguez nodded. "But the guard was standing close enough for the man to hear his side of the conversation? He wasn't trying to put space between them or anything?"
"No, they were standing about two feet from each other." That made sense. If the guard didn't care that the man overheard, then the man was most likely with the guard. Elise stood. "Now, I really need to get home and tell my son that his grandmother is dead."
Both agents nodded in tandem. Agent Rodriguez handed her a business card. "Both of our contact information is on there. We'll get the security guard employee records and be in contact soon for a photo lineup."
She took the card and nodded.
"Please don't make any plans to leave town in the near future. At least not until you clear it through our office," Agent Wright said.
"Where would I go?" Elise didn't wait for any reply before she left. The question was rhetorical anyway, because if she had the means, she would take Sawyer as far away from Little Rock as she could.
Probably what she should have done five years ago when Judson died.
---
What do you think about this review?
Comments
No comments posted.

Registered users may leave comments.
Log in or register now!