"Inspirational stories about love and triumph over difficulties."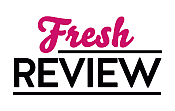 Reviewed by Viki Ferrell
Posted June 21, 2021

RETURN TO THE BIG VALLEY is a compilation of three novellas, written by related women. In WILMA'S WISH, Wilma Hosteller, who lives in the Amish community of Reedsville, PA in the Big Valley, is excited to be marrying Israel Zook. When an accident takes the life of his sister, Israel is the only relative left to care of his sister's five boys. Wilma agrees to take on the job of tending to them during the day while Israel is at work. But the boys are very badly behaved and do not like Wilma. They make it extremely difficult for her. Can Wilma make this work, or will she call off the marriage for good?
MARTHA'S MIRACLE takes place in Belleville, PA in this same Amish area. Martha Yoder is different from most young ladies her age. She likes the outdoors … fishing, hunting … and somewhat of a tomboy. At twenty-one she still has not found a man who can accept her for who she is. But when she meets Glen Swarey, they make a connection right away. The only problem is, Glen is planning to leave the Amish faith and live in the Englisch world. Could Martha give up being Amish, or convince Glen not to leave the faith?
ALMA'S ACCEPTANCE begins in Hopkinsville, KY, where Alma Wengerd is burying her husband of just one year. An unfortunate accident took his life. When her friend Leila Troyer in Belleville, PA contacts her to come stay with her and her husband for a while, Alma decides it might be a good thing to do. Alma lived in Belleville until her family moved when she was sixteen. There she connects with an old friend, who had feelings for her but never expressed them when they were teens. Alma finds that she still has feelings for his as well. Will the Amish elders allow them to court so soon after her husband's death?
RETURN TO THE BIG VALLEY was written by Wanda Brunstetter (Wilma's Wish), her daughter-in-law Jean Brunstetter (Martha's Miracle) and Wanda's granddaughter, who is Jean's daughter, Richelle Brunstetter (Alma's Acceptance). These ladies have brought us three inspirational stories about how love and triumph over all our difficulties. Each story has strong main characters with supporting characters who are not at all supporting sometimes. The storylines take several unexpected twists and turns, coming to some unexpected conclusions. This book will be great summer reading for anyone who enjoys a good romance.
SUMMARY
The Brunstetters Return to a Unique Amish Setting for Three New Stories of Love

Journey back to an area of Pennsylvania that is home to three distinct Amish communities and meet three young women who face heartfelt disappointments in romance.

Wilma's Wish by Wanda E. Brunstetter
Wilma Hostetler has been courted by Israel Zook for the last year, and he's recently proposed marriage. But when his sister dies, leaving him to care for five young nephews who openly dislike Wilma, she has second thoughts of starting with a ready-made family and decides to call off the wedding. Can anything be done to restore the relationship, or will Israel seek another wife?

Martha's Miracle by Jean Brunstetter
Martha Yoder is different from other Amish women in her love of hunting and the outdoors. Meeting Glen Swarey, who is working with the local fire department, seems to be a good match. But can Martha accept Glen's thoughts of leaving the Amish faith, or will she walk away from a chance at love?

Alma's Acceptance by Richelle Brunstetter
Alma Wengerd is a young widow who leaves her home in Kentucky to stay with friends in Pennsylvania. Soon she is speeding into a renewed romance with Elias Kurtz and raising the brows of the older church members. When Alma is waylaid by some unexpected news, could putting her happiness with Elias on hold be her only option?
Excerpt
Chapter 1
Reedsville, Pennsylvania
Whew! I can't believe how warm it is already this morning."
Wilma Hostetler fanned her face with one of the quilted pot holders she'd brought to her friend Deanna Yoder's quilt shop, along with several other items she had recently made. For the past year, Wilma had been bringing quilted items here on consign- ment. Trying to keep up with demand kept her busy at home.
"You're right about the heat," Deanna agreed. "And here it is only the last week of May. Just wait till summer hits and we have days with high humidity to go along with the sweltering heat."
Wilma placed several table runners on a shelf. "I am thankful for all the trees in my parents' yard that shade our home. Without those, as well as the cross-draft we get through our open windows, it would feel much worse."
Deanna nodded. "The hot weather makes us appreciate the cooler months, jah?"
"For certain." Wilma smiled. It was good to see her friend's positive outlook. Deanna had been through a lot over the last few years—first, losing her husband, Simon, and then seemed to be going well with her relationship with Elmer Yoder, he lost his eyesight and broke their engagement. Disappointed, Deanna had continued to care for her then five- year-old son, Abner, who had been born with Down syndrome. It had taken a lot of persuasion and a good deal of prayer before Elmer came to realize that his life wasn't over and he could support a wife and family. Now, two years later, Deanna had her own quilt shop, which had been built on the same property as their home. Elmer continued to work at Raymond Renno's furniture shop, in addition to making birdhouses on his own, which Deanna sold on the days she set up a table at the flea market in Belleville to sell her quilted items. Despite the hurdles they'd overcome, Wilma's dear friend and her hus- band had cheerful attitudes and a strong faith in God.
My life has been uncomplicated in comparison to Deanna's, Wilma thought as she took a quilted wall hanging from the oversized plas- tic tote she'd used to bring her items to the shop that morning.
"Have you picked out the material for your wedding dress yet?" Deanna asked, bringing Wilma's thoughts to a halt.
"Jah, but I haven't started making it," Wilma replied. "The wedding isn't for another six months, so I still have plenty of time to get the dress done."
Deanna moved closer and put her hand on Wilma's shoulder. "You and Israel are both even-tempered and kind, which is why you make a good couple and get along well. I'm sure you'll have a happy marriage."
"I hope so, because I love him very much." Wilma sighed. "I can hardly wait to become Mrs. Israel Zook and raise a family together some day."
"How many kinner would you like?" Deanna asked as she put the Open sign in her shop window.
"I'd like at least four, but I'll be satisfied with how ever many children the good Lord chooses to give us." Wilma removed another wall hanging from the tote. "I look forward to mother- hood sometime in the future, but right now my focus is on getting married and being the best wife I can be to my husband."
Deanna's seven-year-old son, Abner, who had been playing quietly on the floor across the room, came running over to his mother. "Geb mer en boss!"
"Of course I will give you a kiss," Deanna replied, "but you must learn to say please when asking for something."
Abner's sandy blond hair swayed as he nodded and then he repeated the question, this time, adding the word please.
Deanna bent down to kiss the boy's cheek. He squealed with obvious delight as he hugged her neck.
Although Abner could be a handful at times, Deanna had a special way with him, and could get her son to do most anything she asked. He'd started school last year and seemed to be doing well with the help of the teacher who worked with special-needs children. Now that school was out until the latter part of August, Abner would be with his mother in the quilt shop on the days it was open for business. Although the boy's stepfather could not do some things, Elmer spent time with Abner. The two of them got along well and had developed a strong father-son bond.
When Abner returned to the toys he'd left behind on the floor, Deanna whispered to Wilma, "I think he'll enjoy being a big brother."
Wilma blinked. "Are you in a family way?"
"Jah. The boppli is due toward the later part of November." "That means you must be about three months along?" Wilma's gaze went to her friend's belly. Deanna bobbed her head.
"I never would have guessed, because you're not showing yet." "I will be soon, I expect. We didn't know each other when I was pregnant with Abner, but my belly didn't protrude much until I was nearly five months along."
Wilma placed both hands against her own flat stomach. She didn't relish the thought of looking top-heavy, the way her mar- ried sister, Judith, had appeared during her first pregnancy. But Wilma looked forward to the day when she and Israel would become parents.
Israel grabbed his lunch pail and headed outside to wait for his ride. He worked for a construction company owned by an Amish man in Belleville. Today they would start building a vacation home for an English couple who'd recently purchased some prop- erty up on Back Mountain Road.
Israel enjoyed carpentry and took pride in his work. It paid well, and he should have no problem supporting a wife, as well as a family when the time came that he and Wilma were blessed with children. Israel had been courting Wilma for a year before he asked her to marry him. He loved her so much, and for him, the wedding couldn't come soon enough. He never tired of spending time with her. Just a simple smile or seeing the sparkle in her pretty brown eyes nearly took Israel's breath away. Wilma was a kind, soft-spoken woman, who could make a room light up with just the sound of her laughter. She was everything he'd ever wanted in a wife.
Looking at his pocket watch and realizing he had ten min- utes to spare before his driver arrived, Israel headed for the phone shack to see if there were any messages.
When he stepped inside the small wooden building and saw the answering machine blinking, he sat on a stool and pressed the Message button.
"Israel Zook, this is Simon Smucker, up in Dauphin County. My wife and your sister, Kathryn, were good friends, and. . ." There was a lengthy pause.
Israel reached under his straw hat and scratched his head. What did Simon mean by saying his wife and Kathryn "were" good friends? Aren't they still good friends? Has some sort of misunder- standing come between them? Perhaps Simon wants me to speak with Kathryn about her relationship to his wife and encourage her to make amends.
Simon cleared his throat, and his voice lowered as he spoke again. "I regret to inform you that your sister died last evening. Kathryn's oldest son, Mark, found his poor mother inside her horse's stall. It appeared that she'd been kicked in the face by the gelding." Another long pause ensued.
Israel gripped the edge of the wooden stool and leaned for- ward as Simon's previous words sunk in. Kathryn was dead. Found in the stall. Kicked by her horse. He massaged his pulsating fore- head. No, it can't be. There must be some mistake.
Israel thought about the farrier, Elmer Yoder, and how a few years ago, he'd lost his eyesight after being kicked by a horse when the animal was in the process of being shod. Although Elmer had gone through a stressful time learning to adjust to his blindness, at least he hadn't been killed and was now happily married to Wilma's friend Deanna. Life had been unfair to Elmer and now to Kathryn's boys, who were left without a mother or father.
When Simon spoke again, Israel lifted his head.
"The boys are here with me and my wife right now, but we need you to come as soon as possible. There are many details to be taken care of—Kathryn's funeral, getting her home ready to be sold, going through her personal and household things, and finding a guardian for her sons. Please call me back as soon as possible."
Israel blinked rapidly as he tried to process everything Simon had said. His sister had been a widow, supporting five boys on her own since the unexpected death of her husband a year ago. Kath- ryn's in-laws were in poor health, so they could not be expected to take the children. Israel's parents and his younger sister, Sybil, were deceased—killed five years ago when the vehicle they had been riding in was hit from behind. They'd been heading to Florida for a vacation and had said they were looking forward to spending some time on some of the beaches near the small community of Pinecraft. What a tragedy that had been for Israel and everyone else who knew or was a part of his family.
Israel had no other siblings, and Kathryn's sister-in-law, Anna, had taken on the responsibility of caring for her ail- ing parents, so it wouldn't be fair to ask her to take charge of Kathryn's boys as well. Simply put, no one, except Israel, could take the children. It would be a challenge to raise five boys who didn't know him that well, but he would not shy from the responsibility. For his sister's sake, as well as her sons', Israel would do his best by the boys.
As he reached for the phone to return Simon's call, tears spilled from Israel's eyes and dripped onto his shirt. He made an attempt to swallow around the thickening in his throat, but all it did was make the ache seem worse. Thank the Lord for my dear, sweet Wilma. Once she hears this tragic news, I'm sure she will agree to marry me as soon as possible so we can raise my nephews together.
When Wilma arrived home shortly before noon, she found her mother in the garden, pulling weeds. "I see you've been busy this morning." Wilma stood just outside of the garden patch. "Would you like some help?"
Mom looked up, shielding her eyes from the glare of the sun. "I won't turn down your offer, but first you'll want to hear the message Israel left on our answering machine." She gestured toward the phone shack, several feet from their unpainted barn.
"If you've listened to his message, can't you just tell me what it said?"
A deep wrinkle formed across the bridge of Mom's nose as her brows furrowed. "It's best that you listen to it yourself. If I try to repeat every word, I might leave something out."
Her mother's serious tone caused Wilma to feel concern. "Is something wrong? Is Israel okay? Should I be concerned?"
Using her hand shovel, Mom knocked some dirt off the weed she'd just pulled and looked in the direction of the phone shack again. "Israel is not hurt, but a tragedy has occurred, and you'd better go listen to his message."
Wilma knew better than to ask more questions. Her mother had never been good about relaying messages and rarely wrote them down. The best thing she could do was run out to the small wooden building and listen to what Israel had to say.
When Wilma entered the phone shack, she sat down and leaned close to the answering machine so that she would hear every word of her beloved's message.
"I am saddened to say that I received word of my sister's accidental death this morning."
Wilma's hand went instinctively to her mouth. "Oh no." She continued to listen as Israel explained the details of how it had happened and said he had hired a driver and would soon be heading for Dauphin County. His final words were that he didn't know how long he would be gone and asked Wilma to be praying for him and his nephews.
Wilma sat as though frozen to her chair. "Those poor chil- dren," she murmured. "It's terrible that they no longer have a mother or father. Surely Kathryn's sister-in-law or someone else from her husband's side of the family will take them in."
---
What do you think about this review?
Comments
No comments posted.

Registered users may leave comments.
Log in or register now!