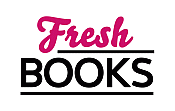 June blooms with love and intrigue
"Creative investigating by a dynamic team!"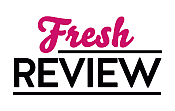 Reviewed by Viki Ferrell
Posted May 3, 2020

Thriller Crime | Mystery Private Eye
Tommy Jeffers (aka "Pancake") is on his way from Gulf Shores to Fairhope to reconnect with an old friend. He and Emily Patterson were an item in sixth grade but haven't seen each other since. This visit is to check into her financial affairs for her lawyer because Emily is divorcing her husband, Sean. Pancake arrives at the bakery where Emily works, but Emily is not there. The owner says this is very strange, because Emily is always on time, or lets her know when she's not coming in. Tommy goes to Emily's house, only to find the front door open, her car in the garage and a truck parked in the driveway. But no one is there.
The next morning, a neighbor of Emily finds two dead bodies on his property. The police identify them as Emily Patterson and Jason Collins, Emily's new boyfriend. Pancake calls in his boss, Ray Langley, of Langley Investigations, along with his best friend Jake Langley (Ray's son) and Nicole Jamison. The local Chief of Police isn't too eager to have outside investigators prying around in this murder case but relents when Emily's brother hires Ray to find out who killed his sister, execution-style. As the team begins putting the pieces together and interviewing people, everyone has an alibi, and there are very few leads. Could drugs be involved? Can the team find Emily's killer before this becomes a cold case?
I'm so glad that D.P. Lyle has given us another adventure in his Jake Langley Series. He's one of my favorite authors. RIGGED is an intriguing story of the adventures of this mismatched entourage who work together to solve this murder case. The storyline is a creative one, and the plot takes many twists and turns but moves along quickly. New characters keep popping up in the investigation, and Mr. Lyle seamlessly works them into the story. The touches of humor throughout and banter between the characters is very refreshing. This series just keeps getting better and better. Although this is a series, RIGGED can be read as a stand-alone. But you should really read the first three books and enjoy those adventures too!
Learn more about Rigged
SUMMARY
Love triangle—motive for double murder?
First loves are never forgotten. Ever. Certainly not for Tommy "Pancake" Jeffers. His first-kiss, sixth-grade love, Emily, who he has not seen since grammar school, is sliding toward divorce in the artsy Gulf Coast town of Fairhope, Alabama. Longly Investigations has been charged with looking into the finances involved. When Emily doesn't appear for their nervously anticipated meeting, Pancake's radar goes on high alert. Her body, along with that of Jason––one of two guys she has been dating––is found murdered, execution-style, Pancake calls in Jake, Nicole, and Ray.
Who would have done this? Could it be the soon-to-be ex, who has an ironclad alibi; the other guy Emily was seeing––jealousy being a motive for harm; or do the drugs found in Jason's pocket indicate a drug-related hit? That world yields a host of suspects. As they peel back the layers of this idyllic community, dark secrets come to light and convoluted motives and methods of murder are revealed.
---
What do you think about this review?
Comments
No comments posted.

Registered users may leave comments.
Log in or register now!