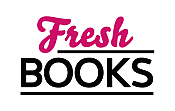 Steamy August books...great for ending the summer
Mary Burton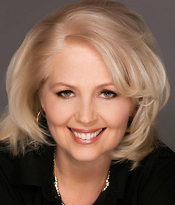 Blogging at Fresh Fiction
Mary Burton | The Setting As A Character
December 30, 2012
I've often said that a story's setting is a character unto itself. When I first imagined my latest romantic suspense series for Kensington Read More...
Mary Burton | Two Books - Two Months - Two Killers
January 7, 2011
Music is one of the keys I use to unlock the heart of a character. I don't listen to music when I write, but Read More...
Pseudonym: Mary Ellen Taylor.

New York Times and USA Today bestselling author Mary Burton is the author of twenty-two published novels and four novellas. Among her best known works are You're Not Safe, No Escape, The SeventhVictim, Before She Dies, Merciless, Senseless, Dying Scream, Dead Ringer and I'm Watching You. Her passion for accuracy in her stories has taken her to forensic seminars, the firing range and, as a student, to the Writers Police Academy in Jamesburg, North Carolina, the Richmond FBI's Citizen's Police Academy and Sisters-in-Crime's Forensic University.
Mary is also well-known for her trade paperback original novels written as Mary Ellen Taylor, the Old Town Alexandria-set THE UNION STREET BAKERY, SWEET EXPECTATIONS and the upcoming AT THE CORNER OF KING STREET (May 2015).
Interviews for Mary Burton
A Q&A With Mary Burton, Bestselling Author of
THE SEVENTH VICTIM
The Seventh Victim
December 20, 2012
Mother, Baker, Wife, Yoga Enthusiast, And Killing Machine--Mary Burton
Before She Dies
March 23, 2012
Books:
I\'ll Never Let You Go, November 2015
Paperback
Be Afraid, May 2015
Paperback
Cover Your Eyes, November 2014
Paperback
Our First Christmas, October 2014
Paperback
No Escape, November 2013
Texas Rangers #2
Mass Market Paperback
The Seventh Victim, February 2013
Texas Rangers #1
Paperback
The Unexpected Wife, April 2012
Paperback
The Lightkeeper's Woman, April 2012
Paperback
Before She Dies, February 2012
Paperback
Heart of the Storm, February 2012
Paperback
Merciless, February 2011
Mass Market Paperback
Senseless, January 2011
Mass Market Paperback
The Tracker, December 2010
Montana Mavericks
Paperback
Dying Scream, December 2009
Paperback
Silver Bells, November 2008
Paperback
Dead Ringer, November 2008
Paperback
Cold Case Cop, January 2008
Paperback
I'm Watching You, December 2007
Paperback
Wise Moves, July 2006
Paperback
The Arsonist, March 2006
Paperback
A Season Of The Heart, October 2005
Mass Market Paperback
In Dark Waters, July 2005
Paperback