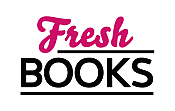 October's crisp autumn nights are perfect for reading
Mary Burton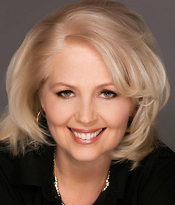 Blogging at Fresh Fiction
Mary Burton | The Setting As A Character
December 30, 2012
I've often said that a story's setting is a character unto itself. When I first imagined my latest romantic suspense series for Kensington Read More...
Mary Burton | Two Books - Two Months - Two Killers
January 7, 2011
Music is one of the keys I use to unlock the heart of a character. I don't listen to music when I write, but Read More...
Pseudonym: Mary Ellen Taylor.

New York Times and USA Today bestselling novelist Mary Burton enjoys hunting down serial killers. She's intrigued by the way their minds work and, even more so, by the people and procedures of real-life law enforcement . The author of eighteen novels including her new thriller, THE SEVENTH VICTIM, her work has been compared to that of Steig Larson, Lisa Gardner and Lisa Jackson. Her highly praised novels include Before She Dies, Senseless, Merciless, Dying Scream, Dead Ringer and I'm Watching You. Publishers Weekly has praised her latest book, saying Burton "delivers action-packed tension... [a] compelling romantic thriller."
Mary's interest in law enforcement preceded her writing career. She finds it difficult to explain why detailed forensics and the nuts and bolts of police investigations are fascinating to her. However, she knows that her curiosity was first piqued by the string of serial killings that took place over the course of twenty years in her home state of Virginia. She wondered how investigators stayed motivated, and how they were able to continue to be focused day after day despite the tedium of detailed investigation and breaks in their cases being few and far between.
"It may not have been noticed as such by the nation," she says, "but there was a nightmarish undercurrent to daily life for those of us who were here during the Southside Strangler, the Hampton Roads and the D.C. Sniper killing sprees." Interested in efforts to capture the murderers, from minutiae to headline making evidence, she paid close attention to the cases as they unfolded. Today, she says the horror of the three killers claiming twenty-six victims still resonates with her.
As to why she and so many readers enjoy mystery and suspense fiction, Mary believes "the intellectual appeal of police procedures and forensics, and the untangling of the mystery call out to readers. But I also think the genre provides a way to confront frightening situations and emotions. Readers are in control. They can put down the story at any time. They can appreciate and try to understand motives and emotions, experience the passion of those in pursuit, and touch as much or as little of the fear as they choose. Since they know the atrocities aren't real they may even have some empathy for the killer. And they know that justice—so often elusive—will be served."
Mary's interest in the procedures and psychology behind the capture and conviction of felons has led to eye-opening interviews with law enforcement, forensic seminars and the firing range. She is a graduate of the Henrico County Citizens Police Academy and the Richmond FBI Citizen's Academy, and has attended Sisters in Crime's Forensic University program and the Writers Police Academy in Jamestown, North Carolina, where the focus was on undercover work, autopsies, and the theories behind why people kill.
While all of this research satisfies her and readers' need for realism, Mary doesn't focus on mechanics as she begins a new novel. To start a story she needs answers to three questions about her killers: why do they kill?, what demons drive them?, and how do they choose their victims? She says the answers are critical to her plots, just as they would be to detectives solving a murder.
A Richmond native whose family's roots run as deep as the nation's, Mary still lives there. She graduated from Virginia's Hollins University and began a career in marketing. Eventually, she decided the stories buzzing around her brain really did deserve her attention. She took up the gauntlet, left her job and wrote her first novel. That first manuscript, a historical romance, was published in 2000.
The world of multiple murderers seems like a far cry from that book, a western set in 1876 Colorado, and it is. Mary, though, sees a connecting thread, noting that its protagonist fled a rapist to escape to a new life. "Human frailty and evil serve fiction writers well," she says, "and even in my first novel violence, though it takes place off the page, plays into motivation. Before I began writing thrillers, much of my work in some way touched upon the power of violence and how it changes people's lives."
Developing and maintaining a story arc about a romantic relationship within a plot structured around the hunt for a killer may seem daunting, but Mary enjoys the challenge. She says, "life goes on despite us and it's important to me to show the resilience of human beings, who somehow, someway find hope even under drastic circumstances, who continue to believe that good can conquer evil, and who still can't help falling in love."
Mary wrote eleven more romance novels and three novellas before embracing the dark world of suspense. She even managed to bring danger to her novella Christmas Past, which appears in the New York Times bestselling holiday anthology Silver Bells. Prior to that, her story, Snow Maiden, was featured in the USA Today bestselling collection A Hero's Kiss.
An avid baker and an accomplished cook, Mary volunteered as a kitchen assistant at a culinary school to hone her skills. She's discovered that the creativity of baking entwines with her professional routine in unanticipated ways. She finds baking to be soothing, the kitchen the place she can turn when her writing hits a rough spot or she needs distance from her work. Once there, she's working out dialogue, untangling plot lines and figuring out how to outsmart killers before the oven has a chance to preheat.
Mary writes full time and, when not killing people, researching or baking, she practices yoga, enjoys her family and her miniature dachshunds, and takes courses toward her Baking & Pastry Arts Certificate at the University of Richmond's Culinary Arts Program. She has just completed her next novel, NO ESCAPE, which will be published in November 2013.
Interviews for Mary Burton
A Q&A With Mary Burton, Bestselling Author of
THE SEVENTH VICTIM
The Seventh Victim
December 20, 2012
Mother, Baker, Wife, Yoga Enthusiast, And Killing Machine--Mary Burton
Before She Dies
March 23, 2012
Books:
Cover Your Eyes, November 2014
Paperback
Our First Christmas, October 2014
Paperback
No Escape, November 2013
Texas Rangers #2
Mass Market Paperback
The Seventh Victim, February 2013
Texas Rangers #1
Paperback
The Lightkeeper's Woman, April 2012
Paperback
The Unexpected Wife, April 2012
Paperback
Heart of the Storm, February 2012
Paperback
Before She Dies, February 2012
Paperback
Merciless, February 2011
Mass Market Paperback
Senseless, January 2011
Mass Market Paperback
The Tracker, December 2010
Montana Mavericks
Paperback
Dying Scream, December 2009
Paperback
Dead Ringer, November 2008
Paperback
Silver Bells, November 2008
Paperback
Cold Case Cop, January 2008
Paperback
I'm Watching You, December 2007
Paperback
Wise Moves, July 2006
Paperback
The Arsonist, March 2006
Paperback
A Season Of The Heart, October 2005
Mass Market Paperback
In Dark Waters, July 2005
Paperback