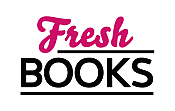 New Year, New Books to love in January
Mary Burton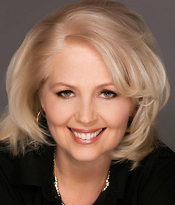 Blogging at Fresh Fiction
Mary Burton | Top 5 Skills Needed to Catch a Killer
September 20, 2017
What can make you great can often be said to also be among your greatest flaws. And that is certainly true for many of those Read More...
Mary Burton | Exclusive Excerpt: THE HANGMAN by Mary Burton
April 25, 2017
Novak nudged her shoulder. "Outside. Now." Without a word, Julia left the crime scene behind, needing to breathe in fresh air Read More...
Author/Reader Match with Mary Burton
November 15, 2016
Writes: Contemporary romantic suspense merges my love of both the romance and the suspense/thriller genre. RS enables me to present protagonists pursuing Read More...
Mary Burton | Read an Exclusive Excerpt from I'LL NEVER LET YOU GO
October 27, 2015
About I'LL NEVER LET YOU GO LOVE HURTS He Read More...
Mary Burton | The Setting As A Character
December 30, 2012
I've often said that a story's setting is a character unto itself. When I first imagined my latest romantic suspense series for Kensington Read More...
Mary Burton | Two Books - Two Months - Two Killers
January 7, 2011
Music is one of the keys I use to unlock the heart of a character. I don't listen to music when I write, but Read More...
Pseudonym: Mary Ellen Taylor.

Mary Burton loves writing suspense, researching forensic and law enforcement procedure, baking, books, and tiny dachshunds. Not necessarily in that order.
She also enjoys hunting down serial killers, which she does in her New York Times and USA Today bestselling novels of suspense and romance. She's tracked them down in stories set in her hometown of Richmond, Alexandria, Austin and Nashville that have been praised by readers and reviewers. Her work has been compared to that of James Patterson*, Lisa Gardner** and Lisa Jackson***.
Research is a favorite part of Mary's work day. She never tires of learning more about police work, evidence collection and analysis, and doesn't hesitate to take a hands-on approach, whether it means interviews with those working in the field, forensic seminars or lessons at the firing range.
A Richmond native, Mary has lived there for most of her life. She is a graduate of Virginia's Hollins University and worked in marketing before she began writing full time. Her first book was published in 2000 and now she's the author of thirty-one novels and five novellas, including her contemporary women's fiction written as Mary Ellen Taylor.
Her new book, The Dollmaker is the second of her The Forgotten Files novels, which began with The Shark. The third, The Hangman, will be published in early May 2017. Her recent bestsellers, the popular Morgan Family novels Vulnerable, I'll Never Let You Go, Be Afraid and Cover Your Eyes, feature Nashville's preeminent law enforcement family.
When not traveling for research or visiting with readers at bookstores, book festivals and conferences, Mary is very much a homebody. She and her husband spend time alternately enjoying and lamenting their newly empty nest and spoiling their four legged babies Buddy, Bella and Tiki.
*Fresh Fiction
**Library Journal
***Library Journal
Interviews for Mary Burton
A Q&A With Mary Burton, Bestselling Author of
THE SEVENTH VICTIM
The Seventh Victim
December 20, 2012
Mother, Baker, Wife, Yoga Enthusiast, And Killing Machine--Mary Burton
Before She Dies
March 23, 2012
Series
Men of the Texas Rangers | Morgans of Nashville | Forgotten Files
Books:
Dying Scream, June 2018
Mass Market Paperback (reprint)
The Seventh Victim, February 2018
Texas Rangers #1
Mass Market Paperback (reprint)
Silver Bells, December 2017
Mass Market Paperback (reprint)
Merciless, October 2017
Mass Market Paperback (reprint)
The Last Move, September 2017
Trade Size
The Hangman, May 2017
Paperback
I'm Watching You, May 2017
Mass Market Paperback (reprint)
The Dollmaker, November 2016
Forgotten Files #2
Paperback
The Shark, June 2016
Forgotten Files #1
Paperback
Vulnerable, April 2016
Paperback
I'll Never Let You Go, November 2015
Morgans of Nashville #3
Paperback
Be Afraid, May 2015
Paperback
Cover Your Eyes, November 2014
Paperback
Our First Christmas, October 2014
Paperback
No Escape, November 2013
Texas Rangers #2
Mass Market Paperback
The Seventh Victim, February 2013
Texas Rangers #1
Paperback
The Unexpected Wife, April 2012
Paperback
The Lightkeeper's Woman, April 2012
Paperback
Before She Dies, February 2012
Paperback
Heart of the Storm, February 2012
Paperback
Merciless, February 2011
Mass Market Paperback
Senseless, January 2011
Mass Market Paperback
The Tracker, December 2010
Montana Mavericks
Paperback
Dying Scream, December 2009
Paperback
Silver Bells, November 2008
Paperback
Dead Ringer, November 2008
Paperback
Cold Case Cop, January 2008
Paperback
I'm Watching You, December 2007
Paperback
Wise Moves, July 2006
Paperback
The Arsonist, March 2006
Paperback
A Season Of The Heart, October 2005
Mass Market Paperback
In Dark Waters, July 2005
Paperback