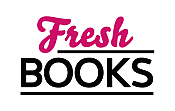 Steamy August books...great for ending the summer
Heather Long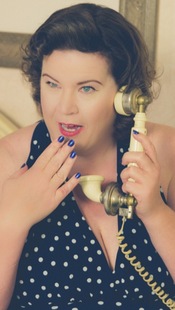 Blogging at Fresh Fiction
Heather Long | What Happens in Vegas...
March 2, 2013
The catch phrase for Las Vegas is so well known you can find it in most television series or films about the fabled Sin City Read More...
Heather Long | Shelf Wars: Science Fiction and Fantasy Strike Back
September 9, 2009
My husband and I share similar tastes in books. Granted, he likes some authors that I just can't get into and vice versa. But Read More...
Heather Long is a freelance writer turned author who enjoyed a gypsy lifestyle as a child. Her grandmother used to read her Harlequin romance novels as a child including those by Penny Jordan, Nora Roberts and more.
She began reading fantasy in the sixth grade and by mid-high school she was blending fantasy, romance and mystery together in what she wanted to write. Her first novel flirts with past loves by exploring historical romance. Heather currently lives in Texas with her husband of ten years, daughter, 4 dogs and 4 cats.
Books:
Romancing The Wolf, July 2015
e-Book
Untamed Wolf, May 2015
Wolves of Willow Bend #6
e-Book
Lust Actually, April 2015
Tempting Signs #1
e-Book
Bayou Wolf, April 2015
Wolves of Willow Bend #5
e-Book
Rogue Wolf, March 2015
Wolves of Willow Bend #4
e-Book
Under a Wolf Moon, February 2015
e-Book
What a Wolf Wants, January 2015
(Black Hills Wolves #2
e-Book
Wolf at Law, December 2014
Wolves of Willow Bend prequel
e-Book
Forbidden Rescue, November 2014
The Watchers #1
e-Book
Wolf Claim, October 2014
Wolves of Willow Bend
e-Book
Caged Wolf, September 2014
Wolves of Willow Bend #2
Paperback
Mischief, Mongrels and Mayhem, September 2014
e-Book
Wolf Bite, August 2014
Wolves of Willow Bend #1
e-Book
Dark Fates, August 2014
e-Book
Behind the Curtain, July 2014
Soulgirls #5
e-Book
 Playing Against Type, March 2014
Soul Girls #4
e-Book
Haunt Me, January 2014
e-Book
Waiting in the Wings, November 2013
Soulgirls #3
e-Book
Taking the Stage, August 2013
Soul Girls #2
e-Book
Raising Kane, August 2013
e-Book
Marine With Benefits, July 2013
e-Book
Marine Ever After, June 2013
Paperback
Marine in the Wind, June 2013
e-Book
Plan Witch from Out of Town, May 2013
Chance Monroe #2
e-Book
A Fistful of Dreams, April 2013
Fevered Hearts #4
Hardcover
Into the Spotlight, March 2013
e-Book
A Marine and a Gentleman, February 2013
e-Book
Combat Barbie, February 2013
e-Book
No Regrets, No Surrender, January 2013
Paperback
Whiskey Tango Foxtrot, January 2013
e-Book
The Two and the Proud, January 2013
e-Book
Earth Witches Aren't Easy, January 2013
Chance Monroe #1
e-Book
The Marine Cowboy, December 2012
e-Book
Hels's Gauntlet, September 2012
Forbidden Legacy #3
Paperback
Yesterday's Heroes, September 2012
A Boomers Novel
e-Book
Micah & Mrs. Miller, September 2012
Fevered Hearts #3
e-Book
Jacob's Trial, September 2012
Forbidden Legacy #2
Paperback
Proud To Serve Her, July 2012
Always A Marine #4
e-Book
Taming of the Thief, July 2012
The Fortunate Buddha #2
e-Book
Her Marine, July 2012
e-Book
Tell it to the Marine, June 2012
1 Night Stand
e-Book
Cassandra's Dilemma, June 2012
Forbidden Legacy #1
Paperback
Once Her Man, Always Her Man, April 2012
1 Night Stand
e-Book
The Love Thieves, April 2012
The Fortunate Buddha #1
e-Book
Retreat Hell! She just got here, April 2012
1 Night Stand
e-Book
Brave are the Lonely, March 2012
Fevered Hearts # 2
e-Book
Cassandra's Dilemma, March 2012
Forbidden Legacy #1
e-Book
Marshal of Hel Dorado, October 2011
Fevered Hearts #1
e-Book
Spells, Slots and Sirens, July 2011
Stories of the Arcana Royale
e-Book
Seismic Evil, February 2011
Evil Series #2
e-Book
Seven Souls a Leaping, January 2011
e-Book
Prime Evil, December 2009
e-Book
Remembering Ashby, April 2009
e-Book