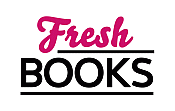 May Blossoms (books) for reading!
Reviews
1 - 20 of 338 ( prev | next )
Do Clockworks Dream of Gear-Toothed Sheep?
by E. P. Isaacs
"A whimsical journey with a clockwork doll"
Posted November 18, 2015

DO CLOCKWORKS DREAM OF GEAR-TOOTHED SHEEP is not only a lovely work for middle-school and YA readers, it is an excellent novel for those who've wiled away hours in literature classrooms, or English majors. It has so many wonderful allusions to childhood tales, canonical literature, and folktales Read more...



Affliction
by Laurell K. Hamilton
"Action, Drama, Adventure, Character Development: even a more mature Anita Blake reigns supreme"
Posted July 22, 2013

Touted by Twitter fans as "the best work since OBSIDIAN BUTTERFLY" and "my new favorite of the series," AFFLICTION pulls Anita Blake back into the thick of the type of police investigation old-school readers love, retains the smexy edge for which Laurell K. Hamilton has become known, and continues Read more...



Call of the Jersey Devil
by Aurelio Voltaire
"Funny, heartwarming, gruesome, gory, hysterical: pick an adjective, and this book's got it!"
Posted June 10, 2013

CALL OF THE JERSEY DEVIL is going to appeal to a wide range of potential audience members; it may just as easily horrify or disgust the same number, and that is part of its appeal. The genre defies description. The book is promoted as a Horror Parody, but it is Read more...



Frost Burned
by Patricia Briggs
"The characters and events in this world just keep getting better and better!"
Posted February 23, 2013

One would think, by this many books in the series, Patricia Briggs might be getting tired, or her characters would run out of steam. However, that just can't be said for the Mercy Thompson novels: the characters become more nuanced, the excitement is fast-paced, and Briggs Read more...



Wicked Road To Hell
by Juliana Stone
"A great start to a new series!"
Posted August 12, 2012

Although WICKED ROAD TO HELL is a romance, it is also an adventure with all sorts of paranormal characters. With double-dealing and conflicting commands, figuring out whom to trust becomes paramount. Declan O'Hara used to trust Ana DeLacrux, not just with his life, but with his heart. However Read more...



Once Burned
by Jeaniene Frost
"If you're going to connect with the vampires, it might as well be with the most famous vampire!"
Posted August 8, 2012

Leila has had tragedy in her past, and many of her current decisions have the sole purpose of escaping future tragedy. However, to do that, Leila has had to escape normal social interaction and stay out of the figurative spotlight by remaining in a literal one: an Olympic-quality gymnast Read more...



Diary of a Vampire Stripper
by Cinsearae S.
"It's everything you hope it will be: funny, romantic, snarky, and a great read!"
Posted August 8, 2012

Note: do not read the back of this book or any descriptions; just buy it, read it, and enjoy it. I give this warning because I found that the back of the book referenced situations in the novel that didn't happen until much later in the work, so those Read more...



All Things Wicked
by Karina Cooper
"Can love overcome betrayal even in the midst of secrets?"
Posted August 6, 2012

Juliet Carpenter has been searching for Caleb Leigh to find answers. She wants to know about his betrayal of her coven, her family, and their destruction. Meanwhile, Caleb simultaneously tries to fight his love and lust for Juliet while wanting to flee from her sight. However, he made a promise Read more...



The Siren
by Tiffany Reisz
"Sexy, fascinating, intricate---a detailed story with excellent writing!"
Posted August 5, 2012

The only reason Tiffany Reisz's THE SIREN might get any comparisons to a best-selling trilogy about a naive girl's introduction to the world of BDSM is because of the elements of BDSM within the work. Otherwise, the two couldn't be more different: THE SIREN's protagonist Read more...



Accidentally Dead, Again
by Dakota Cassidy
"Like everything Dakota Cassidy has ever published: hysterical, unique, clever, and delightful!"
Posted August 3, 2012

Do yourself a favor and go buy everything that Dakota Cassidy has ever written. The Accidental series depicts people accidentally falling into the paranormal world and their hilarious misadventures and romances. In ACCIDENTALLY DEAD, AGAIN, the ladies at Out in the Open Paranormal Support (OOPS) have had a Read more...



Fever
by Joan Swan
"Constantly changing, FEVER is so much more than just adventure or just passion."
Posted August 3, 2012

Teague Creek has one goal: to reunite with his daughter. However, imprisoned at San Quentin makes that goal a bit of an impossibility. A former firefighter and paramedic, he has to align with a repugnant partner to get free, but he's got the perfect bargaining chip: his former brother Read more...



Deadly Descendant
by Jenna Black
"Twists and turns combined with great world-building---stellar Jenna Black!"
Posted August 3, 2012

Nikki Glass is still reeling from her transition from being a descendant of the goddess Artemis to being a Liberi,an immortal with skills and powers connected to Artemis. The Liberi can only be killed by someone with a person with a drop of divine blood, their descendants, so many Read more...



Immortally Yours
by Angie Fox
"In a war between old and new gods, one mortal doctor is a resistant heroine."
Posted August 3, 2012

Dr. Petra Robichaud was recruited, forever, by the gods into a MASH unit. Recruitment in this war isn't exactly voluntary: if you've got the skills, you go to serve. However, not only is Petra a great doctor, she has another skill she tries to keep under the radar Read more...



Darkness Undone
by Jessa Slade
"Good vs evil takes a new twist when some of the good guys are actually possessed"
Posted August 2, 2012

DARKNESS UNDONE is a fantastic book in a fantastic series. Part of the Marked Souls' series, DARKNESS UNDONE not only does a fantastic job with concise exposition, it also grabs you and will not let you go until it is finished. The world creation is amazing, with repentant demons possessing Read more...



Insatiable
by Opal Carew
"Dumped at the altar! What's a girl to do but go on a romantic honeymoon with the best man?"
Posted August 2, 2012

Despite a heart-breaking revelation minutes before her wedding, Crystal is set to marry Brent, her fiance. However, Brent makes her decision for her, as he leaves her at the altar due to a misunderstanding about her feelings for his best friend. But was it really a misunderstanding? Instead of Read more...



Heart Of Darkness
by Lauren Dane
"Excellent start to a new series: intrigue, humor, and romance"
Posted August 2, 2012

Meriel Owen knows she does things a little differently than her mom, the current leader of the most powerful clan of witches in the country, and she's okay with that. In fact, she's more than okay with that because she thinks when she takes over, interacting with different Read more...



Irresistible
by Rachel Kramer Bussel
"Scorching short stories about long-time couples in a variety of situations"
Posted August 2, 2012

There is so much that can go wrong in a book of erotica. The stories can be either mind-numbingly repetitive or so "out there" that few readers can relate, even in fantasy. The word choice can be excessively crude or such purple prose that it inspires laughter more than Read more...



Untamed
by Sara Humphreys
"They met in dreams, but can they love in reality?"
Posted August 1, 2012

William Fleury uses his attorney-wear and attitude like armor. It successfully deflects interest from others, and he likes that just fine. Well, he liked it until he followed his mate in the dream world and had her run from him. Therefore, he makes it his mission to get to Read more...



Night After Night
by Kathy Lyons
"Steamy dreams lead to a sizzling reality, as well as a mystery hidden in the mind..."
Posted August 1, 2012

Christy Baker and Lt. Jason White are surprised, to say the least, to run into each other right after having a steamy dream featuring the other. However, both want to see where their attraction might lead, even if they are reluctant to bring up the shared dream. They quickly realize Read more...



Darkness Becomes Her
by Jaime Rush
"Can a man mired in his own guilt and a woman on the run save themselves and each other?"
Posted August 1, 2012

After seeing her mother die before her eyes and her father and uncle engaged in a magic battle, Jessie has been shuttled from place to place, first as a child and now as an adult. She tries to make no ties, but affects everyone she touches. She keeps almost everything Read more...



Vicky Gilpin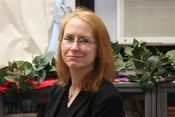 Dr. Vicky Gilpin teaches Composition, Literature, and other courses at Cerro Gordo High School, Millikin University, and Richland Community College. She recently took the course Vampires in Literature and Film through Harvard University Extension School and teaches an English 101 course with the theme of vampires. When she's not teaching, reading, writing, and taking courses, she spends time with her husband and their six animals.
Features & Posts
No posts found.
No comments posted.