"Steamy dreams lead to a sizzling reality, as well as a mystery hidden in the mind..."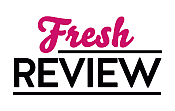 Reviewed by Vicky Gilpin
Posted August 1, 2012

Christy Baker and Lt. Jason White are surprised, to say the least, to run into each other right after having a steamy dream featuring the other. However, both want to see where their attraction might lead, even if they are reluctant to bring up the shared dream. They quickly realize they share more than dreams and attraction. Both have aspects of their past that taints their present. A kindergarten teacher, Christy wants to help Jason, but he isn't sure he needs her help, particularly if it places her in danger or goes against his beliefs or military guidelines. Jason wants to help Christy understand how great she is and to bolster her self-esteem, but she realizes her strength may be in turning away from Jason entirely. Neither can stay away from the other for long when it is in their power to stay near, but can they make their dreams turn into reality?
NIGHT AFTER NIGHT is far deeper than one might imagine a work whose premise is about shared erotic dreams might be. It's a cute work, but it also engages interesting and realistic subjects and themes without dampening the steamy elements or the sweet ones.
SUMMARY
He\'s the man of her X-rated dreams...
Schoolteacher Christy Baker has just had a naughty dream. A hot, intense and fantastically sexy dream. The next morning, however, Christy learns that the delish stranger in her hot little nighttime romp isn\'t some random guy -- he\'s her neighbor!
Lt. Jason White has been enjoying naughty dreams, too. In fact, they\'re the exact same ones. Somehow, he and Christy are having mind-bending hot sex while they sleep! But dreams are mirrors into the soul -- and Jason fears the mysterious bond he shares with a woman he hardly knows..no matter what the chemistry.
The only solution? To break the connection for good...by turning those haunting dreams into mind-blowing reality!
---
What do you think about this review?
Comments
No comments posted.

Registered users may leave comments.
Log in or register now!