"Good vs evil takes a new twist when some of the good guys are actually possessed"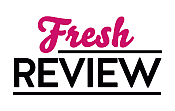 Reviewed by Vicky Gilpin
Posted August 2, 2012

DARKNESS UNDONE is a fantastic book in a fantastic series. Part of the Marked Souls' series, DARKNESS UNDONE not only does a fantastic job with concise exposition, it also grabs you and will not let you go until it is finished. The world creation is amazing, with repentant demons possessing people with fractured souls to make them talya in order to fight evil creatures, those possessed of unrepentant demons called djinni with their own mission, and a special bond between male talya and the very few females who exist.
Sidney Westerbrook has always wanted to be a Bookkeeper for the talya, revered because of their intense objectivity. He has trained himself to constantly be on the outside looking in and to deny all emotions. Well, he thought he had until he came to Chicago to learn something about Chicago's unique issues and the bond between mated Talya in order to prove he was good enough to be the London Bookkeeper when his father dies. After being gently rebuffed by the Chicago leaders, Sidney takes to the street with feelings of frustration and irritation. Sidney lives after a devastating attack because of Alyce, a talya whose demon doesn't seem to fit snugly into her soul. She will make an excellent study subject because of her unique experiences.
Alyce has no interest in being scrutinized like a bug or kept outside of her experiences. She has been lonely too long. She may have secrets locked in her mind, but Sidney has secrets he doesn't even know he has. She is wary of having anything to do with the other talya, but Sidney is sure they can help, and he is hard to dissuade. However, he is having more and more difficulty remaining objective when it comes to Alyce, and those male talya can just keep their eyes off her, if they don't mind.
DARKNESS UNDONE is an excellent book. The world-crafting is superb, the characters are fantastic, and the multiple twists and turns of conflicts and challenges are amazing. I honestly kept trying to put it down to go to bed and couldn't do it. In fact, I picked it up with the plan of just reading the first page or two, but then I discovered I was still standing where I'd stopped to do that brief perusal, and that I was ninety pages in, so I might as well just sit down. The rest of the series looks great, and I plan to go grab them, but Alyce and Sidney were just wonderfully broken with such strength. Yes, it's a love story, but it is so much more than that: action, adventure, and amazing urban fantasy, as well.
SUMMARY
The war between good and evil has raged for millennia, and as a powerful new enemy ascends, the Marked Souls are pushed to the ragged edge…
Sidney Westerbrook has always studied darkness and damnation from a sensible distance. Now, to earn his place as a league Bookkeeper, he must discover why Chicago is such a battleground of soul-linked warriors. But the research becomes personal when he finds himself over his head and under attack — and at the mercy of a waif with demon-lit eyes and a deep yearning in her heart.
Alyce Carver has been alone longer than she can remember, battered by the living nightmares that haunt her city. Cornered by yet another gang of demons, she unwittingly joins forces with a handsome scholar who can salvage her past, and she in turn may be the key to his investigations. But she won't let him go until he shows her everything she's been missing.
What begins as an experiment in possession becomes a trial by desire so powerful it threatens both their lives, even as it binds their souls.
Excerpt
Chapter 1
To human senses, the Chicago night was dark and quiet—at least as dark and quiet as a big city could be. But Sidney Westerbrook knew, somewhere beyond the stark neon and the shouts with the flattened vowels that grated on his merely human eyes and ears, the streets seethed with demonic fury.
And after coming nearly four thousand miles, he wasn't getting the chance to experience any of it.
Sid stuffed his hands to the bottom of his trouser pockets, as if he might find a last kilojoule of warmth down there. His father had warned him London's fog had nothing on Chicago's wind.
Then again, his father had warned him of quite a lot, only some of which had seemed relevant. Sid hunched his shoulders, and his gusty sigh bounced off the upturned collar of his tweed jacket, fogging his spectacles.
Who would've guessed the Chicago talyan would be such contrary blighters? All his Bookkeeper studies had prepared him for the same old, same old: immortal, menacing warriors with preternatural fighting skills and tortured demon-possessed souls, et cetera. But these upstart Yanks—from one of the secondary leagues, no less—had blown apart the theories of generations of Bookkeepers before him. Yet despite their obvious need for objective guidance, they wouldn't give him, their emergency Bookkeeper, even the time of day.
No way in hell were they giving him their nights.
---
What do you think about this review?
Comments
No comments posted.

Registered users may leave comments.
Log in or register now!