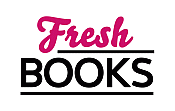 Hot Hot reads in August
Reviews
1 - 20 of 29 ( prev | next )
Her First Desire
by Cathy Maxwell
"A Fun Enemies-to-Lovers Tale!!"
Posted June 10, 2021


The second book n Cathy Maxwell's A Logical Man's Guide to Dangerous Women series, HER FIRST DESIRE tells the tale of Ned Read more...



The Scot Who Loved Me
by Gina Conkle
"A Gold Heist with a Touch of Romance!"
Posted June 6, 2021


Gina Conkle's THE SCOT WHO LOVED ME is the first in her series, Scottish Treasures, and tells the story of past lovers Anne Fletcher and Will MacDonald as they work together to steal Jacobite treasure that's in the hands of Read more...



Hero Wanted
by Betina Krahn
"An action filled tale of love and redemption!"
Posted March 9, 2021


HERO WANTED is the first in Betina Krahn's Reluctant Heroes series. It features Lauren Alcott, a headstrong young woman determined to make a difference, and Rafe Townsend, a seemingly snobbish man that only thinks of himself. Lauren and Rafe are Read more...



The Blue Stocking Duchess
by Julia Justiss
"An enjoyable historical romance with a strong heroine and hero who isn't a rake!"
Posted March 3, 2021


THE BLUESTOCKING DUCHESS is the first in Julia Justiss' new Heirs in Waiting series. It features Miss Jocelyn Sudderfield, who works at Edge Hall assisting her brother and father in translating ancient texts, and Mr. Alex Cheverton, the estate manager of Read more...



Her Banished Knight's Redemption
by Melissa Oliver
"A Medieval Road Trip Adventure!"
Posted February 4, 2021


Lady Isabel de Clancey met William Geraint on a night she was forced to leave her family and her life changed forever. She meets Will once again years later when he is sent to retrieve her and bring her back to her family. Along Read more...



A Duchess a Day
by Charis Michaels
"An intriguing and fun start to a new series!!"
Posted November 25, 2020


Lady Helena Lark has been trying to rid herself of an engagement to a duke for years so she can save her inheritance. Declan Shaw is a mercenary with nothing to lose that has been hired to make sure Helena finally makes it down Read more...



The Duke Effect
by Sophie Jordan
"Another solid title from Sophie Jordan!!"
Posted October 27, 2020


As the youngest Langley sister, Nora has decided she'd rather continue her botany work rather than ever marry. She has been writing to people as her father and doling out advice and treatments for years already and plans to keep up that Read more...



Tall, Duke, and Dangerous
by Megan Frampton
"An enjoyable Beauty and the Beast/Cinderella mashup!"
Posted October 27, 2020


Nash, the Duke of Malvern is completely against marrying because he doesn't want to turn out like his father. When his father dies and his grandmother compels him to marry, he reluctantly agrees. But it has to be to someone he could Read more...



A Good Duke Is Hard to Find
by Christina Britton
"A promising start to a new series!!"
Posted July 2, 2020


After being left at the altar for the third time, Lenora Hartley decides she must be cursed and escapes from London to the Isle of Synne before her father can force a new betrothal. On the island, Lenora meets Peter Ashford, next in line Read more...



Daring and the Duke
by Sarah MacLean
"The last Bareknuckle Bastard finally receives her HEA!!"
Posted June 22, 2020


Grace Condry has spent 20 years simultaneously hiding from, and pining for, Ewan, Duke of Marwick. He has returned to London—for her—and she plans to take her revenge. That revenge, however, requires Grace to spend time with Ewan. And that Read more...



Say Yes to the Duke
by Eloisa James
"The least wild Wilde gets her happily ever after!!"
Posted May 7, 2020


Miss Viola Astley is, for all intents and purposes, a Wilde, even if not by name. However, Viola has never FELT like her tall, outgoing step-siblings. Devin Elstan, Duke of Wynter, is determined to marry a real Wilde. . . until he meets Viola. Now Read more...



Nothing Compares to the Duke
by Christy Carlyle
"A friends-to-enemies-to-lovers tale that doesn't disappoint!!"
Posted May 7, 2020


Rhys Forester has just inherited a title he didn't want and isn't prepared for. He's even less prepared to find out he now needs an heiress to continue his previous carefree lifestyle. The first heiress he thinks of Read more...



How to Catch an Errant Earl
by Amy Rose Bennett
"A true rake is reformed by his bluestocking wife."
Posted April 10, 2020


Gabriel Holmes-Fitzgerald, the Earl of Langdale, is in a battle against a bitter relative to keep an old family secret hidden. This battle has sent him to the Continent where he meets Miss Arabella Jardine, a bluestocking that would rather read than be on a forced holiday with Read more...



First Comes Scandal
by Julia Quinn
"This title reminds me why I fell in love with Julia Quinn's writing!!"
Posted April 10, 2020


Georgie Bridgerton would like to be married...eventually and to a man of her choosing. Her choice is taken away, however, after a suitor abducts her for her dowry. Nicholas Rokesby has known the Bridgertons his entire life and has always considered Georgie to be a friend. He assumes Read more...



The Rakess
by Scarlett Peckham
"The reformed rake trope gets turned on its head."
Posted April 10, 2020


Seraphina Arden is a woman that does as she pleases regardless of what people think about her, regardless of the scandal it might cause. Adam Anderson is a quiet architect with two children and no desire for scandal of any kind in his life. Still, he finds himself drawn Read more...



The Virgin and the Rogue
by Sophie Jordan
"A steamy romance full of surprises!!"
Posted April 10, 2020


Charlotte Langley has always played it safe in her life and never does anything that might harm her reputation. Until the night her sister gives her a love potion and she encounters Kingston, the Duke of Warrington's stepbrother. Kingston has come to Warrington's estate to Read more...



The Earl Takes a Fancy
by Lorraine Heath
"A bookish heroine and a nobleman pretending to be a regular guy make for an enjoyable read!!"
Posted March 19, 2020


Fancy Trewlove has been pampered like a lady by her mother and siblings her entire life but knows due to her illegitimacy that she will not be accepted by the ton. Matthew Sommersby, Earl of Rosemont, wants a break from the women of society trying to win Read more...



Lord Holt Takes a Bride
by Vivienne Lorret
"A title so nice, I read it twice!!"
Posted March 19, 2020


Winnifred Humphries refuses to marry for anything but love. She certainly won't marry the man her parents have chosen for her. Asher Holt just wants to be free of his father's debts. When their worlds collide, they embark on a journey that just might lead Read more...



Chasing Cassandra
by Lisa Kleypas
"Lisa Kleypas at her absolute best!!"
Posted February 19, 2020


Tom Severin is a railway magnate who loves a challenge but grows bored soon after accomplishing his goal. His latest goal is winning over Cassandra Ravenel, a beautiful and quiet woman more interested in love than being a challenge.
I pre-ordered this title the day I Read more...



The Earl's Christmas Pearl
by Megan Frampton
"A quiet lady and sullen lord fall in love during the holidays!"
Posted November 7, 2019


Lady Pearl Howlett is the quiet, forgotten sister in a family of outgoing sisters. As the only one left in the household to manage their mother, Pearl longs to break free. She gets her chance when her scatterbrained mother leaves her in London by mistake. Owen, Earl of Llanover Read more...



Jessica Grogan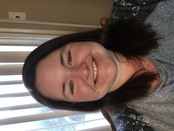 http://readerandthebeast.blogspot.com/?m=1
I have loved to read ever since I can remember. My tastes have changed throughout the years: from Dr. Seuss to R. L. Stine to Stephen King and Dean Koontz before discovering a love of romances while in college. I read contemporary and paranormal romances until buying an anthology featuring Sabrina Jeffries on a whim one day. I loved the historical setting and promptly read everything written by her. From that time on, historical romance has been my genre of choice. Beastly heroes and smart and sassy heroines are my absolute favorite!
Features & Posts
No comments posted.