"Brooding hero keeps the pages turning!"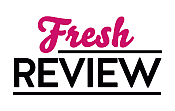 Reviewed by Jessica Grogan
Posted May 23, 2023

Julia London's THE VISCOUNT WHO VEXED ME is the third in her Royal Match series and features Harriet "Hattie" Woodchurch and recently minted Viscount Abbott, also Duke of Santiava, Mateo Vincente. While Mateo is fluent in speaking English, his written English needs some help. That comes in the form of Hattie as his secretary. As she reads and writes his correspondence for him, she slowly gets past his barriers and they begin to fall in love.
I really enjoyed reading this book. I am a sucker for quiet, brooding heroes and Mateo is definitely that for a large chunk of the book. Few things sadden me more in reading than the promise of such a hero only for him to immediately become incredibly chatty with the heroine as soon as he meets her. Thankfully, that does not happen here. Hattie has to put in the work to get Mateo out of his shell and it's delightful watching her do so.
Both main characters are very likable, with Hattie by far being the chattier of the two. She is also caring and independent, trying to make her way in the world in spite of her awful family (more on them in a moment). Mateo is a sweet man, berated by his father as a child until he learned to internalize his feelings. This causes much of his strife throughout the story as he still fears allowing anyone to know his true feelings despite his father being dead.
Hattie's family is so obnoxious and all she wants to do is be free of them. Her brothers are barely above feral, her mother is a hoarder, and her father charges her for rent. It's aggravating to read about them, but obviously, that's how they are meant to be.
I will say this novel is light on exciting plot and is mostly character development, but it is worth it, in the end, to see how much Mateo grows throughout.
THE VISCOUNT WHO VEXED ME is a delightful story featuring two people who must overcome their own insecurities to be together. While not plot-heavy, watching Hattie and Mateo learn to be themselves while falling in love keeps the pages turning.
SUMMARY
"An abundance of sharp wit and…romantic chemistry." —Booklist on Last Duke Standing

Daring. Darling. Determined.

Next to the Season's newest diamond, Harriet (Hattie) Woodchurch feels like a plain Jane. But that's of no consequence, since Hattie's plan for her future is to earn enough to live far, far away from her embarrassing family.

That is until Mateo Vincente, Duke of Santiava and newly minted Viscount Abbott, arrives in London. While the shy European's spoken English is impeccable, his writing is less fluent. The ton is eager to meet the handsome bachelor, and so many invitations flood in that Mateo needs a correspondence secretary.

With her perfect penmanship and way with words,Hattie is recommended, and the two bond over books and the ton's eligible ladies. But when Hattie's friend Flora becomes smitten with the viscount, things get complicated. Flora is tongue-tied in his presence. To help, Hattie feeds her information about Mateo's interests. Soon things turn around and Flora appears on track to become his duchess. Yet for Mateo, something's not quite right. Conversation with Flora isn't as scintillating as it is with Hattie…



---
What do you think about this review?
Comments
No comments posted.

Registered users may leave comments.
Log in or register now!