"Low Angst, Enjoyable Read!"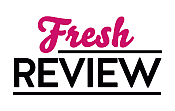 Reviewed by Jessica Grogan
Posted September 13, 2023

The third installment in Christy Carlyle's Love on Holiday series, DUKE SEEKS BRIDE tells the tale of Miss Evelyn Graves, personal secretary to the Countess of Waverly, and Alexander Pierpont, Duke of Rennick. Alex has invited the Countess to his home to garner her support for his budding horse farm. The Countess chooses to send Evelyn in her stead and Alex convinces her to help him ward off an uncle after his estate. In the meantime, the two begin to fall in love.
If there's a word to describe the tone of DUKE SEEKS BRIDE, it is definitely easygoing. There is very little angst and I was here for it as I wasn't in the mood for a fraught book. Alex and Evelyn have a very sweet meet-cute that set the tone for the rest of their story.
Once Evelyn arrives at Alex's home, they quickly acknowledge their attraction to each other while attempting not to act on it due to his need for money and her status as a working woman. From there, the main obstacle keeping them apart is the fact she is not an heiress. It made the story move a little slower at times without an outside source keeping them from each other.
Despite this, I enjoyed both Evelyn and Alex. It was refreshing to read about a heroine with a job rather than yet another heiress, even if she does end up with a duke. I love that she is so intelligent and practical, too. For his part, Alex is very sweet and just wants to take care of everyone in his life. He is devoted to his family and to his pursuit of the continuation of his horse venture. It is easy to root for them to be together.
If you're looking for a sweet, low-angst read, DUKE SEEKS BRIDE is the book for you. The characters are likable and the stakes are relatively low. Definitely can't wait for the next from Christy Carlyle!
SUMMARY
In the swoon-worthy finale of her Love on Holiday series, Christy Carlyle takes readers to the breathtaking coast of Ireland where a pretty, young countess's secretary agrees to impersonate her mistress to help a duke appease his fortune-hunting family...until he falls for her instead.
"Simply delightful!" —Julia Quinn
Miss Evelyn Graves has never had a holiday. She is much too busy as the personal secretary to the Countess of Waverly. But the Duke of Ballymore Castle in Connemara, Ireland, has invited the countess to visit—and as the countess cannot travel, she has insisted Evelyn go in her stead. Except when Evie arrives, everyone mistakes her for the countess—and it's clear the family who owns crumbling Ballymore were hoping to match the widowed countess with Alexander Pierpont, Duke of Rennick. Though Alex knows the truth of Evie's identity, he has an unusual request. He'll happily show her hospitality if she'll agree to let others think she's the countess during her visit.
There's just one problem: as time runs out on their arrangement and Alex increasingly fears he must in fact marry an heiress to save his family's fortunes, he finds that his heart now belongs to Miss Evie Graves…and he can't bring himself to let her go.
---
What do you think about this review?
Comments
No comments posted.

Registered users may leave comments.
Log in or register now!