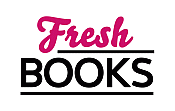 Fall into September books you'll love
"The Widow Rules series comes to an end..."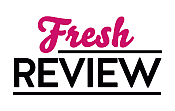 Reviewed by Jessica Grogan
Posted May 4, 2023

HOW TO BEST A MARQUESS is the third novel in Janna MacGregor's Widow Rules series and features Beth Howell and Julian Raleah, Marquess of Grayson. Beth is the third woman that was duped by deceased Lord Meriwether Vareck into thinking she was his actual and only wife before learning he had married two other women before her. Left desperate by a brother trying to marry her off, Beth turns to her former love interest, Grayson, to help her find the dowry once paid to Vareck so she may live independently.
This can be read as a stand-alone, although it does help to have read at least the first book, A DUKE IN TIME, to understand the issue of Beth's marriage. Beth and Grayson are also teased in the previous books.
I generally enjoy Janna MacGregor's books, but this one is my least favorite of the series. Because these characters had been in the other books, I was expecting a bit more. Also, second-chance is a trope that has high emotional stakes, with the constant internal monologuing about what might've been. Because Beth and Grayson were once engaged, HOW TO BEST A MARQUESS does not fall into that trap. However, there is not a lot of tension between them and they almost immediately begin acting as if they're together again. It leaves the plot a lot of work to do.
Beth's constant "I'll never marry again" also grates on the nerves rather quickly, especially considering she was never technically married in the first place, due to learning her husband had two other wives. The way Beth's deceased husband's actions are laid out left me wishing he had been left the villain of the series. And Grayson was growly for all of two seconds with her before acting more like a besotted lover.
HOW TO BEST A MARQUESS wasn't the novel for me, but I still look forward to Janna MacGregor's next historical romance.
SUMMARY
Beth Howell needs to find her dowry, post haste. After her good-for-nothing first husband married her—and two other women, unbeknownst to them all—she's left financially ruined and relegated to living with her brother, who cares more for his horses than he does his blood relatives. If Beth fails to acquire her funds, her brother will force her to marry someone fifty years her senior and missing half his teeth. She'd prefer to avoid that dreadful fate. But her now-deceased husband, Meri, absconded with her money mere days after their illegitimate marriage. To find it, Beth will have to leave town and retrace Meri's steps if she's to take her future into her own hands.

Julian Raleah, Marquess of Grayson, cares not a whit for social norms and generally growls at anyone in his path. Grayson has had a heart of stone ever since his engagement to Beth Howell went down in flames—long before she married that cad, Meri, and sealed her own fate for good. But now she's on his doorstep, asking for use of his carriage and accompaniment on the hunt to find her lost dowry. Surely Grayson cannot go on the road with the woman who has occupied his thoughts for the past decade. Yet, knowing she needs him, how can he resist helping her this one last time? And maybe that's just enough time to change the ending to their over-too-soon love story.
---
What do you think about this review?
Comments
No comments posted.

Registered users may leave comments.
Log in or register now!