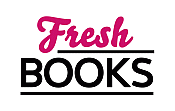 Summer reads begin in June!
Character Perspective Guest Post with Terri Osburn

May 30, 2017
Hi there! I'm Terri Osburn and today I'm excited to celebrate the release of THE LAST IN LOVE, the fifth and final installment in my Ardent Springs Series. This entire series has been about second chances, and Abigail "Abby" Williams deserves one more than most. After losing her husband to a roadside bomb, this Army widow has watched family and friends all find their happily ever afters. All while she's still mourning the husband, and future, that she lost.
Anyone who's had the experience will tell you that being a military wife is not for the weak, and Abby definitely learned that during her marriage. The constant worry. The long months alone, hoping he's safe and feeling guilty for wishing he didn't have to be so far away. The fear you can't ignore. Will this be the last time I see him alive? Will that dreaded knock on the door come today?
Unfortunately for Abby, that knock did come, and she's spent two years trying to get past it. Let's see how she's doing now.
Do you regret marrying a military man?
Of course not. I loved Kyle and I don't regret a moment that I had with him. He taught me about patience, duty, and honor. I wouldn't trade those years for anything.
News has it that you set your kitchen on fire. What happened?
That's an excellent question. All I did was put a cake in the over. Seems like a harmless enough thing, doesn't it? Next thing I knew, the smoke alarm was blaring and I grabbed my phone and ran out of the house. According to Justin, a faulty oven was to blame.
Who is Justin?
Oh, yes. *deep sigh* Justin Donovan is a former acquaintance and a local volunteer firefighter who responded to the call. (Author note: by former acquaintance she means a man five years her junior whom she once babysat. She doesn't like to mention that part.) Ahem. Justin was nice enough to be with me when the insurance rep came to look at the house. He knows much more about these things than I do, and it was nice to have someone there for support.
A younger man? Go, Abby.
There is no go, Abby. I'm 33 and he's 28. I was his babysitter, as Ms. Osburn had to bring up. I couldn't possibly date him. (Author note: He's all grown up. There's no reason she can't date him.)
But you do date him, don't you?
I do. I mean, technically, we're both adults. And we're working together to start a landscaping business. So it's a little business and pleasure.
Aren't you a nurse?
That's a touchy subject. I was a nurse, until the hospital was hit with budget cuts and I became disposable. It isn't as if I gave them more than ten years of my life or anything. I applied for other nursing jobs in the area, but for reasons beyond my control, could not find a position. It's fine. Now I'm trying something new. Something creative. That's what you do, right? You take a hit and get back up to fight another day.
Do you think it's smart to mix business and pleasure?
Maybe not for some, but this isn't an office situation and I'm not dating my boss. Justin and I are equals. I made sure of that when I agreed to take this crazy dive into something I know almost nothing about. And more importantly, I'm having fun. Not sure I can remember the last time I could say that. Also, have you seen the man? I'm only human over here.
So he's hot?
That's like saying, "So a buttercup is kind of yellow?"
We'll take that as a yes. Isn't it scary dating a firefighter? Especially after what happened with your husband?
I'll admit, I had my doubts. Especially when that factory mess happened. (Author note: you'll have to read the book to find out what happened at the factory.) But as a very wise woman pointed out, you love for better or worse. When the worse comes along, you don't walk away. Nothing is ever guaranteed so if you're lucky enough to find love, you hold on tight and deal with whatever comes.
So you love Justin?
These are very personal questions. Next, please.
Anything else you want to tell us about how you've overcome adversity?
That's a more reasonable question. The fact is, I haven't always handled my adversities in the best way possible. I went through it all—denial, anger, pity, and depression. And along the way, I hurt a few people closest to me. But in the end, I found my feet again. I found my voice, learned to let the past go, and moved on. Even when it looked like my second chance wasn't going to happen. That doesn't make me special. It makes me human. As I said before, you take a hit and get up to fight another day. Sometimes you drink a bottle of wine first, but once the room stops spinning and the hangover clears, you stand up and move forward.
My journey hasn't always been graceful, but I'm still here and I'm finally happy again. I'll take that any day.
***
About the Book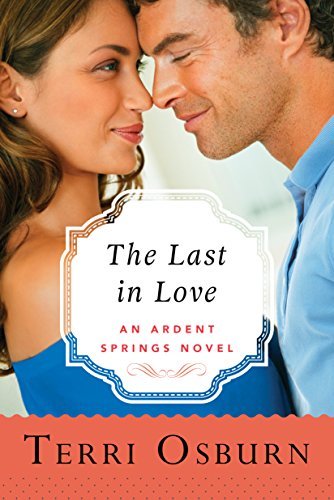 Abby Williams lost her husband—and the future she envisioned—to a roadside bomb in a foreign land, so a kitchen fire is no big deal. When the local firemen show up to put out the blaze, the army widow finds herself attracted to one hot volunteer firefighter…until she realizes it's Justin Donovan, a man five years her junior.
Justin has long carried a torch for Abby. But after she got married ten years ago, he put her out of his mind, left Ardent Springs for Chicago, and got a job as a real estate developer. Now he's back—for reasons he'd rather not share—and he wants to prove to Abby that age is nothing but a number. Will Abby's reluctance and Justin's secrets extinguish any attempts at romance? Or will the sparks between them ignite a second chance at love?
Romance Contemporary [Montlake Romance, On Sale: May 30, 2017, Paperback / e-Book, / ]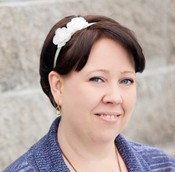 Terri Osburn started putting words on the page in 2007. Five years later, she was named a finalist in the Romance Writers of America Golden Heart contest for unpublished manuscripts. Shortly after, she signed with an agent and moved into publication, with her debut novel, Meant to Be, released from Montlake Romance in May 2013. Terri lives on the East Coast with one high schooler, three long-suffering tabbies, and a hyper Yorkiepoo with attachment issues. To learn more about Terri, check out her website at terriosburn.com.
Comments
No comments posted.

Registered users may leave comments.
Log in or register now!