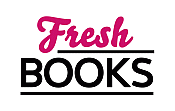 May Blossoms (books) for reading!
Anna Sugden | Sleep, Glorious Sleep!

May 7, 2014
My name is Anna Sugden and I need lots and lots of sleep! Eight hours is the absolute minimum; ten is better. I wish sometimes that I only needed four hours. Think of all the things you could get done with those extra four, even six hours in your day! I could write books in half the time. Read more books. Finish more craft projects. The list is endless. What's more, I wouldn't feel guilty for frittering away time on computer games or losing myself down a research rabbit hole or shopping for shoes!
But, I don't have that extra time. Instead, I find myself trying to sneak those additional minutes of snoozing!
It would be great too if I was good at naps, but I'm not. I love hearing about those people who can 'power nap' for ten or twenty minutes and be refreshed. Me ... I'd wake up groggy and (yes, you've guessed it) find away to get ten, twenty or even thirty more.
I also wish I was one of those people who wake up bright and breezy and raring to go (like Doc Cambridge). I'm a slow starter in the morning and like to ease myself into the day.
Of course, it helps that I love our bed! I've always wanted a sleigh bed with a high mattress and a handmade Amish quilt. As you can see in the picture - I got my wish. It's a lovely place to sleep. It's also a lovely place to read, with our two cats snuggled up close. In fact, with my trusty iPad, I can do lots of things from the comfort of our bed! The downside is that it's very tempting to slide down under the covers and sneak in an extra bit of shut-eye!
How about you? Do you need lots of sleep or are you one of the lucky ones who only needs a few hours? Are you a slow starter or a leap-out-of-bed-er? Can you/do you nap? Do you have a fabulous bed? If not, tell me about your dream bed?
Comments
3 comments posted.
Re: Anna Sugden | Sleep, Glorious Sleep!

Hi, Anna!!
Let me start of by saying that I am in love with your
bed!! At one time I would kill to have a bed like that, and
I always wanted to own an Amish quilt for my bed!!
Unfortunately, as you know, times have changed, and I'm
lucky to have a place to "hang my hat," as they say. lol
Because my bedroom is large, but filled with assorted
pieces of furniture, my dream bed is going to continue to be
just that. For now, I have to dream about getting a good
mattress to sleep on at night. The one we have now has seen
better days, and I sink on the spots that my husband has
worn in, after flipping it so many times. lol Hopefully
that will change before the end of the year.
As for sleep, I really don't require much. As a rule, I
can stay up until midnight, trying to get caught up on this
endless onslaught of e-mails, get to bed, then wake up
between 5 and 6, start the coffee somewhere around 7, and be
bright-eyed-and bushy-tailed, and have some of my chores
done, including being on the computer already, getting some
of my work done for the day!! As you know, my Husband and I
are Caretakers here, and we don't know what the day will
bring, so we have to be prepared for whatever happens in the
day. If the Landlord calls and needs us to do something, we
have to be ready at the drop of a hat to do it. I also have
my knitting class, and have to get my knitting in, and have
managed to get my reading in, along with other things, since
I've redone my daily schedule a little. There have been a
couple of days where I've been totally exhausted, and my
Husband has caught me on line, with my head plopped on the
computer, completely asleep!! These are my catnaps, which
have happened on occasion, but that's just when I'm
overworked. Even with my health problems, I try to keep a
sunny disposition, which on rainy or cold days is hard to
do, but somehow I manage. It's lovely to see you here
again, and
(Peggy Roberson 10:11am May 8, 2014)
Hi Peggy! With all you do, you make me exhausted! I wish for
you to have a bed as lovely as mine some day soon! You're a
special woman and you deserve the very best!
(Anna Sugden 7:14am May 9, 2014)
Oh I do love to sleep! these past few weeks my sleep has been disrupted as a side effect of medical treatments, and I find myself up at 3:30am, taking a nap in morning and in the afternoon, newspaper in hand. My bed is supremely comfy, with a lovely foam topper and - bliss! - an electric mattress pad, but I just can't stay asleep. It'll all be better in a few months! I love the window open, but those darn mockingbirds are singing 24 hours a day - they need a matchmaker, and fast. What a lovely bed, and lovelier quilt - your quiltmaker would so take pleasure in hearing your joy in her creation. Thank you for sharing!
(Beth Fuller 8:12pm May 10, 2014)
Registered users may leave comments.
Log in or register now!