1--What is the title of your latest release?
2--What's the "elevator pitch" for your new book?
A millennial Agatha Christie vs Evelyn Waugh satirical whodunnit police procedural.
3--How did you decide where your book was going to take place?
I lived in London, a city with some of the worst social inequality in the western world, for over a decade which made setting The Other Half there inevitable. The British class system is so starkly apparent in London compared to other parts of the country that I've lived in. Due to the built-up historical nature of the city, wealthy areas are patchworked next to poorer ones. You have council estates over the road from multi-million-pound town houses and even though these people are neighbors their paths barely ever cross.
4--Would you hang out with your protagonist in real life?
I would love to be friends with Caius, we could go to the farmers' market together. I think I could tolerate Nell in small doses; we could go to the theatre or something where we wouldn't actually have to talk to each other for too long.
5--What are three words that describe your protagonist?
Aspirational, charismatic and dogged
6--What's something you learned while writing this book?
That I need to set myself little goals to keep me motivated. For example: I can go and get a nice cup of tea and go for a walk round the park once I get to the end of editing a chapter.
7--Do you edit as you draft or wait until you are totally done?
I try to edit at the end but always fail to do so
8--What's your favorite foodie indulgence?
Traditional British puddings! Apple crumble, sticky toffee pudding, Eton mess, a nice tart lemon posset, anything you can smother in custard or double cream. Yum!
9--Describe your writing space/office!
I currently write in a very overcrowded corner of my dining room. I fully have the intention to carve more appropriately writerly space to work in but life keeps getting in the way.
10--Who is an author you admire?
James Baldwin.
11--Is there a book that changed your life?
I wasn't much of a reader until I read Harry Potter as a seven year old and I think Pride & Prejudice set me off on my path into being a particular sort of reader.
12--Tell us about when you got "the call." (when you found out your book was going to be published)/Or, for indie authors, when you decided to self-publish.
I was very calm about it all but then again my husband had to call my agent from the delivery room to say that I couldn't make the Zoom meeting with my UK publisher because I'd gone into labor.
13--What's your favorite genre to read?
I suppose I tend to read a bit more 'literary' fiction than other genres but I try not to stick to anyone. A good story is a good story after all and I think of genre as more of a tool to help market a book than the be all and end all.
14--What's your favorite movie?
Crikey. I have so many. Hot Fuzz, or Paddington 2, or maybe Legally Blonde.
15--What is your favorite season?
Autumn. The colors, the coziness, the implicit social permission to pump a cup of coffee with flavored syrup.
16--How do you like to celebrate your birthday?
I'm not much of a birthday person, but I do quite like going out for a long lunch. A nice glass of something bubbly and no washing up at the end of it all.
17--What's a recent tv show/movie/book/podcast you highly recommend?
Only Murders in The Building is my favorite recent crime series. It has just the right mix of comedy and social commentary stirred through it.
18--What's your favorite type of cuisine?
Indian. Naan is the best bread in the world. That is a hill worth dying on.
19--What do you do when you have free time?
I love a day trip to a museum or art gallery. The more niche the museum, the better. I'm basically just a huge nerd who loves gaining new facts.
20--What can readers expect from you next?
The return of DI Caius Beauchamp.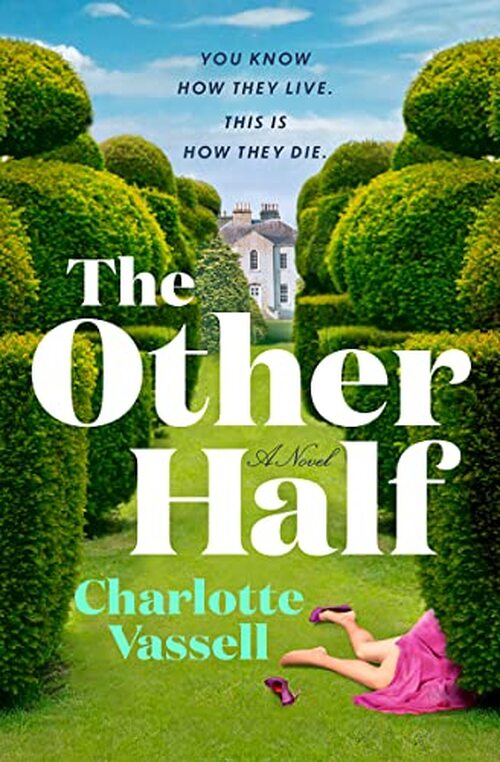 You know how they live. This is how they die...
Rupert's 30th birthday party is a black-tie dinner at the Kentish Town McDonald's—catered with cocaine and expensive champagne. The morning after, his girlfriend Clemmie is found murdered on Hampstead Heath, a single stiletto heel jutting from under a bush.
Who killed Clemmie? Was it the blithe, sociopathic boyfriend? His impossibly wealthy godmother? The gallery owner with whom Clemmie was having an affair? Or was it the result of something else entirely?
All the party-goers have alibis. Naturally. This investigation is going to be about aristocrats and Classics degrees, Instagram influencers and whose father knows who.
Or is it 'whom'? Detective Caius Beauchamp isn't sure. He's sharply dressed, smart, and thoroughly modern—he discovers Clemmie's body on his early morning jog. As he searches for the dark truth beneath the luxurious life of these London socialites, a wall of staggering wealth and privilege threatens to shut down his investigation before it's even begun. Can Caius peer through the tangled mess of connections in which the other half live—and die—before the case is wrenched from his hands? Bitingly funny, full of shocking twists, and all too familiar, The Other Half is a truly stunning debut.
Mystery Police Procedural | Mystery Cozy [Anchor, On Sale: November 21, 2023, Hardcover / e-Book, ISBN: 9780593685945 / eISBN: 9780593685952]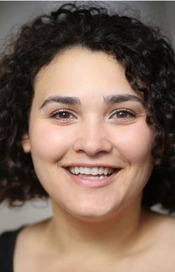 Charlotte studied History at the University of Liverpool and completed a Master's in Art History at the School of Oriental & African Studies before training as an actor at Drama Studio London. Other than treading the boards Charlotte has also worked in advertising, as a 'headhunter' and as a purveyor of silk top hats.
1 comment posted.