Instead of trying to find your perfect match in a dating app, we bring you the "Author-Reader Match" where we introduce you to authors you may fall in love with. It's our great pleasure to present Adriana Mather!
Writes:
Contemporary romantic comedy (drama-dy?) that is reminiscent of 90's era movies with big banter, big feelings, and a whole lotta heart! MOM COM is my adult debut and my biggest hope is that it gives you as much joy reading as it gave me writing it.
About:
If you like pina coladas and getting caught in the rain...Sorry, but I just cannot help myself! This opportunity is rife with silly joy (my fav!), something kids know as an inherent truth. If there's one thing I've learned as a parent it's that kids have wisdom adults don't—like e.e. Cummings poem says "children guessed, but only a few and down they forgot as up they grew." To children the world is an absolute wonder. I strive to bring that kind of warmth to the world and my writing.
I'm an actor, producer, and writer (also cat servant, pizza enthusiast, and lover of cozy socks). My very first scene in my very first film was with Danny Glover (total legend!) and I was supposed to cry. I was scared out of my mind! But the good kind of scared, the kind that told me I was on an adventure, one that would make me grow. Which is how I now feel as an author with each new book.
I'm looking for readers who love:
Moms as heroes
A pacey romance plot that will keep them up way too late! (I'm a can't-put-a-good-book-down kind of reader and I work my butt off to give others the same kinda fun!)
Pastries! You'll understand when you read my chapter titles (one of my personal favorites in MOM COM)
Second chance romances that include everyone around my MC in her small gossipy town
Best friends to enemies to lovers
Heartwarming family drama that will make you laugh, cry, and laugh again!
Love that is bigger and brighter than just burning romance on the page, love that includes cherishing oneself, love of being a good friend and person, and the love of understanding others. One of my dearest friend's once said that when she looks back at herself at 20 she can see that all she needed was a little grace and without it she never would have had the opportunity to become the loving person she is today. And I really can't think of a better way to sum up the heart of this story.
What to expect if we're compatible:
Fun, plain and simple. And so much heart…the kind that takes you by surprise, makes you feel seen, and moves you in a way you didn't expect.
Maddi DeLuca is coming home for the holidays with her nine-year-old son, only it's not the triumphant return she might have hoped for. She recently broke down on a reality TV baking show, letting the entire country know she feels like a colossal failure, and she can be certain her mother will remind her of all the ways she hasn't lived up to expectations over the years.
Ten years ago, all Maddi dreamed of was running her father's beloved bakery in their tiny coastal town of Haverberry Cove, Massachusetts. Her best friend, Wilder Buenaventura, had his own dream--a life with Maddi. And for one brilliant moment when they were seventeen, those dreams collided. They baked together. They loved each other insatiably. But like a fallen soufflé, their relationship imploded, taking their lifelong friendship with it.
If she had her way, Maddi would have stayed in California, hiding her head in its beautiful white sands. But at her mother's request, she has returned to her hometown to help deal with an urgent matter concerning her father's will and his nostalgia-filled bakery. What Maddi doesn't know is that this issue also mysteriously involves the one person she's spent forever trying to forget--Wilder. Now she finds herself forced to make an impossible decision: give up her father's bakery and her lifelong dream, or find a way to coexist with Wilder without murdering him with a cookie cutter.
Romance Holiday | Romance Contemporary [Blackstone Publishing, On Sale: November 14, 2023, Hardcover / e-Book, ISBN: 9798212015370 / ]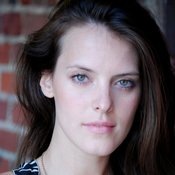 Adriana Mather is an American actress, best known for the role of Morgan in a 2016 romantic drama Honeyglue, a film producer and co-founder of Zombot Pictures, and an author of HOW TO HANG A WITCH, a novel published by Penguin Random House.
No comments posted.