1--What is the title of your latest release?
2--What's the "elevator pitch" for your new book?
The story opens as Eva is preparing to open her shop in London, just before Christmas. She's overwhelmed with work but desperate for the shop launch she's been working so hard on to go well. She is expected at a house party on the wild moors of North Cornwall, and plans to launch the shop as soon as she returns. But when she arrives at Penhallow, the manor house where the party is being held, she realizes she needs to be back in London. She puts work before her husband and friends. She leaves at midnight, but on the road, she sees someone who should not be there, who died three years before. Her gran.
Eva wakes up back at Penhallow on Christmas day but not as herself. She wakes in the body of her assistant, Diana. Eva will go through Christmas day, again and again, waking in the bodies of the different guests, seeing herself through their eyes. And she will see how far she has pushed her husband, James away and how much she desperately needs to change, before she loses the people closest to her. Eva needs to find that elusive work-life balance, prioritizing the business she's worked so hard to build, but also the people she loves.
3--How did you decide where your book was going to take place?
I set the book where I grew up in North Cornwall, surrounded by wild moorland and fairly cut off from the world.
4--Would you hang out with your protagonist in real life?
I would, as long as she put down her phone.
5--What are three words that describe your protagonist?
Overworked, anxious and emotional at the beginning of the book! But by the end, kind, reflective and still quite emotional…
6--What's something you learned while writing this book?
I actually relearned something – that writing should be enjoyable, even when it's hard, you should still enjoy the process.
7--Do you edit as you draft or wait until you are totally done?
I have to get the first skeletal draft down before I go back and begin editing. If I turn back, I completely lose the flow of the story.
8--What's your favorite foodie indulgence?
Cheese and chocolate – I adore both!
9--Describe your writing space/office!
I call my current office my shoe box! It's the box room, and it's tiny. But we're renovating and I should be moving into a bigger writing room next year.
10--Who is an author you admire?
Jane Austen: she wrote romcoms and scathing observations about society that have stood the test of time, at a time when women were not encouraged to think for themselves.
11--Is there a book that changed your life?
Caraval by Stephanie Garber. The summer after I read it unlocked a whole world of new books for me, and also gave me an idea for a manuscript. I wrote my first full length manuscript that autumn and that was my gateway into writing novels. I haven't looked back since!
12--Tell us about when you got "the call." (when you found out your book was going to be published)/Or, for indie authors, when you decided to self-publish.
When I found out One Christmas Morning was going to be published in the US, I was actually in the National Gallery in London, stood in front of Vincent Van Gogh's Sunflowers. I looked down at my phone, and there was an email there with the good news from my agent. That moment of sheer joy and victory will never leave me.
13--What's your favorite genre to read?
I read across many genres, and this answer changes regularly. Right now, I'm really enjoying genre blending work by authors like Adrienne Young, Rosie Walsh and Gillian McAllister.
14--What's your favorite movie?
I don't think I could pick just one! I love the Lord of the Rings films, give me anything epic and well-crafted and I'll watch it over and over. And one of my favorite romance movies is Wicker Park, a romantic thriller starring Josh Hartnett, Diane Kruger and Rose Byrne.
15--What is your favorite season?
I'm an autumn girl. Give me falling leaves, crisp air and hot drinks to sip.
16--How do you like to celebrate your birthday?
Quietly with my family and plenty of cake.
17--What's a recent tv show/movie/book/podcast you highly recommend?
Ted Lasso – if you haven't watched it yet, it's on Apple TV and it's hilarious and heartwarming.
18--What's your favorite type of cuisine?
This is a tough one! But you just can't beat a traditional British Sunday roast dinner.
19--What do you do when you have free time?
If I'm not reading, writing or with my kids, I love going to the gym or getting in the sea for a swim.
20--What can readers expect from you next?
Next up is my YA romantasy debut, Compass and Blade, the first of a series that releases on March 5th in the US and Canada. It's about a girl called Mira who wrecks ships with her island community to survive, and when her father is taken by the watch, she must go on a journey to find something buried deep in the sea to rescue him with. But when she leaves her island home, she discovers a world steeped in magic, bargains and secrets – and must work out quickly who to trust, before she loses her heart as well.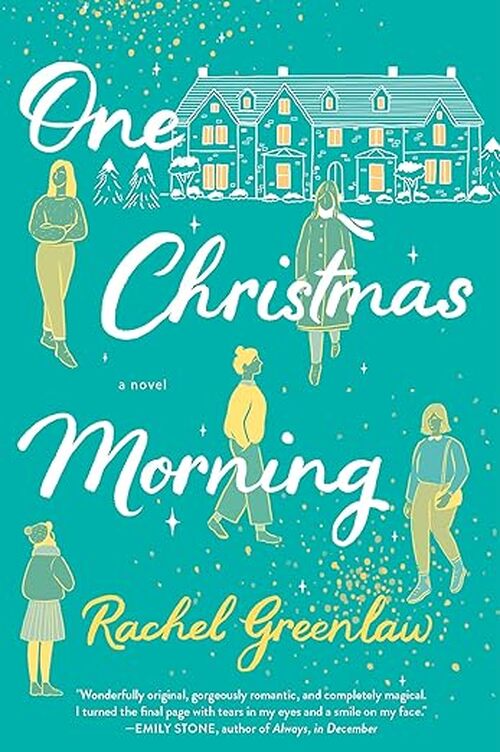 For fans of The Midnight Library and One Day in December who love a dash of Dickensian magic, One Christmas Morning is a heartwarming debut novel about a woman's self-discovery, the strength found in friendship, and the promise of second chances.
Eva has spent the past three years burying herself in her work, trying to forget the heartbreaking events of the Christmas that ripped her world apart. This year, the last thing she wants is to attend her friend's weekend-long Christmas party. But at her husband James' insistence, here they are.
When Eva—overwhelmed by bittersweet memories—tries to sneak back to London in the middle of the night, she is visited by the ghost of her beloved grandmother. Gran tells Eva that if she doesn't face her fears head-on and stop shutting out her loved ones, she risks losing them all forever.
When Eva wakes on Christmas morning, she finds herself living not her own life, but that of her hardworking assistant, Diana, whose overflowing inbox isn't the only secret she's been keeping. The next day, she wakes on Christmas morning again, this time in the body of her best friend's little sister. As Eva lives the same day again and again through the perspectives of her friends, she is offered a glimpse into the lives of those she has been pushing away. With each Christmas Day comes a new lesson—and an insight into the secrets and struggles her loved ones have been hiding. To move forward, Eva must let go of the past. But is it too late to fix her future?
Women's Fiction Friendship | Romance Holiday [Avon, On Sale: October 17, 2023, Paperback / e-Book, ISBN: 9780063288478 / eISBN: 9780063288485]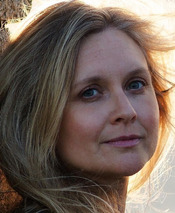 Rachel Greenlaw lives on a tiny cluster of islands nestled deep in the Atlantic Ocean off the south coast of the UK. She is a writer, a dreamer and has a notebook filled with scribbled ideas, plot snippets and secrets. When she's not wandering the beaches searching for cowrie shells, or taking photos of her beautiful island home, she's usually sipping a cup of tea (or coffee), opening her laptop and finding her way through a new fictional world.
No comments posted.