The Heirloom
1
Ella Mae carried her round yellow teapot with its padded tea cozy to the trestle table in her sunny kitchen and placed it in the center. She'd just finished steeping her favorite peppermint tea this lovely Wednesday, the eighth day of June, expecting a visit from her eldest daughter. Last Sunday, Mattie had made a point of telling her she planned to drop by today. Mattie's husband, David, was the older brother of their newly ordained young bishop, John Beiler, but Ella Mae doubted this visit had anything to do with church.
No, she was quite sure of Mattie's reason for coming. There's a bee in her bonnet.
Eyeing her placemats, where two small yellow-and-white plates matched the teacups and saucers, Ella Mae was ready to hear Mattie out and then politely set her straight. And the freshly baked maple-syrup-and-sour cream muffins might just help her cause.
She'd risen early to redd up the house, mopping all the floors on the main level as well as sweeping the long and deep back porch adorned by hanging baskets of Boston ferns. But now she was glad for a rest. Since her husband's passing five months earlier, she hadn't felt nearly as peppy. Yet according to her widowed cousins and other womenfolk, this was to be expected.
Still, she yearned for her departed husband. Despite her advanced age of seventy-seven, she'd been his caretaker. Joseph's smile and gentle spirit, no matter his ailing, had brightened her days. Devoted to him since their marriage nearly five decades ago, she was still attempting to create new daily patterns. But it was as hard as trying to change the design of a finished quilt.
Near impossible.
Just this morning, she'd caught her breath at the sight of the oval rug she'd braided specifically for Joseph's side of the bed, so his bare feet wouldn't touch the cold floor if his slippers weren't handy. It was that way with other insignificant things, too, nearly every time she turned around—so many reminders of their shared past. Yet she kept this to herself, not wanting her family and others to fret over her.
Truth be known, she still slid her hand across the bedsheet at night, missing Joseph, whose ailing heart had simply given out. Sometimes she even called to him while making breakfast, for the moment forgetting he wasn't over in the corner of the kitchen reading Die Botschaft. Or sitting out on the porch to watch the lively hummingbirds at the feeders or their young great-grandsons swinging double on the tire swing in the side yard, not far from the rustic rose arbor.
She sighed, tears welling up. How long before I feel a smidgen normal, O Father?
Sunshine spilled across the kitchen floor as Ella Mae poured tea into her daughter's teacup, then into her own. "Muffins are right out of the oven," she told Mattie, who sat across the table from her. Uncovering a small basket, Ella Mae sniffed the familiar aroma. She knew how moist and delicious these muffins were because she'd pinched off a piece before Mattie arrived—and then another before wrapping that muffin for later.
"Smells wunnerbaar-gut, but ya didn't have to bother making these." Mattie set a muffin on her plate, then sipped from her cup before setting it down with a faint clink.
"Ain't a bother a'tall. Be sure an' take home what we don't eat, dear."
Mattie smiled. "David'll be happy 'bout that."
Ella Mae broke her muffin in half and spread butter on it, the warmth melting it quickly. Mattie did the same, glancing at her a couple of times without speaking, like she wasn't sure how to start.
"Somethin' on your mind, dear?" Ella Mae asked.
Mattie finished chewing, then swallowed before pushing her white Kapp strings over her shoulders and noticeably drawing a breath. "Mamm, I've been thinkin'—well, we all have, really."
"We?"
Giving a little nod, Mattie replied, "The family." She looked suddenly serious, hesitating a bit, like she was expecting an argument. "We think it's time to move ya in with David and me . . . till we can build a Dawdi Haus for ya."
Thought this was coming. It was expected of a widow her age to move in with family.
Ella Mae took her time drinking her tea, then said, "That's considerate, but this is still my home, Mattie." She glanced around the large kitchen. "Everything I built with your Dat is here," she added more softly. "Right here."
Her daughter's face collapsed. "I didn't want to be the one to tell ya, but at some point, you'll have to make some changes. It's unavoidable."
Ella Mae offered to pour more tea, but Mattie shook her head. So she poured more for herself. "I can take care of myself, as you can see," she said.
"Well, Dat was worried 'bout ya keepin' up this big house after he passed, remember? It was a big concern of his. He was thinkin' of ya, Mamm."
"Honestly, I do a little cleanin' every day . . . ain't a problem. And yous have already taken the care of the livestock and the farm off me, which I appreciate." Ella Mae shook her head emphatically. "Surely you can understand. This here house is a comfort to me—all the memories."
Mattie frowned. "But ya can't stay here forever."
Ella Mae wrapped her hand around her teacup, comforted by its warmth. "I wouldn't mind that, really."
Mattie sighed. "You don't know it, but Jake promised Dat we'd get ya moved in with one of us."
Ella Mae groaned at hearing this.
"Dat was adamant, Mamm. He worried 'bout your future without him."
"He needn't have."
"Ach, you're makin' this harder than necessary," Mattie said, concern on her pretty face. "You know how determined Jake can be. So maybe you could start packin' in a couple of weeks. We'll all help, ya know."
Ella Mae's heart sank. Her eldest son could be mighty stubborn. "Ach, that's awful short notice, for pity's sake!"
"Well, Dat would turn over in his grave if he knew you were livin' here alone."
Ella Mae drew a breath. Joseph had been in the process of dying, yet apparently, he'd been thinking more of her than of himself.
"We want to honor Dat's wishes, Mamm. He wanted this for you more than you're willing to admit."
"Truth be told, I'm just not ready." Not ready to say good-bye.
"The family cares 'bout your wishes, too. We really do, but . . ."
After an awkward pause, during which Mattie finished her muffin, leaving only a few crumbs on her plate, she perked up a little. "I have somethin' else to tell ya—more pleasant."
"I should hope so," Ella Mae said.
"Rebecca has the wedding quilt that belonged to your parents, an' she wonders if you might like to have it. It's threadbare in places, though. How'd ya feel 'bout tryin' to restore it? After all, 'tis an heirloom by now."
"I'll have a look-see. I've wondered where that quilt disappeared to."
"It was in a batch of things from Aendi Essie. Rebecca said she could try an' repair it, but she doesn't think she can do it justice."
Ella Mae should have assumed the quilt to be in her now-deceased twin's possession, then in her niece Rebecca's. Essie had passed well before Joseph. Another hard loss. "Maybe I can work on it little by little."
Mattie lifted her teacup. "Rebecca says that quilt has a unique story behind it."
"Indeed it does." Ella Mae's mother had talked fondly of the wedding quilt back when her twin daughters were only young teens, not even courting age yet.
Mattie glanced toward the kitchen window. "Whenever you're ready for it, I can bring it over. Or once you've moved over to our place."
"Abselutt. I'll see what I can do with it . . . before or after my family forces me out of mei Haus."
"Mamm, for goodness' sake." Mattie rolled her eyes and said no more as she finished her tea. When she was ready to leave, she excused herself from the table to head for home.
So I have only a few weeks, Ella Mae thought miserably. If Jake's behind this, I'll have no further say.
That afternoon, following a noon meal of leftover meatloaf, half a baked potato, and green beans with ham bits, Ella Mae bowed her head and beseeched God to make it possible for her to remain in her beloved farmhouse a while longer.
Please, dear Lord. Whatever it takes.
Still stewing about her circumstances two days later, Ella Mae stepped out on her front porch and found her mailbox brimming with letters. Most envelopes were thick with circle letters from her grown children in Big Valley's Belleville, Pennsylvania—her younger son Abe and married daughters Emmie and Faye—and from cousins in Sugarcreek, Ohio. A flatter letter was postmarked First Light, Indiana.
How about that. A letter from Lillian Bender's youngest daughter.
Glancing down the lane, she squinted into the sunlight at the picturesque rose arbor with its trailing pink roses. How she missed hearing from her lovely niece Lillian—and such a shame for her to be struck down by cancer at only fifty-five. The silent kind that surprised everyone.
Back in the house, Ella Mae closed the screen door behind her and sat herself down in the front room rocker nearby, enjoying the breeze coming through. She placed all the other mail on the small table next to her and reached for her reading glasses, then opened the letter from Clara. She'd never met her, but she certainly knew a lot about the young woman from Lillian's thoughtful letters throughout the years.
Clara was delighted when her older sister, Bertha, dropped by with a quart of fresh strawberries from her berry patch. Bertie offered to wash and stem them for Eva, but their stepmother insisted on doing it herself.
"We could make quick work of it together," Clara spoke up.
"Ah, yous just enjoy your visit," Eva said with a smile.
"If you're sure," Bertie said, then motioned Clara toward the back door.
As they walked along the road near Dat's cornfield, Clara expressed her frustration. "When I offer to help, like I did with Mamm, Eva sorta shoos me away."
"S'pose she's just independent," Bertie said, walking briskly.
"But not around Dat."
Bertie laughed softly. "Well, she's obviously in love with him. And still prob'ly getting adjusted to being married again—and havin' a stepfamily."
"And a stepdaughter she leaves at home alone when she and Dat go to visit her children and grandchildren."
"No wonder ya feel left out. I'm sorry to hear this, Clara. But these things do take time."
Clara tried to put herself in Eva's shoes, but she couldn't imagine stepping into a home where another woman had loved and cared for a man and his family the way Mamma had.
"Say, I've been mullin' something for a while now," Bertie said. "What would ya think about goin' to the youth conference in Lancaster County come fall? Would that interest you?"
"Hadn't thought 'bout it."
"Well, if you'd like to go, Peter and I'd be happy to help with the cost."
Clara smiled. "Are ya hopin' I'll meet a new fella there?"
"It's crossed my mind." Bertie glanced at Clara. "Our community is so small . . . as you know all too well."
"That's nice of ya to offer, but I might have some plans of my own. I'm waitin' to hear back from Mamma's aunt Ella Mae in Hickory Hollow."
"You wrote her?"
"Jah, about a week and a half ago." She would explain about the letters she'd found another time. "Dat said it was okay. The mail can be slow sometimes, but surely it won't be much longer before I get a letter in return."
Bertie's blue eyes widened as she swept a stray wisp of dark
hair, a deeper brown than Clara's, behind her ear. "Do ya hope to visit there?"
"Lord willin'. Just a week." Clara walked faster to keep up with Bertie, who was taller and had longer legs. Tall like Mamma was. Clara recalled her mother's eagerness to take walks, as well. "Mamma loved growin' up there, and I thought I might feel closer to her, maybe."
"That was a long time ago, though." The hem of Bertie's dark green skirt was swooshing as they walked. "I'm sure a lot's changed since then."
"Well, a lot's changed here since Mamma died . . . and in a short time, too."
Bertie slowed her pace. "I'm sure you've noticed it more than the rest of us . . . livin' at home an' all."
"Ach, I didn't say it for sympathy." Clara shook her head.
"But it has to be harder for you, sister." Bertie wiped her brow with the back of her hand. "Goodness, it's so hot and sticky for only mid-June."
The sultry air's getting to her, Clara thought briefly before her mind returned to Ella Mae and the hope of visiting Hickory Hollow.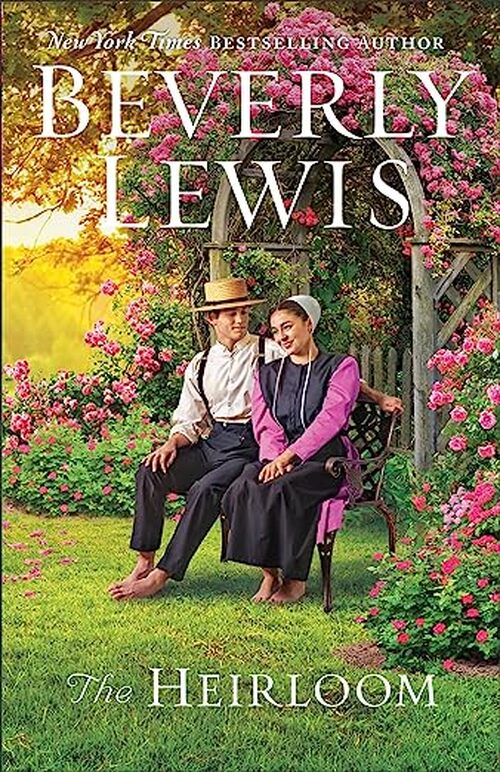 This heartwarming prequel to The Shunning is a tender story of love, belonging, and the courage to move forward.
After her widowed father remarries, nineteen-year-old Clara Bender is no longer needed to help run his household. Marriage seems like her best hope of moving out, but there are few young men in her tiny Indiana Amish community. When she comes across letters from her mother's aunt Ella Mae Zook, she sets off to visit Lancaster County's Hickory Hollow to decide where her future lies.
Ella Mae is not quite ready to move from the farmhouse where she and her recently deceased husband spent over fifty happy years, but her children are eager to resettle her, making Clara's visit seem like an answer to prayer. The two women form a warm bond while restoring an heirloom wedding quilt and sharing their lives, with Ella Mae confiding about a tragedy from her courting years. Eventually, Ella Mae suggests Clara stay for the summer, allowing Ella Mae more time with her and giving Clara an opportunity to meet the area's eligible young men. But when the unexpected happens, will Clara find where her heart truly belongs?
Romance Contemporary | Amish [Bethany House Publishers, On Sale: September 12, 2023, Paperback / e-Book, ISBN: 9780764237560 / eISBN: 9781493443659]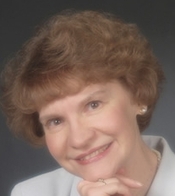 Beverly Marie Jones (Lewis) was born in the heart of Amish country—Lancaster, Pennsylvania. Not until her own children were well into middle school did Bev seek to publish her work, first in magazines such as Highlights for Children, Dolphin Log, and Guideposts for Kids. Her first book followed in 1993—MOUNTAIN BIKES AND GARBANZO BEANS—presently retitled BIG BAD BEANS (book #22 in the popular Cul-de-Sac Kids series of chapter books—see list of Bev's children's books). Beverly's first venture into adult fiction is the best-selling trilogy, The Heritage of Lancaster County, including The Shunning, a suspenseful saga of Katie Lapp, a young Amish woman drawn to the modern world by secrets from her past. The book is loosely based on the author's maternal grandmother, Ada Ranck Buchwalter, who left her Old Order Mennonite upbringing to marry a Bible College student. One Amish-country newspaper claimed Beverly's work to be "a primer on Lancaster County folklore" and offers "an insider's view of Amish life." Asked if she is surprised by the popularity of her work, Lewis says, "The sales response for my work is astonishing, but even more heartwarming are thousands of letters a year pouring in from readers." Fans describe how her books have "touched a nerve, creating a curiosity about the Old Ways of the Amish... a yearning for a simpler life and return to traditional values in the mainstream society, where an impersonal, high-tech lifestyle reigns paramount," she explains. Bev still takes time out of her busy schedule to answer her readers' letters. Booksellers across the country, and around the world, have spread the word of Bev's tender tales of Plain country life. A clerk in a Virginia bookstore wrote, "Beverly's books have a compelling freshness and spark. You just don't run across writing like that every day. I hope she'll keep writing stories about the Plain people for a long, long time." A member of the National League of American Pen Women, as well as a Distinguished Alumnus of Evangel University, Lewis has written over 80 books for children, youth, and adults, many of them award-winning. She and her husband, David, make their home in Colorado, where they enjoy hiking, biking, and spending time with their family. They are also avid musicians and fiction "book worms."
No comments posted.