1--What is the title of your latest release?
2--What's the "elevator pitch" for your new book?
A YA Urban Fantasy where Bel-Air meets Marvel's Cloak & Dagger, swirling around a young, gifted, and Black metahuman who searches for the truth about himself and his connection to a centuries-old blood feud.
3--How did you decide where your book was going to take place?
As far as Oakwood Grove, that was easy. Outside of New Orleans, there's not too many other places in the US that has more mysticism and paranormal lore than Savannah, but I wanted to create a town that served more as a suburb of Savannah, even though I did have my cast spend some time in Savannah for different reasons.
As for my fictional Island Republic of Kindara, I originally wanted the book to take place in a fictional West African country, but eventually I decided a fictional island country that was close to the West African coast gave me more to play with when it came to world-building.
4--Would you hang out with your protagonist in real life?
Absolutely! I'm like another uncle to Yasir LOL! He's a cool kid, smart as a whip (he's a STEM kid) and doesn't hesitate to remind you of who you're dealing with when the occasion calls for it. He reminds me of some of the kids I used to mentor when I worked in the Atlanta Public Schools system.
5--What are three words that describe your protagonist?
Protective, Intelligent, Mysterious
6--What's something you learned while writing this book?
I learned what it's like to enjoy creating a new world from scratch. As quiet as its kept, YA Fantasy is my first love, it's what I grew up reading, and I actually wrote YA fiction when I first started writing as a teenager. This was a promise kept to my teenage self.
7--Do you edit as you draft or wait until you are totally done?
I need to have the story done first, then I can go back and figure it out. I'm a plotter by habit, so outlines and flow charts and all the things come into play when I'm writing. I don't have time to edit as I draft, it slows me down.
8--What's your favorite foodie indulgence?
I'm a sucker for a good steak. Period. If you know, you know.
9--Describe your writing space/office!
I have an office in my house where I work for my current employer, and then when I'm done with that work, I switch over to the other side of my desk to get writing done. If I don't feel like sitting at my desk, I have a recliner in my office that I write from, too.
10--Who is an author you admire?
Currently, S.A. Cosby comes to mind immediately. The way he creates is mesmerizing to me. Outside of him, there was no one I admired more than the late Eric Jerome Dickey, who influenced my writing career more than anyone else.
11--Is there a book that changed your life?
That's a tough one. I'd probably have to go with Invisible Man by Ralph Ellison. It shaped my worldview on levels I can't properly express.
12--Tell us about when you got "the call." (when you found out your book was going to be published)/Or, for indie authors, when you decided to self-publish.
I was on a Zoom conference call with Entangled when I found out that I was going to be publishing with them. I'd gotten the "call" before, but something about this time that just hit different. I was going through a bit of a writing slump of sorts, and getting that validation, I don't know, the floodgates sort of opened up, and all these different projects just flowed out of me as soon as I got out of the meeting. It never gets old; I don't care how many times I have the chance to have a project acquired.
13--What's your favorite genre to read?
I have three, so to speak: Thriller, Fantasy, Science Fiction
14--What's your favorite movie?
Of all time? Sheesh, I would say movie series: The Lord of the Rings trilogy. Favorite movie this year? Spiderman: Across the Spiderverse.
15--What is your favorite season?
Summer, hands down.
16--How do you like to celebrate your birthday?
It depends on my mood. If it's a milestone birthday, I usually do something big, a party or a junket out of town. I'm turning 50 next year, and I'm planning a few things to make that one special.
17--What's a recent tv show/movie/book/podcast you highly recommend?
Whew! Okay, okay, let me think about this.
Book: All the Sinners Bleed, S.A. Cosby
Show: Jack Ryan
Movie: Oppenheimer (I'm a history buff, so this did it for me)
18--What's your favorite type of cuisine?
I've been on a pasta kick for a little while now, and I'm in love with a good seafood pasta at the moment.
19--What do you do when you have free time?
I still read when I do have free time, or catch a movie or three, or I lounge in my backyard oasis with a good cigar and a glass of bourbon. If I can't decompress after an intense writing session or a hard day at work, I'm no good to anyone. #selfcare
20--What can readers expect from you next?
At the moment, I'm getting the second book in the Neverwraith series finished up, and I have a few other projects I'm fleshing out to see what develops there. I can't say what those projects are just yet, they're still in my head, along with the main character energy that's coming with them.
Bel-Air meets Cloak & Dagger in this explosive and innovative paranormal debut…
Being the new kid is always gonna land you in it.
Yasir Salah isn't like the other guys in his new suburban Georgia high school. Lately, he can feel something shifting in his body. Raw. Edgy. Volatile. Like his eyes changing colors and heat on his skin when some alpha bro comes for him…or how just a grin from the gorgeous, untouchable girl at school sends vibrations shooting through his entire body.
Only it's not just being at a new school. It's a new town. New rules. New flow. And everything feels way smaller than his ex-life in Atlanta. All he can do is what he's been told: keep a low profile and try to not be noticed…and keep his anger under control.
But they never warned him.
They never told him what he is.
And they sure as hell didn't tell him that the world is gonna need him.
Young Adult [Entangled: Teen, On Sale: August 29, 2023, Hardcover / e-Book, ISBN: 9781649373342 / eISBN: 9781649373359]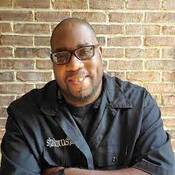 Shakir Rashaan has been "corrupting minds, one book at a time" and creating unique and lavish worlds for years, writing engrossing stories that revolve around strong-willed, complicated people. When he isn't conferring with characters, new and old, inside of his "NEBU Universe," he can be found binge-watching series on various streaming platforms. Shakir lives in suburban Atlanta, Georgia, with his wife and a hyperactive Jack Chi, and is a father of two—a college-aged daughter and a son proudly serving in the US Armed Forces.
No comments posted.