Instead of trying to find your perfect match in a dating app, we bring you the "Author-Reader Match" where we introduce you to authors you may fall in love with. It's our great pleasure to present Joanna Morgan!
Writes:
Emotional, steamy paranormal romance with unique beings. Escape from real life & see through the veil to hidden worlds. Go on adventures, overcome danger, and fall in love forever after!
This is book 2 in a series of elemental warrior romances but can be read as a stand-alone. If you already read book 1, Burn, and liked it, you're going to absolutely love Rise!
About:
Joanna Morgan is a hybrid author who writes paranormal romance. She loves reading, chocolate, and the magic of nature. She's an awkward introvert and chronic daydreamer. Lover of puns & pastries. Hopeless romantic? Nope. HOPEFUL romantic. I love love and all things romance.
I'm looking for readers that love:
You loved the Black Dagger Brotherhood, and want that vibe with other paranormal beings.
The idea of fate & true love. Yes, you're destined to meet your one true love.
When opposites attract. And all the friction that causes.
Stories with elemental magic in them, but think they could use some steam.
Air/wind puns. They'll really blow you away.
A snarky hero with a sexy bod and a heart of gold.
A strong, independent heroine who comes into her own by the end.
A hero who is TORTURED with desire for the heroine. Like, he can barely control himself around her. Yum.
A band-of-brothers dynamic between a bunch of sexy guys who grow into a family as the series goes on. You'll love Ajax in RISE, but you'll luuuuuuv all the elemental guys!
What to expect if we're compatible:
I'll try to make you cry. In a good way! I attempt to bring the full gamut of emotions to each book. The lows might be painful, but the highs will always make up for it!
Ultra feel-good romances where love conquers all, every time. Even different worlds, illnesses, & death. HEA's for you! And you! HEA's for everyone! Everyone in my books gets the happiest HEA possible, though sometimes you'll often wonder how the heck they're going to get there.
Lots of steam, but not smut. Enough to fog up your glasses, but with all the sweet emotions, too. Romantic love scenes to make you swoon.
Strong, powerful, protective alpha heroes who turn into absolute mush in the hands of the right woman.
Heroes tormented by desire & side-swiped by love.
The idea of developing magical powers, or being half of a supernatural being, and finding your magic.
Paranormal creatures that run the gamut from the usual (vampires, werewolves) to the very unusual (like elementals, gargoyles...zombies??)
Hidden worlds within our own. Paranormal & fantastical creatures that live and work beside humanity without them knowing.
Found families & lasting friendships.
Romance tropes like bodyguard, forced proximity, accidental pregnancy/secret baby, forbidden love, second chance, opposites attract, soul mates, and a bunch of even tastier ones to satisfy your every desire.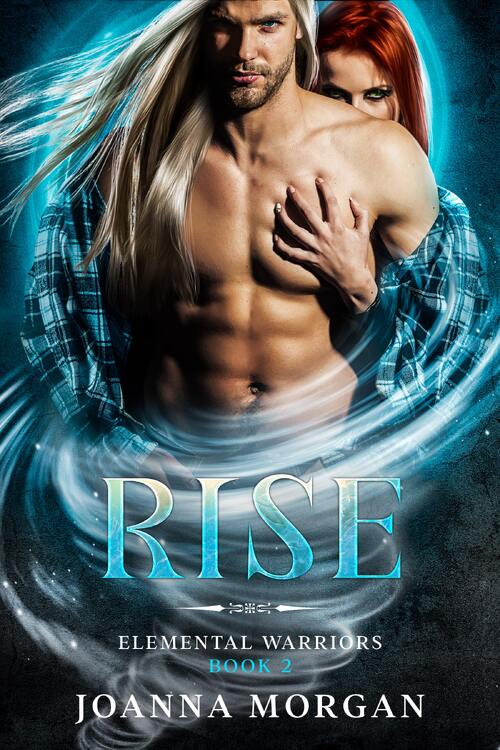 A year ago, Emory met the handsome, mysterious Ajax and threw caution to the wind for one night of passion. She accepted the consequences and loves her son more than life itself. But now she desperately needs to find Ajax again, because there is something wrong with their baby…
Elemental warrior Ajax never forgot the only woman who ever took his breath away. But when she walks back into his life, it's for the last reason he expects. Emory says the baby is his, but there's just one problem—he's sterile. All elemental warriors are. Which means she's playing some kind of dangerous game, and he needs to know what it is.
When the enemy rears its ugly head, Ajax is Torn between duty and desire. He must choose his mission or his new family. Either way, someone loses to the murderous forces of chaos.
Their lives depend on the Air elemental that swept Emory off her feet, but can she trust him to choose them? Or will Ajax sacrifice the ones he loves in his mission to save the world? A tale of forbidden love, family, and sacrifice. Rise will keep you enthralled in its paranormal fantasy world and supernatural romance.
Fantasy | Paranormal [City Owl Press, On Sale: May 1, 2023, Paperback, ISBN: 9781648983849 / eISBN: 9781648983832]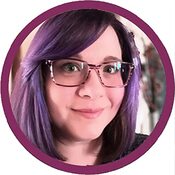 Joanna writes paranormal and fantasy romance. She lives in Michigan with her husband and two kids. A Romance addict, nature lover, and chronic daydreamer, she often finds herself absorbed in romantic visions of different worlds and characters. Sometimes, she even writes them down.
No comments posted.