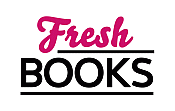 Great Summer reading - June releases
Jolene McIlwain | Conversations in Character with Cinta Johns

May 19, 2023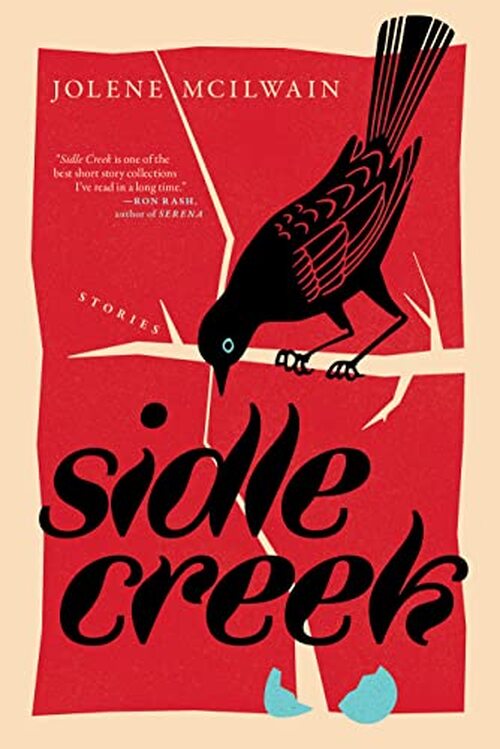 AVAILABLE

May 2023
On Sale: May 16, 2023
212 pages
ISBN: 1685890415
EAN: 9781685890414
Kindle: B0B9WGS34P
Paperback / e-Book
Add to Wish List
Add to review list

Also by Jolene McIlwain:
Sidle Creek, May 2023
Add to review list

Character Name: Cinta Johns
Story: "You Four Are the One", SIDLE CREEK (short story collection)
How would you describe your family or your childhood? My mom and dad married when they were in their 30s, then divorced when I was eight. They'd both died by the time I graduated from college. When I was young, I was sad most of the time.
What was your greatest talent? I loved singing in the school chorus and church choir. I couldn't carry a tune, but I loved it.
Significant other? Ilk Johns. We grew up in the same town, but we didn't run in the same groups in high school, so we didn't officially meet until I was home on break from college. He'd just gotten on full time at the mill. We were both volunteering at the Ukranian church, making Christmas pierogi. He was a potato peeler, and I was a crimper.
Biggest challenge in relationships? I worry about losing those I love. I'm often up in the middle of the night imagining all the horrible things that could happen to Ilk or my dog. No one in my family seems to live long, happy lives. But Ilk and I've decided we want to be centurions.
Where do you live? In a small town in western Pennsylvania along the Allegheny River. My neighborhood is about five miles from the Sidle Creek, called Hemlock Hill.
Do you have any enemies? I have one. There is a guy, a breeder, who used to bring our German Shepherd Sheppy back to our yard if he ran to the guy's house when his females were in heat. The neighbor girls ran all the way to my house to tell me they saw him kick Sheppy, saw him luring him into one of his kennel cages in the bed of his pickup truck and was heading back to our house. When the man arrived and I asked why Sheppy was licking at his side, he said he didn't know. I said, "Maybe when you kicked him, you hurt him, what do ya think?" He called me a bitch. One of the girls said I should immediately report him to the Humane Society for how he kept his dogs in shit-smeared kennels and overbred them. I agreed and called. Ilk says I should try not to think about the guy so much, but I worry he'll burn our house down, to be honest.
How do you feel about the place where you are now? Is there something you are particularly attached to, or particularly repelled by, in this place? I love this place, but I hate not having my friends from my childhood close by. I always imagined we'd all stay here, live on the same street, take walks, and that our kids would grow up together. But there just aren't a lot of great-paying jobs here, and we're all too busy now to see each other much.
Do you have children, pets, both, or neither?I have our dog Sheppy but he's getting old. And, as you can see, I'm pregnant and really hoping everything goes okay this time.
What do you do for a living? I'm an artist. I used to do mixed-media collages for shows in the city when my steel sculptures didn't get into juried shows, but now I mostly make little felted animals and sell them online. My favorites are sea horses and Emperor Penguins, mouth-brooding yellow jawfish—all animals where the male is the primary caregiver, but I can custom-make anything people might want.
Greatest disappointment? Not following through on becoming a steel sculptor. Ilk had bought me a welder and I used to make art from pieces I'd pick up at the scrapyard, but my difficult pregnancies, and getting over the miscarriages, kept me from that kind of work. I want to get back to it, though.
Greatest source of joy? I love breathing deep into Sheppy's neck or dancing with Ilk. Sometimes when I wake up in the middle of the night—worrying Ilk will get hurt at the mill or die—he says, "Let's get outside." We bundle up if it's winter or just go out in our shorts and t-shirts if it's warm, and we slow dance under the old oak, or out in the side yard under the stars.
What do you do to entertain yourself or have fun?I love to have my neighbors over for cookouts. Ilk makes the best grilled salmon with lemon, thyme, fresh ginger and garlic. I love to sit around our fire pit and talk until the dew settles on our hair.
What is your greatest personal failing, in your view? I trust people too much. Right now, I am having a hard time trusting the doctors, wondering if they're right and the ultrasounds are true. I hope our baby is really healthy. I hope they're not overlooking something important again.
What is the most pressing problem you have at the moment? Getting the nursery done and making sure I don't start bleeding.
Is there something that you need or want that you don't have? For yourself or for someone important to you? I want the world to be a better place for the young kids coming up than it was for me. The four little girls who live in my neighborhood remind me so much of me and my friends, but I know soon they could lose their boldness, their confidence. I want the world to be kinder to them. They're the smartest, most intuitive young kids I've ever met.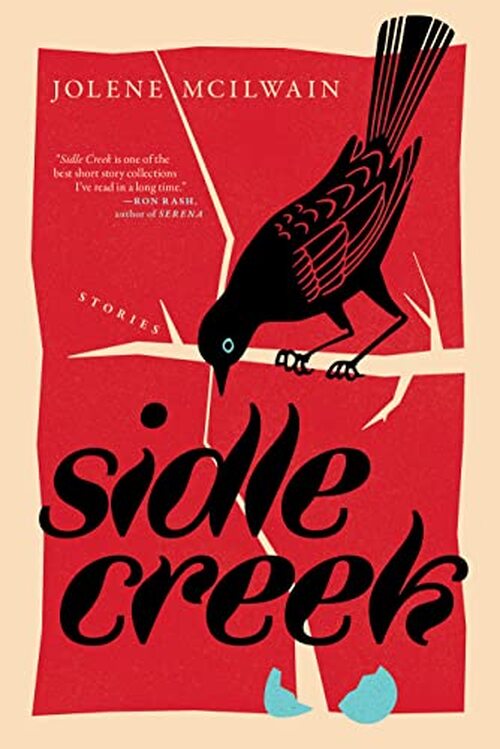 "Sidle Creek is one of the best story collections I've read in a long time." - Ron Rash, New York Times bestselling author of Serena
Set in the bruised, mined, and timbered hills of Appalachia in western Pennsylvania, Sidle Creek is a tender, truthful exploration of a small town and the people who live there, told by a brilliant new voice in fiction.
In Sidle Creek, McIlwain skillfully interrogates the myths and stereotypes of the mining, mill, and farming towns where she grew up. With stories that take place in diners and dive bars, town halls and bait shops, McIlwain's writing explores themes of class, work, health, and trauma, and the unexpected human connections of small, close-knit communities. All the while, the wild beauty of the natural world weaves its way in, a source of the town's livelihood – and vulnerable to natural resource exploitation.
With an alchemic blend of taut prose, gorgeous imagery, and deep sensitivity for all of the living beings within its pages, Sidle Creek will sit snugly on bookshelves between Annie Proulx, Joy Williams, and Louise Erdrich.
Novella / Short Story | Fiction Family Life [Melville House, On Sale: May 16, 2023, Paperback / e-Book, ISBN: 9781685890414 / eISBN: 9781685890421]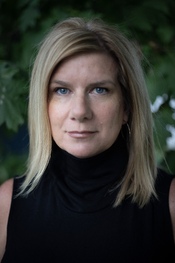 Jolene McIlwain's fiction has been nominated for the Pushcart Prize and appears in West Branch, Florida Review, Cincinnati Review, New Orleans Review, Northern Appalachia Review, and 2019's Best Small Fictions Anthology. Her work was named finalist for 2018's Best of the Net, Glimmer Train's and River Styx's contests, and semifinalist in Nimrod's Katherine Anne Porter Prize and two American Short Fiction's contests. She's received a Greater Pittsburgh Arts Council grant, the Georgia Court Chautauqua faculty scholarship, and Tinker Mountain's merit scholarship. She taught literary theory/analysis at Duquesne and Chatham Universities, and she worked as a radiologic technologist before attending college (BS English, minor in sculpture, MA Literature). She was born, raised, and currently lives in a small town in the Appalachian plateau of Western Pennsylvania with her husband, son, and two rescue cats.
Comments
No comments posted.

Registered users may leave comments.
Log in or register now!