1--What is the title of your latest release?
STORMLESS is the title of my latest - and first - release!
2--What's the "elevator pitch" for your new book?
Stormless takes place in the world of Auris, where seven violent Tempests rule the world, wreaking havoc across the continent. This high fantasy epic has three storylines. The first follows Castien Varic as he embarks on a dangerous quest to uncover the truth behind a rising threat. The second follows Faelyn Titansworn, prince of the capital city and heir to the throne, as he uncovers his own conspiracy. Finally, the third follows Asteros Silverglade as he uncovers ancient secrets two years in the past. All these storylines intertwine, of course, and come together in an exciting climax.
3--How did you decide where your book was going to take place?
I created the world of Auris specifically for Stormless. This world ended up being the perfect setting for Stormless because Auris is dangerous, magical, and unique, matching the tone of the story. There were several changes that I made to the story because of something I wanted to add to the world and vice versa. I like to think that the setting of Stormless is an integral part of the story, so I ensured that the story and the setting complemented one another.
4--Would you hang out with your protagonist in real life?
I definitely would hang out with my protagonist in real life. Castien is very similar to me in a lot of ways, so I think he and I would get along very well!
5--What are three words that describe your protagonist?
Resilient, resourceful, and unique
6--What's something you learned while writing this book?
I learned a lot about both the storytelling process and the way that I can manipulate it. I realized that there is no specific way to write a good book, and I also realized that I prefer to write some things over others. Ultimately, I learned that I have complete control when crafting a story, and that I can twist that story in a way that plays to my strengths in writing.
7--Do you edit as you draft or wait until you are totally done?
I wait until I am totally done. I have found that once I get on a roll while writing a first draft, it's best to ride that "wave" and let my imagination carry my story all the way through the end.
8--What's your favorite foodie indulgence?
Interesting question! I love cookies and cookie cake of any kind.
9--Describe your writing space/office!
My writing space is a kind of its own little bubble. The area around it is pretty messy, but the writing space itself is pretty clean. It is also, of course, very cozy.
10--Who is an author you admire?
Brandon Sanderson is an author I admire a lot. His books never fail to dazzle me.
11--Is there a book that changed your life?
While there isn't really a book that changed my life, there is a series! The Throne of Glass series had a big impact on me. I was developing a lot as a person at that time and that book showed me that regardless of your surroundings, your friendships and relationships are arguably the most important part of your life.
12--Tell us about when you got "the call." (when you found out your book was going to be published)/Or, for indie authors, when you decided to self-publish.
I decided to self-publish after a few months of querying agents. I have found that a lot of agents can be very dismissive of a work, even after reading only a page or two. I feel that, due in part to the fact that I am only 17, I was overlooked by a lot of agents. I realized that if I wanted to have complete control over my book—and if I wanted to publish it in a timely manner—I would need to self-publish… and self-publishing ended up being the perfect route for me!
13--What's your favorite genre to read?
High fantasy is my favorite genre to read. It is also my favorite genre to write!
14--What's your favorite movie?
My favorite movie is probably Inception. I really love that movie both for its complexity and the simple joy I get from watching it.
15--What is your favorite season?
Fall is my favorite season. Between the changing leaves and the crisp, cool—but not cold—weather, fall is definitely my favorite.
16--How do you like to celebrate your birthday?
I prefer to not do too much for my birthday. I like just going out for a fancy dinner with my family and grandparents.
17--What's a recent tv show/movie/book/podcast you highly recommend?
Tress of the Emerald Sea by Brandon Sanderson is a book I highly recommend. It is a standalone book, so while it is a shorter story, it was very fun, exciting, and surprising!
18--What's your favorite type of cuisine?
I really like Japanese food. Both Japanese steakhouses and sushi places are among my favorite places to eat.
19--What do you do when you have free time?
I usually play video games, work out, or hang out with friends! (When I'm not writing, of course).
20--What can readers expect from you next?
The second book in the Stormless series, titled The Fire King, will hopefully be releasing later this year! You can keep up with it by following me on Instagram or by checking my website.
The world you are about to enter is very different from the one you know.
Auris is a place of storms and chaos where seven violent Tempests rule the land, wreaking havoc across the continent. Only the Summoners, bearers of powers not unlike those of the divine Tempests themselves, have the strength to stand against the tyranny of the storms. Society depends upon the enigmatic Summoner-empowering Crystals for survival... Yet when a Summoner bearing powers that should not exist appears on Arvendon's doorstep, the world begins spiraling into chaos.
Castien Varic, a common soldier, finds himself in the throes of a coming war. He embarks on a mission with the most legendary of Auris's Summoners, hoping to discover the truth behind the resurfacing of the Ancient Summoner.
Faelyn Titansworn, heir to the largest of Auris's empires and one of the most powerful Summoners in the world, finds himself lost in his father's shadow. When a conspiracy threatens to destroy all that he knows and loves, Faelyn takes it upon himself to save not just his kingdom, but all of Auris.
Asteros Silverglade bears the powers of a god. Two years in the past, he, along with five others of his Sect, uncover the hidden secrets that the world has tried to erase. Yet they soon learn that the mysteries of the baffling event known as the Vanishing—the war that somehow caused over half of Auris's Summoners to disappear without a trace—run far deeper than they could've ever imagined.
These three heroes walk the threads of fate, together weaving an epic tale of magic, war, love, and loss. Together these individuals will forever change Auris's future. Empires will shatter, Tempests will be Unbound, but destiny will prevail as these heroes face their fated ends.
This is Stormless.
Action | Fiction Adventure | Fantasy Epic [Author Self-Published, On Sale: May 17, 2023, e-Book, / ]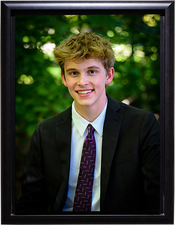 Nick Stitle is a young, rising author with several projects in development. Stormless, the first installment of a massive high fantasy series, is in the final editing stages. Stormless welcomes readers into the world of Auris, a continent ripe with epic histories, unique magic systems, and complex characters. The second of four installments is in the final editing stages as well.
No comments posted.