1--What is the title of your latest release?
CONQUERED BETRAYAL, Book 3 of the Goldenlach Ridge Shifters Trilogy
2--What's the "elevator pitch" for your new book?
Searching for answers about stolen secrets from his tech company, a grizzly shifter is forced to work with the lost love of his life, a human who betrayed him like no other, to stop her brother's malicious plans or all shifters will pay the price.
3--How did you decide where your book was going to take place?
This is the finale of Goldenlach Ridge Shifters trilogy, so it seemed only natural to set it in the place where it all started, Detroit, Michigan, where two bobcat shifters were abducted by a human with unknown motives. This book explores those motives.
4--Would you hang out with your protagonist in real life?
Yes! To both of them. Landon might be a CEO of a tech company, but he's also really down to earth and has a dry sense of humor. Jolyn, a human, is military trained and has great survival instincts. She and her two best friends, who we meet in the book, would be a blast to hang out with.
5--What are three words that describe your protagonist?
Jolyn: survivor, brave, passionate.
Landon: smart, irreverent, commanding.
6--What's something you learned while writing this book?
I learned all about Detroit. Since I've never been there, I was doing a lot of research and Google Street View walks. It's a lovely city, and the surrounding area is beautiful. I'd really like to visit in-person sometime.
7--Do you edit as you draft or wait until you are totally done?
I try to get through one draft first, then go back over it again and again until it's right. But if I'm reading something over that I've just written, it's kind of hard not to do a little editing too. A scene doesn't need to be perfect (far from it!) in order for me to move on to the next.
8--What's your favorite foodie indulgence?
Guacamole and chips!
9--Describe your writing space/office!
It's a good-sized space but it needs some work. I've had it for a few months, but still need to decorate, like with bookshelves and more storage. Deadlines have been getting in the way! My desk right now is A MESS. I'll tidy it eventually.
10--Who is an author you admire?
I think Jennifer L. Armentrout is pretty amazing. She writes in multiple genres, is truly successful at it, and overcomes health obstacles to keep writing. And she's not only a writer who has won many awards, but she's also the owner of ApollyCon and The Origin Event. I mean, that's brilliant.
11--Is there a book that changed your life?
Story Genius by Lisa Cron changed the way I write for the better. As a craft book, I'll recommend it to anyone who asks about my favorite.
12--Tell us about when you got "the call." (when you found out your book was going to be published)/Or, for indie authors, when you decided to self-publish.
I received an email from the acquisition editor at City Owl Press not long after I'd submitted my full manuscript to her. She called my main character "captivating" and I posted that email on my wall for a while after. It was the BEST feeling.
13--What's your favorite genre to read?
Spicy romance, of course! I love paranormal, SFF, and historical the most within the romance genre.
14--What's your favorite movie?
The movies I've probably watched the most are: Spaceballs, The Fifth Element, Pride and Prejudice, and the original Star Wars movies. I've also been a big fan of James Bond since I was a kid, and I've really liked the ones starring Daniel Craig. Speaking of him, I've really loved the resurgence of the "whodunit" mysteries like Knives Out and Glass Onion.
15--What is your favorite season?
This time of the year is my favorite. In my neck of the woods, everything is just starting the turn green, and we're getting rain once and a while. Love those fresh scents and that overall feeling of renewal.
16--How do you like to celebrate your birthday?
It's usually quiet on my birthday, and that's the way I like it. This past birthday, I went for a massage, got a pedicure and went book shopping before having a dinner out and cake with family. Perfect, really.
17--What's a recent tv show/movie/book/podcast you highly recommend?
The Mandalorian just keeps on delivering. Love that show.
18--What's your favorite type of cuisine?
Mexican and Indian. Both are so good!
19--What do you do when you have free time?
Read and spend time with my family. This time of year, we're spending more time outdoors. I just tried scootering for the first time and enjoyed that quite a bit.
20--What can readers expect from you next?
I'm working on my next installment of the Wickwood Chronicles. This time we follow Ander Martinez, an FBI agent working in the Paranormal Division, and it will take my readers into places I've never gone before. The fae realm! So exciting!
Goldenlach Ridge Shifters #3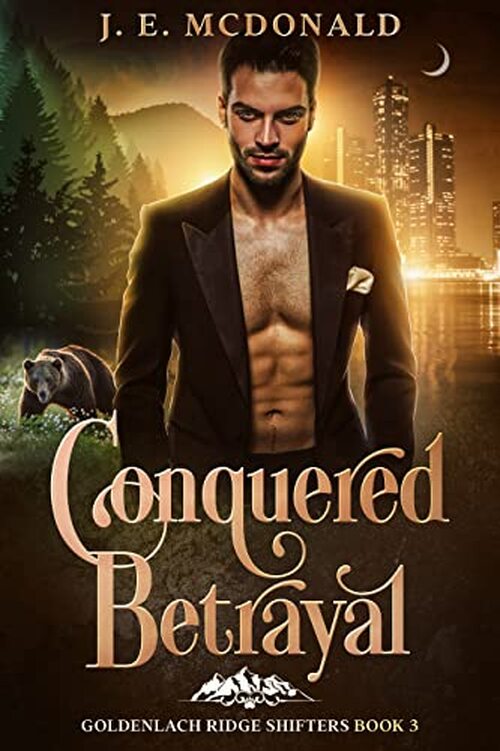 A paranormal shifter romance
Betrayal tore them apart. Now more than their hearts are at stake.
Under her brother's control for far too long, Jolyn Mahn is determined to sabotage his evil agenda regarding shifters and take down his twisted empire. But just when she thinks she's making progress, her past comes back to haunt her—the only man she's ever loved turns up at the worst possible moment. She has no time for the skeletons in her closet, especially ones over six feet tall and wrapped in an expensive suit.
He can only spell disaster.
Landon Urick has two things on his mind: find his missing friend and figure out how the lost love of his life is involved. Between flying bullets and high-speed chases, their lives become intertwined once more. He tells himself he only wants answers, but the bear inside him clamors to claim this feisty human, a woman who hurt him like no other. But Jolyn doesn't know he's a shifter, one of the very people her brother is bent on destroying—and a species she fears more than any other.
With an obsessed megalomaniac on their heels, and their survival hanging in the balance, can they find trust in one another, or will their past deceptions mean death for them both?
The Goldenlach Ridge Shifters is a completed paranormal romance trilogy.
Paranormal Romance | Science Fiction [City Owl Press, On Sale: May 18, 2023, Paperback / e-Book, ISBN: 978164893825 / eISBN: 9781648983818]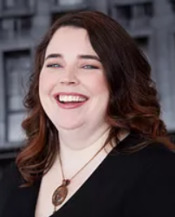 J.E. McDonald was born and raised in Saskatchewan, Canada, The Land of the Living Skies. As a child, she was either searching the clouds for identifiable shapes, or star-gazing way past her bedtime. She cut her teeth watching Star Trek, James Bond movies, and reading the Harlequin novels her mother left in the bathroom—which resulted in an extremely skewed sense of sex education by age eleven. All of these factors contribute to her love of writing rom coms with a paranormal twist, romantic suspense, and far-future romance.
J.E. resides in Saskatchewan with her husband and three daughters, a stay at home mom by day, and an obsessed writer by night.
No comments posted.