Hey, everyone! I'm Emma Barry, and my newest book is FUNNY GUY.
Sam Leyland might be the funniest guy on television, but he hates being the butt of the joke. Except when his ex-fiancée releases a hit song extolling his flaws to the world, that's exactly what happens.
To get away from the unwanted attention, Sam hides out with his childhood best friend. Bree is the calm center of his world, and they know everything about each other—almost. Bree's never told Sam that she applied for dream job across the country, nor has she spilled the beans that she's in love with him.
But it's pretty hard to keep secrets in a 500-square foot New York City apartment, and now, it's this stand up guy's time to fall.
F is for feelings. Yes, there are moments of caustic wit and humor in the book. But there's loads of angst, joy, pining, and heartbreak too. At one point, Bree compares Sam's emotions to Macy's Thanksgiving Day balloons, but that's true for both of them. Bree simply hides it better.
U is for unexpected, because Bree most definitely does not expect that her romantic longing will ever be reciprocated.
N is for need, because at core, Sam and Bree need each other. This friendship is the indispensable thing in both their lives, and so the stakes couldn't be higher.
N is for nightclothes, because the grand gesture involves Victorian nightclothes. I promise it makes sense in context.
Y is for yummy, because Sam and Bree—after a childhood of deprivation—love to get takeout, especially dumplings. Don't eat this book without dumplings.
G is for games. Sam and Bree are obsessed with board games, and there's an especially heated round of Settlers of Catan.
U is for ust, as in unresolved sexual tension. Don't you just love it when you want to smash the characters' heads together as if they were Barbie dolls and scream, "Kiss"? Well, if so, you might love this book.
Y is for "y'all going to get your act together or what?" because that is the central question in the book. But rest assured, after some shenanigans, Bree and Sam finally manage to get their act together and admit they've been in love all along.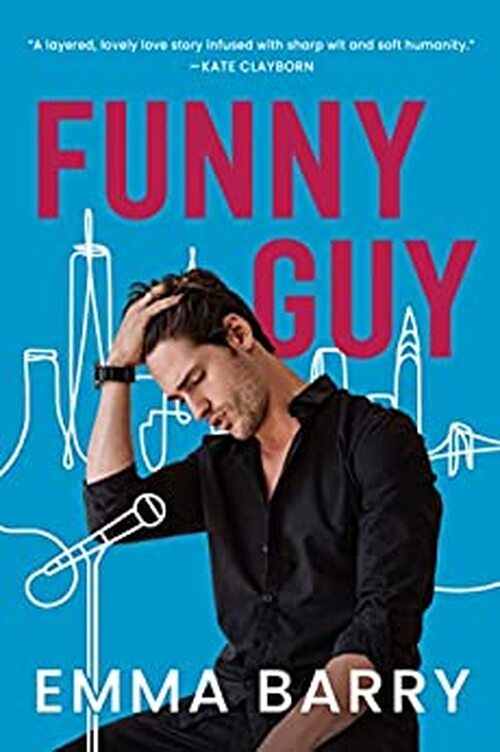 From the author of Chick Magnet comes a heartfelt friends-to-lovers story about what can happen when a funny guy and his childhood best friend are stuck together in a small New York City apartment.
Sam can't escape the smash hit "Lost Boy" because, well, he is the lost boy. His pop-singer ex immortalized him in a song about his childish ways, and now his comedy career is on the line.
At least he still has Bree, his best friend and confidante. Bree has always been there for Sam, but she's never revealed her biggest secret: she's in love with him. To help herself move on, Bree applies for her dream job across the country—and doesn't say a thing to Sam.
But as Sam tries to resuscitate his career, he turns to Bree for support—and maybe more. In the confines of her tiny apartment, they share a different dynamic. A charged dynamic. But she's his friend. He can't be falling for her.
Except he is.
Are his feelings for Bree just funny business? Or is their smoldering attraction the real deal?
Romance Contemporary [Montlake, On Sale: May 16, 2023, Trade Paperback / e-Book, ISBN: 9781662505034 / ]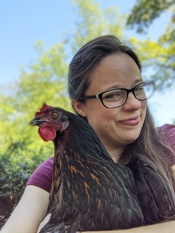 Emma Barry is a teacher, novelist, recovering academic, and former political staffer. She lives with her high school sweetheart and a menagerie of pets and children in Virginia, and she occasionally finds time to read and write.
No comments posted.