1--What is the title of your latest release?
2--What's the "elevator pitch" for your new book?
Serafina disliked Carmine when they were twelve. She loathed him at eighteen. But now he's not the man she thinks he is, and now he intends to make her his.
3--How did you decide where your book was going to take place?
The entire world, The Syndicate Wars, takes place in New York City. That's the hub of where people think of organized crime and the Mafia.
4--Would you hang out with your protagonist in real life?
I think I would hang out with both Serafina and Carmine. The man he is now in this redemption story is different from the way he was throughout The Ivankov Brotherhood. He's humbler, and you realize he's really a wounded hero. Serafina's smart with a wicked sense of humor, and I do love a good pastry (she owns a bakery).
5--What are three words that describe your protagonist?
Carmine: suave, charming, protective
Serafina: intelligent, resourceful, independent
6--What's something you learned while writing this book?
I learned the Mafia in Venice is the Mala de Brenta. It's also called Mafia veneta or Mafia del Piovese. It was the result of Sicilian Mafia members being exiled farther north. Serafina's father is Mala de Brenta, and her mother is Cosa Nostra, which means being a Mafia princess is all she's known. I like to make sure I get these details right.
7--Do you edit as you draft or wait until you are totally done?
I reread paragraphs while I'm writing to make sure it flows, and I don't drift. When I start a new day, I read the previous day's work to catch typos or things that need a little cleaning up. It gets me back into the story and means I have very little to fix before I send it to the editor. I write really clean, so there's never much to self-edit before I send it to the editor.
8--What's your favorite foodie indulgence?
I love sushi, but I don't have it nearly as often as I'd like. It's not a favorite of either of my teenage sons. They indulge me when I suggest it.
9--Describe your writing space/office!
I actually write on my sofa. I have a desk with a nice ergonomic chair and wrist pad, and all that, but it just doesn't feel good after a few hours. I did serious damage to my neck from too many hours working at my desk. I have a wireless keyboard and mouse that allow me to rest my shoulders at a much more natural height in my lap. I use a standup desk on top of my regular desk and an under-the-desk treadmill for while I'm rereading the previous day's work, which can take me from 30-90 mins, depending on how much I wrote the previous day. That can range from 10-40 pages.
10--Who is an author you admire?
There are so many! I think my Mafia style is most similar to Maggie Cole. I binged her books when I started reading the genre, and she influenced how I decided to write my stories.
11--Is there a book that changed your life?
There are too many to list, so of course, I can think of none. I read a lot of English and French classics as a tween and teen, so that's why I began writing Historical Romance before coming over to Contemporary. I now write both. Celeste Barclay writes Historical Romance, and Sabine Barclay writes Contemporary Romance.
12--Tell us about when you got "the call." (when you found out your book was going to be published)/Or, for indie authors, when you decided to self-publish.
I started my first book in Aug 2017. I wrote for a week, every night while my husband was out of town. Then school started (I was a teacher back then and had two kids in school), so it got put aside. I went back to it in Jan 2018 and published it April 15, 2018. I knew I had an idea for a series, and that's how The Clan Sinclair, written as Celeste Barclay, was born. I started it on a whim and went from there.
13--What's your favorite genre to read?
Mafia and Scottish Highlanders.
14--What's your favorite movie?
It's super-duper old. It's called Jupiter's Darling. It's so old you can only find it on VHS, and that's not easy to get. It's from the 1950s.
15--What is your favorite season?
Summer. I'd rather be too hot than too cold.
16--How do you like to celebrate your birthday?
I believe your birthday is the one day of the year you should have off. Most days off are because it's an official holiday or a typical break. I don't have a routine celebration, but dinner of my choice or a day to myself or time with friends and family. It's just a day where I let myself not deal with work or other responsibilities.
17--What's a recent tv show/movie/book/podcast you highly recommend?
I'm a binger. I watched Night Agent and The Diplomat recently with my husband and Walker: Independence on my own.
18--What's your favorite type of cuisine?
Because of my family and childhood, Moroccan and English. I also love Italian because pasta is the perfect vehicle for tons of parmesan cheese. Italian is a great excuse for cheese in general.
19--What do you do when you have free time?
Free time? What is this strange thing you speak of? I don't read nearly as much as I used to because my brain needs a break from words by the end of the day. I watch TV with my family or go to the beach.
20--What can readers expect from you next?
Mafia Sinner comes out May 9th. This is a redemption story with a wounded hero and enemies to lovers. Then Mafia Beauty comes out June 28th. This will be Maria and Matteo's story. Best friend's little sister, forbidden love, and friends to lovers all rolled into one.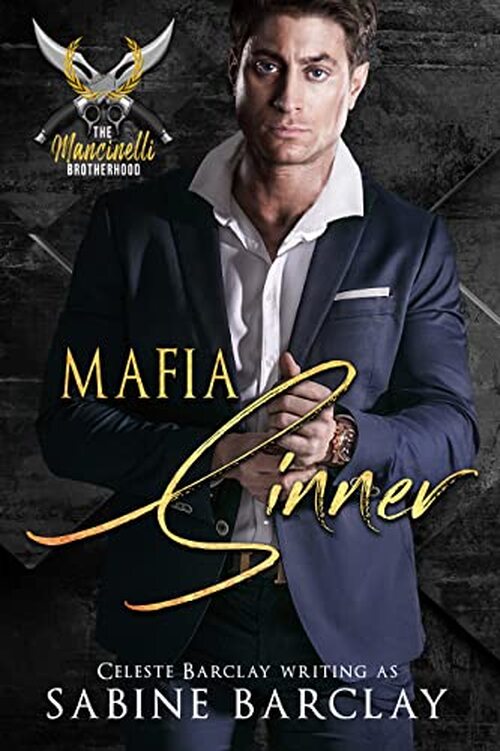 The Mancinelli Brotherhood #2
She disliked me when we were twelve. She loathed me at eighteen.
Now I'm not the man she thinks I am.
Now I'll make her mine.
Let them try to keep us apart.
Let them test us.
No one threatens what's mine.
I'm the man she will turn to.
I'm the man she will want.
I'm the man who will save her.
I'm the man who will push her to her limits, then give her everything she desires.
Mafia Sinner is a Mafia Romance with a HEA and no cliffhanger. It contains EXTRA-STEAMY scenes that will make your toes curl and your granny blush. The Mancinelli Brotherhood is a six-book series that'll keep you warm at night.
Romance Contemporary [Oliver-Heber Books, On Sale: May 9, 2023, e-Book, ISBN: 9781648394232 / ]
Second of a steamy series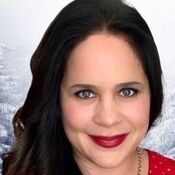 Sabine Barclay, a nom de plume also writing Historical Romance as Celeste Barclay, lives near the Southern California coast with her husband and sons. Growing up in the Midwest, Sabine enjoyed spending as much time in and on the water as she could. Now she lives near the beach. She's an avid swimmer, a hopeful future surfer, and a former rower. Before becoming a full-time author, Sabine was a Social Studies and English teacher. She holds degrees in International Affairs (BA), Secondary Social Science (MAT), and Political Management (MPS). She channels that knowledge into creating engrossing contemporary romances that will make your toes curl and your granny blush.
No comments posted.