"Second of a steamy series"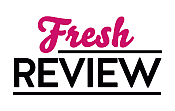 Reviewed by Annetta Sweetko
Posted May 10, 2023

Carmine Mancinelli is a capo for his family. Years ago he had become "betrothed" to Serafina Carosi, but that kind of blew up in his face when he returned to the party just after the announcement from having had a quickie with someone else. It didn't matter if he was in the wrong or not, the contract would hold or a penalty would be paid by whoever broke it.
Time goes by and Fina has moved on. She owns a bakery and plans to open another. Carmine has begun to put his life back together after making some horrible choices, even worse than the one that lost him Fina. Seeing her at the bakery, Carmine senses something in the air and not just amazing baked goods. They are still engaged, and maybe he has a chance for a happily-ever-after with Fina, not that he deserves it...
MAFIA SINNER is the second book in the Mancinelli Brotherhood by author Sabine Barclay. If you had read Ms. Barclay's Bratva series, the Ivankov Brotherhood, you will note that Carmine was not exactly a stellar character. In fact, there was little to redeem him. After reading MAFIA SINNER, your opinion might change. Serafina was a bit of a confusing character for me. At one moment she was all in, but then, even after knowing that someone was trying to destroy their relationship, she was out. Once she was all in she was a bit more endearing. It was the who, how, and why those who wanted them broken up that came as a shock. But suffice it to say, Fina handled most of that and part of it just might tickle your funny bone.
If you are looking for a steamy romance, a family that sticks together (especially after they claim you), and quite a bit of sometimes "friendly" camaraderie, then MAFIA SINNER will fit the bill nicely.
SUMMARY
She disliked me when we were twelve. She loathed me at eighteen.
Now I'm not the man she thinks I am.
Now I'll make her mine.
Let them try to keep us apart.
Let them test us.
No one threatens what's mine.
I'm the man she will turn to.
I'm the man she will want.
I'm the man who will save her.
I'm the man who will push her to her limits, then give her everything she desires.
Mafia Sinner is a Mafia Romance with a HEA and no cliffhanger. It contains EXTRA-STEAMY scenes that will make your toes curl and your granny blush. The Mancinelli Brotherhood is a six-book series that'll keep you warm at night.
---
What do you think about this review?
Comments
No comments posted.

Registered users may leave comments.
Log in or register now!