1--What is the title of your latest release?
2--What's the "elevator pitch" for your new book?
The Last Beekeeper is a near-future novel about the tenuous relationship between a beekeeper and his daughter as the world's pollinator population collapses. It's a story about found family, speaking truth to power, redemption, and hope in the face of global crisis. For fans of Station Eleven and Migrations.
3--How did you decide where your book was going to take place?
Because The Last Beekeeper is set in the same location, but at two different time periods, under very different circumstances, I needed a setting that would feel familiar, but show the passage of time. I wanted my characters to be in close proximity to nature. And I wanted a place that felt just on the edge of being dangerous. I chose a farm that is full of promise, life, and love in one timeline – and danger tinged with hope in the second timeline. The woods surrounding the farm, however, don't change much, providing a touchstone for my main character Sasha.
4--Would you hang out with your protagonist in real life?
Absolutely! I love Sasha's mix of self-doubt and radical hope. I think we would be great friends.
5--What are three words that describe your protagonist?
Relentless, hopeful, loyal
6--What's something you learned while writing this book?
I loved learning how the nectar from different trees, bushes, and flowers influences the flavor of honey – and not always in a good way. I gave Sasha a quirky talent of being able to identify the year a specific honey sample came from based on the floral notes and viscosity.
7--Do you edit as you draft or wait until you are totally done?
I like to get a very messy draft down and go back to revise it over and over. Revising is my favorite part of the process. Writing that first drafty draft is the hardest part for me.
8--What's your favorite foodie indulgence?
Peppermint! I write best when I have the flavor of peppermint in my mouth. I always keep a huge stash of peppermint Tic Tacs on hand. If I'm feeling stuck, I pop a Tic Tac and it usually does the trick. And if it doesn't help my writing, at least I have minty fresh breath!
9--Describe your writing space/office!
I have a tiny one-room cabin in my yard built out of wood salvaged from an old barn. Looking out over my pollinator garden and my favorite lake in the world, I write while sitting at a wooden desk my grandfather built before I was born. Bookshelves accessible only by a ladder and constructed out of wood salvaged from my grandfather's lumber mill form the railing to the loft. On the cabin's porch hangs a wooden swing that used to hang on my grandparent's farmhouse porch. There's a tiny red woodstove in the corner, a teapot, and a huge supply of various teas. That cozy little cabin is my favorite place to write.
10--Who is an author you admire?
Charlotte McConaghy. I loved Charlotte's novels Migrations and Once There Were Wolves because they take on issues I care about – climate change and species extinction – with a delicate touch. She creates deeply flawed, uniquely talented characters that break my heart and give me hope at the same time. I admire her elegant prose and her visions of our damaged - but not broken - world.
11--Is there a book that changed your life?
Jane Eyre by Charlotte Bronte. It's the first book I fell head-over-heels in love with. I read it again every ten years or so, and it feels different to me each time because I'm in a different place in my life. I have four kids, one of whom is named Bronte, if that gives you any indication how much I love Jane Eyre.
12--Tell us about when you got "the call." (when you found out your book was going to be published)/Or, for indie authors, when you decided to self-publish.
It was Halloween, just as trick or treaters were hitting the streets. My phone rang and the caller ID read Stacy Testa, an agent from Writer's House. My heart rate spiked. I remember staring at a bowl full of Kit Kat candy bars waiting by the door when Stacy offered to represent me. Was this a trick or a treat? I barely remember the rest of the call. I never could have imagined what a fantastic partner Stacy would turn out to be. She is a fierce and wonderful advocate. To this day, every time I see a Kit Kat bar, I smile and remember the thrill of that life-changing phone call.
13--What's your favorite genre to read?
I read books from a broad range of genres – literary, thriller, suspense, dystopian, historical. But speculative fiction gets me most excited! Some of my favorite recent spec fic titles include The Change and The Measure.
14--What's your favorite movie?
I honestly don't think I have a favorite movie. I rarely watch a movie twice. I love films that surprise me, make me gasp. I'm a Sundance Film Festival junkie. I go almost every year. I often buy tickets to films I don't know anything about so I can be surprised, sometimes thrilled. The actors, writers, directors, and producers come out on stage after the screenings to discuss their movies and take questions. It's an experience you can't get anywhere else. Two of my favorites from this year's Sundance line-up were The Persian Version and Theater Camp. They were both brilliant and full of laughs and heart.
15--What is your favorite season?
Fall! I love the smell of fallen leaves, the crunch under my feet. I'm definitely a cozy sweater and tall boots person, and orange is clearly the best color. And don't get me started about pumpkin pie!
16--How do you like to celebrate your birthday?
I like to sleep in, enjoy a leisurely coffee (preferably made by my husband and delivered on a tray to my bed,) and spend a quiet day with my family, then dinner out at a fun restaurant.
17--What's a recent tv show/movie/book/podcast you highly recommend?
I LOVED both the novel and the TV adaptation of Station Eleven. I'm a huge fan of dystopian stories and Station Eleven hit all the right notes for me. I cried so hard at the end of the TV series. It was a perfect, symphonic ending to all the plots and subplots. All the characters' arcs satisfied me in a way that almost hurt it was so well executed.
18--What's your favorite type of cuisine?
Hmmm. That's a tough one. Today I would tell you I love Pho and flavors of the American Southwest. But if you ask me that question next week, I might give you a completely different answer. I just love good food – as long as it's vegetarian!
19--What do you do when you have free time?
I love to ski, kayak, and dig in my garden.
20--What can readers expect from you next?
I'm working on a new novel which follows three women with different connections to a tract of deforested land. It's a little edgier and more experimental than my other two books, but still in the same wheelhouse. It centers human relationships against the backdrop of environmental damage.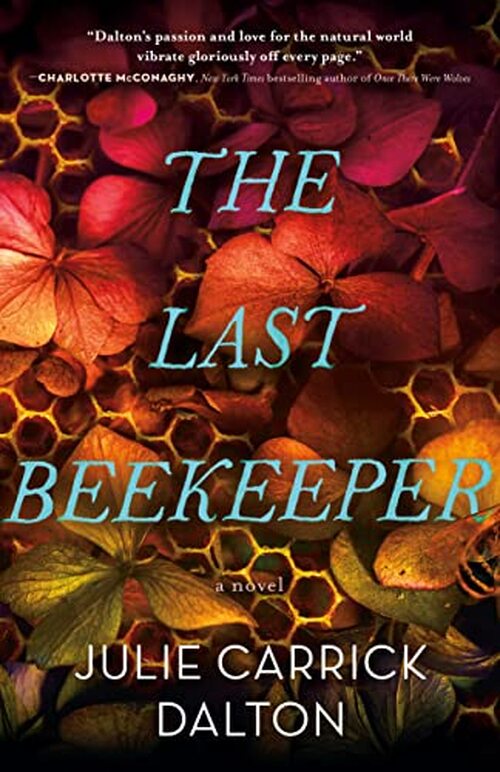 Julie Carrick Dalton's The Last Beekeeper is a celebration of found family, an exploration of truth versus power, and the triumph of hope in the face of despair.


It's been more than a decade since the world has come undone, and Sasha Severn has returned to her childhood home with one goal in mind—find the mythic research her father, the infamous Last Beekeeper, hid before he was incarcerated. There, Sasha is confronted with a group of squatters who have claimed the quiet, idyllic farm as their own. While she initially feels threatened, the group soon becomes her newfound family, offering what she hasn't felt since her father was imprisoned: security and hope. Maybe it's time to forget the family secrets buried on the farm and focus on her future.

But just as she settles into her new life, Sasha witnesses the impossible. She sees a honey bee, presumed extinct. People who claim to see bees are ridiculed and silenced for reasons Sasha doesn't understand, but she can't shake the feeling that this impossible bee is connected to her father's missing research. Fighting to uncover the truth could shatter Sasha's fragile security and threaten the lives of her newfound family—or it could save them all.

Julie Carrick Dalton's The Last Beekeeper is a celebration of found family, an exploration of truth versus power, and the triumph of hope in the face of despair. It is a meditation on forgiveness and redemption and a reminder to cherish the beauty that still exists in this fragile world.
Women's Fiction [Forge Books, On Sale: March 7, 2023, Hardcover / e-Book, ISBN: 9781250269218 / ]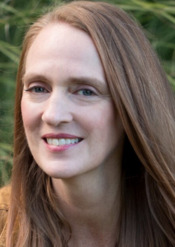 Julie Carrick Dalton grew up in Maryland and on a military base in Germany. As an adult, she bounced around from Seattle to Dallas to Virginia, before finding her true home in Boston, where she has lived for more than twenty years. Her writing has appeared in The Boston Globe, BusinessWeek, The Hollywood Reporter, Electric Literature, and other publications. She contributes to The Chicago Review of Books, DeadDarlings, and The Writer Unboxed. A Tin House alum and graduate of GrubStreet's Novel Incubator, Julie holds a Master's in Literature and Creative Writing from Harvard Extension School. She is a frequent speaker on the topic of writing fiction in the age of climate crisis. Mom to four kids and two dogs, Julie is a passionate skier, hiker, and kayaker. She also owns and operates an organic farm. Please excuse her dirty fingernails.
No comments posted.