1--What's the title of your latest release?
2--What's the "elevator pitch" for your new novel?
Mariah survives a stagecoach robbery by a gang who leaves no witnesses. Then she starts having "accidents." Clint wants to get close to Mariah and finds himself standing between her and the ruthless gang who wants her dead.
3--How did you decide where your book was going to take place?
The book is set in Wyoming against the backdrop of the women's suffrage movement. Wyoming was the first state in the Union to grant women the right to vote, and this attracted tough, independent women and the men who respected them.
4--Would you hang out with your protagonist in real life?
Oh, yes. Mariah is both tough and vulnerable. She's grieving her father and brother, who died in the holdup that almost killed her. She's strong enough to take over her father's blacksmith shop but woman enough to be interested when Clint, who runs the town's diner, becomes her champion.
5--What are three words that describe your protagonist?
Strong, sweet, and loyal.
6--What's something you learned while writing this book?
The research was fascinating. Once I started reading about the fight for a woman's right to vote, it's a wonder I could tear myself away to write the novel. One interesting tidbit is that while Wyoming was allowed into the Union as a territory with women voting, they would not be allowed in as a state without rescinding that right, and Wyoming absolutely refused. It took thirty years to be granted statehood, but when it finally happened, it was with their women as fully free citizens.
7--Do you edit as you draft or wait until you are totally done?
I edit as I write, then go back over what I've written several times after I'm done.
8--What's your favorite foodie indulgence?
Wow, I didn't get into this shape by being picky. Skimming through my mind for all my indulgences, I guess it's popcorn.
9--Describe your writing space/office!
My "office space" is a recliner in my living room with a laptop. That's it.
10--Who's an author you admire?
I'm an avid reader, so I almost hate to start. I'm going with Karen Witemeyer. When I read her books, well, she just seems to do it all exactly right: a perfect balance of characters and action, humor and faith, story and wisdom. I'm a huge fan.
11--Is there a book that changed your life?
My first thought is Francine Rivers's Mark of the Lion trilogy. These books made me realize how an entire world could be created with words.
12--Tell us about when you got "the call"—when you found out your book was going to be published. Or, for indie authors, when you decided to self-publish.
I have the best "call" story of anyone on the planet. (That might be true only in my opinion!) There used to be this event at the American Christian Fiction Writer's Conference, where Barbour Publishing, up on the stage in front of everyone, would offer a contract to an unpublished author. And one year it was me. I got my first contract in front of three hundred applauding authors, many of whom were probably thinking, Hey, what about ME? But they clapped anyway. It remains one of the most thrilling moments of my life.
13--What's your favorite genre to read?
I'm on a Regency romance kick. I read widely in all genres, but right now I'm in the middle of Erica Vetsch's Thorndyke and Swan series. Spies for the Crown in Regency England. I just love it.
14--What's your favorite movie?
I love While You Were Sleeping. A lonely Sandra Bullock and a handsome, befuddled Bill Pullman falling in love in the hospital over his comatose brother. Just so funny. Every scene is worth watching.
15--What's your favorite season?
Summer. I'm sorry, but cold weather makes me cranky. Even on the hottest, most bug-infested, windless, sweatiest day of August, I still hate winter.
16--How do you like to celebrate your birthday?
I have a new thing I'm doing for my birthday that I love. I have four adult daughters, and I've asked for the Gift of Time. I go out with them to eat. One of them lives a distance away, so she doesn't get to come along, but the other three are nearby. Between them, they are the mothers of seven grandchildren I absolutely adore. They're married to fine young men I love and respect, but still, to get uninterrupted time with my girls is the best gift.
17--What's a recent TV show/movie/book/podcast you highly recommend?
I'm a huge fan of a YouTube series of short comic bits called Pitch Meeting. Writer Guy pitches movie ideas to Producer Guy (it's the same guy). His pitch for Twilight stands above all others, but wow, that guy is funny.
18--What's your favorite type of cuisine?
There's a Chinese restaurant near me that makes the best food anywhere, and I've tried many places. I'll go with Chinese just because they make it so great.
19--What do you do when you have free time?
I spend a lot of time at my computer, even when I'm not writing. Otherwise, I'll go with spending time with my grandchildren. My husband and I started a new tradition where we take each grandchild out to lunch for their birthdays, just the one kid and us. It's nice to get some time one on one with them.
20--What can readers expect from you next?
This year we're releasing the entire Wyoming Sunrise series. Forged in Love is book one. Book two is The Laws of Attraction, which comes out in June. And book three, Marshaling Her Heart, will be released in October.
Wyoming Sunrise #1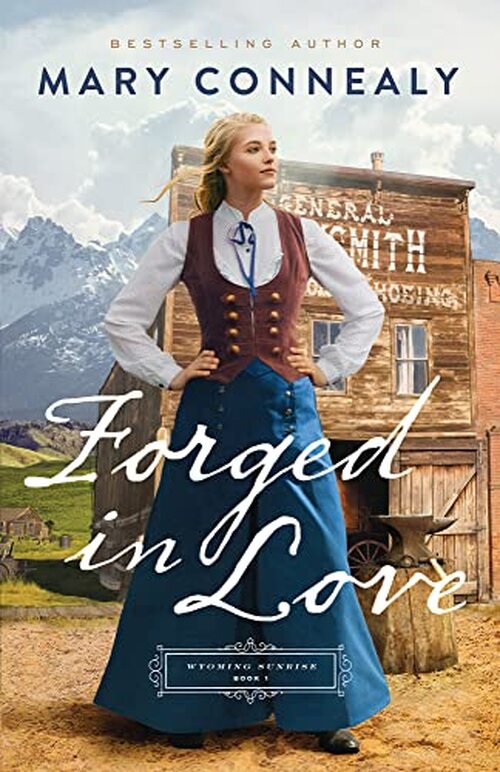 When sparks begin to fly, can a friendship cast in iron be shaped into something more?
Mariah Stover is left for dead and with no memory when the Deadeye Gang robs the stagecoach she's riding in, killing both her father and brother. As she takes over her father's blacksmith shop and tries to move forward, she soon finds herself in jeopardy and wondering--does someone know she witnessed the robbery and is still alive?
Handsome and polished Clint Roberts escaped to western Wyoming, leaving his painful memories behind. Hoping for a fresh start, he opens a diner where he creates fine dishes, but is met with harsh resistance from the townsfolk, who prefer to stick to their old ways.
Clint and Mariah are drawn together by the trials they face in town, and Clint is determined to protect Mariah at all costs when danger descends upon her home. As threats pursue them from every side, will they survive to build a life forged in love?
Inspirational Romance | Inspirational Historical | Romance Suspense [Bethany House Publishers, On Sale: February 28, 2023, Hardcover / e-Book, ISBN: 9780764241390 / ]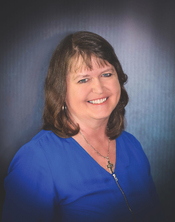 Mary Connealy is an award-winning, bestselling author known for her fun and lively historical romances. An author, teacher, and journalist, Mary lives on an eastern Nebraska ranch with her cowboy husband and has four daughters and two grandchildren.
No comments posted.