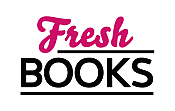 Your starred reads for December are here!
Mary Connealy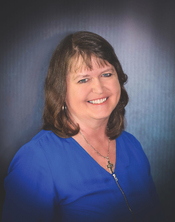 Photo Credit: Ginger Murray Photography

Mary Connealy is an award-winning, bestselling author known for her fun and lively historical romances. An author, teacher, and journalist, Mary lives on an eastern Nebraska ranch with her cowboy husband and has four daughters and two grandchildren.
Log In to see more information about Mary Connealy
Log in or register now!
Series
12 Brides of Christmas | Wild At Heart | High Sierra Sweethearts | Cimarron Legacy | Black Hills Blessing | Brides of Hope Mountain | Brothers in Arms
Books:
The Element of Love, March 2022
he Lumber Baron's Daughters #1
Paperback / e-Book
Love on the Range, October 2021
Brothers in Arms #3
Paperback / e-Book
A Man with a Past, July 2021
Brothers in Arms #2
Paperback / e-Book
Braced for Love, March 2021
Brothers in Arms Book #1
Paperback / e-Book
Her Secret Song, October 2020
Brides of Hope Mountain #3
Paperback / e-Book
Woman of Sunlight, March 2020
Brides of Hope Mountain #2
Paperback / e-Book
The Homestead Brides Collection, October 2019
Paperback / e-Book (reprint)
Aiming for Love, October 2019
Brides of Hope Mountain #1
Paperback / e-Book
The Unexpected Champion, March 2019
High Sierra Sweethearts #3
Paperback / e-Book
The Reluctant Warrior, October 2018
High Sierra Sweethearts #2
Paperback / e-Book
All for Love, May 2018
Paperback
The Accidental Guardian, April 2018
High Sierra Sweethearts #1
Paperback / e-Book
Hearts Entwined, January 2018
Paperback / e-Book
Hearts Entwined, January 2018
A Historical Romance Novella Collection
Hardcover / e-Book
Too Far Down, October 2017
Cimarron Legacy #3
Paperback / e-Book
Long Time Gone, March 2017
Cimarron Legacy #2
Trade Size / e-Book
No Way Up, July 2016
Cimarron Legacy #1
Paperback / e-Book
The 12 Brides of Summer Collection, June 2016
Paperback / e-Book
With This Ring?, January 2016
Paperback
Fire and Ice, October 2015
Wild at Heart #4
Paperback / e-Book
Now and Forever, June 2015
Wild at Heart #2
Paperback / e-Book
With This Kiss Contemporary Collection, May 2015
e-Book
With This Kiss Historical Collection, April 2015
e-Book
The Advent Bride, October 2014
The 12 Brides of Christmas #1
e-Book
Tried and True, September 2014
Wild at Heart #1
Paperback / e-Book
Stuck Together, June 2014
Paperback / e-Book
Fired Up, September 2013
Paperback / e-Book
Clueless Cowboy, October 2012
Black Hills Blessing #2
e-Book (reprint)
Buffalo Gal, September 2012
Black Hills Blessing #1
e-Book (reprint)
The Bossy Bridegroom, December 2011
Black Hills Blessing #3
e-Book (reprint)
Deep Trouble, March 2011
Paperback