Hi! I'm Chitra Divakaruni, author of INDEPENDENCE. I'm very pleased to be sharing a little about this novel with you.
The book is at once a historical novel and a love story. It depicts India's epic struggle for freedom from the British yoke, and the turmoil that follows Partition, as experienced by three sisters. Set in 1946-48, it is the story of three sisters who want very different things in life but find that all their plans are turned upside-down in the wake of a huge tragedy. As the novel proceeds, the three women will fall in love with the wrong men, get caught up in events beyond their control, and be separated from each other even as the country is being torn apart by violent religion-based feuds between Hindus and Muslims. They must do their best to come back together, face the dangers that confront them, and try to save each other.
I is for India, the setting of my novel, a country that after a great struggle is now on the verge of freedom in 1946, when the book begins.
N is for Nabakumar, who is the idealistic father of the three sisters, a doctor who was a freedom fighter in his younger days.
D Is for Deepa, the oldest of the three sisters, and the most beautiful. She is determined to make a fine marriage that will bring her family joy and status, but fate decrees otherwise.
E is for England, the country which had colonized India for centuries. Now, forced to leave, the English deliver a final blow to the country, dividing it and creating a tragic situation that will cause the death of almost a million people.
P is for Priya, the youngest sister, intelligent and idealistic, resolved to follow in her father's footsteps and become a doctor, though society frowns on it.
E is for Envy, which is what Jamini, the middle sister, feels towards her two siblings because she believes they are their parents' favorites.
N is for New Market, an amazing bazaar in Calcutta where one can find everything from clothing to food to home decoration to flowers to wild animals. It will play an important role in the lives of the sisters.
D is for Direct Action Day in 1946, when an unexpected and violent riot changes the family's life in a horrifying manner.
E is for embroidery. The girls' mother is a gifted quilt-maker, and when the family falls into deep financial trouble, her embroidered quilts, sold in Calcutta, will save them from destitution.
N is for New York, where Priya will land after a long sea voyage, in her attempts to pursue her dream of becoming a doctor.
C is for charm, a quality which Amit, the landowner's son who is in love with Priya, is lavishly endowed with. But it will land him in trouble when it makes the wrong woman fall in love with him.
E is for endings. The sisters will discover that sometimes the ending of a way of life, though painful, creates an opportunity for a new beginning. And death, though devastating, might open unexpected doors in one's heart.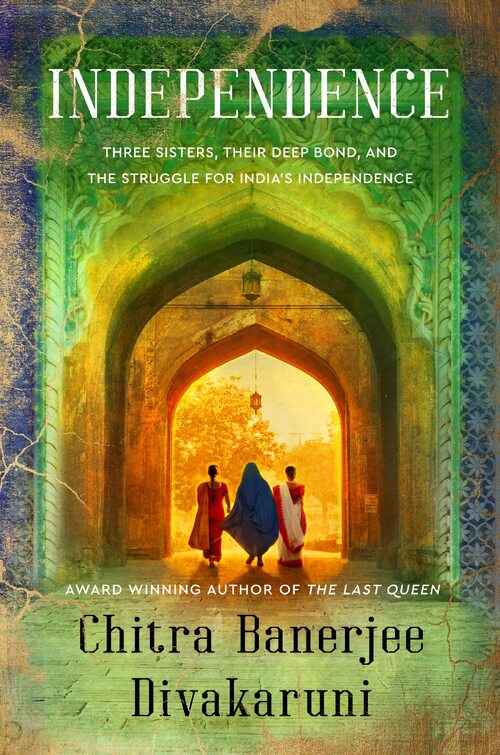 Set during the partition of British India in 1947, a time when neighbor was pitted against neighbor and families were torn apart, award-winning author Chitra Banerjee Divakaruni's novel brings to life the sweeping story of three sisters caught up in events beyond their control, their unbreakable bond, and their incredible struggle against powerful odds.
India, 1947.
In a rural village in Bengal live three sisters, daughters of a well-respected doctor.
Priya: intelligent and idealistic, resolved to follow in her father's footsteps and become a doctor, though society frowns on it.
Deepa: the beauty, determined to make a marriage that will bring her family joy and status.
Jamini: devout, sharp-eyed, and a talented quiltmaker, with deeper passions than she reveals.
Theirs is a home of love and safety, a refuge from the violent events taking shape in the nation. Then their father is killed during a riot, and even their neighbors turn against them, bringing the events of their country closer to home.
As Priya determinedly pursues her career goal, Deepa falls deeply in love with a Muslim, causing her to break with her family. And Jamini attempts to hold her family together, even as she secretly longs for her sister's fiancè
When the partition of India is officially decided, a drastic—and dangerous—change is in the air. India is now for Hindus, Pakistan for Muslims. The sisters find themselves separated from one another, each on different paths. They fear for what will happen to not just themselves, but each other.
Chitra Banerjee Divakaruni outdoes herself with this deeply moving story of sisterhood and friendship, painting an account of India's independence simultaneously exhilarating and devastating, that will make any reader—new or old—a devoted fan.
Women's Fiction Historical [William Morrow, On Sale: January 17, 2023, Hardcover / e-Book, ISBN: 9780063142381 / eISBN: 9780063142404]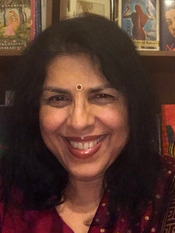 Chitra Banerjee Divakaruni is an award-winning and bestselling author, poet, activist and teacher of writing. Her work has been published in over 50 magazines, including the Atlantic Monthly and The New Yorker, and her writing has been included in over 50 anthologies, including The Best American Short Stories, the O.Henry Prize Stories and the Pushcart Prize Anthology. Her books have been translated into 29 languages, including Dutch, Hebrew, Bengali, Russian and Japanese, and many of them have been used for campus-wide and city-wide reads. Several of her works have been made into films and plays.She lives in Houston with her husband Murthy and has two sons, Anand and Abhay, who are in college.
1 comment posted.