1--What is the title of your latest release?
2--What's the "elevator pitch" for your new book?
After surviving a terrifying event during the Holocaust, Jacob comes to America to fulfill his dream of building a home. With the help of his best friend, Zalman, along with his new wife, Esther, Jacob fulfills that dream. However, after an unforeseeable tragedy occurs, Jacob's friendship with Zalman and even his marriage, are threatened. Through the years, the home continues to offer refuge to his family and others who live within its walls, as the novel ultimately comes full circle as Jacob's dreams are truly realized.
3--How did you decide where your book was going to take place?
I was born and raised in Brooklyn, New York and am familiar with the neighborhoods, so it was an easy choice.
4--Would you hang out with your protagonist in real life?
Most definitely. Although Jacob is not based on my father, he has many of his qualities. I am drawn to people who are ambitious, with big dreams. Jacob is sensitive, though quiet, and has an intriguing background. Esther, another protagonist, would also make a good friend as she is compassionate and unafraid to take risks.
5--What are three words that describe your protagonist?
Jacob is ambitious, haunted, and sensitive. Words which describe Esther are feminist, caring, and survivor.
6--What's something you learned while writing this book?
My research revealed a great deal about the lives of Jewish refugees who were sponsored by HIAS to become farmers in places like Minnesota. I also learned about the role horses played in Nazi Germany. Overall, I developed an awareness that the dreams and goals of all immigrants are really the same, despite their different backgrounds.
7--Do you edit as you draft or wait until you are totally done?
Both, actually. After writing a chapter (first in longhand, then typed), I edit it. Then I read the completed manuscript and edit again.
8--What's your favorite foodie indulgence?
Coffee ice cream, preferably with hot fudge.
9--Describe your writing space/office!
In my office, I am surrounded by books. Everything around me must be neat and in place before I sit down to write. Sometimes I write at the bay window in the living room.
10--Who is an author you admire?
There are several, but Amy Tan, Gail Tsukiyama, and Kristin Hannah are favorites.
11--Is there a book that changed your life?
When I was in high school, I read Charlotte Bronte's Jane Eyre. I never realized that one book could encompass coming of age, suspense, horror, and romance all in one. Thoroughly compelling, it set me on the path to writing.
12--Tell us about when you got "the call." (when you found out your book was going to be published)/Or, for indie authors, when you decided to self-publish.
My agent called me one evening in November while I was watching Jeopardy and gave me the news. I was speechless at first, and then I began to sob before telling my husband and calling family. This is the culmination of a lifelong dream.
13--What's your favorite genre to read?
Historical fiction.
14--What's your favorite movie?
West Side Story (both the original and new version)
15--What is your favorite season?
Summer so I can go to the beach.
16--How do you like to celebrate your birthday?
At the beach with my husband, eating a coffee hot fudge sundae.
17--What's a recent tv show/movie/book/podcast you highly recommend?
Call the Midwife on PBS
18--What's your favorite type of cuisine?
Italian
19--What do you do when you have free time?
Mostly I read. I also walk, exercise, and watch TV. I also like decorating and shopping.
20--What can readers expect from you next?
I will let you know.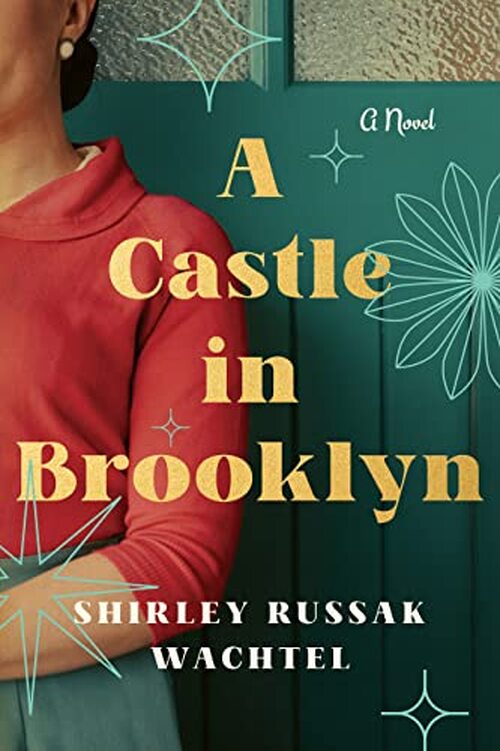 A Novel
Spanning decades, an unforgettable novel about reckoning with the past, the true nature of friendship, and the dream of finding home.
1944, Poland. Jacob Stein and Zalman Mendelson meet as boys under terrifying circumstances. They survive by miraculously escaping, but their shared past haunts and shapes their lives forever.
Years later, Zalman plows a future on a Minnesota farm. In Brooklyn, Jacob has a new life with his wife, Esther. When Zalman travels to New York City to reconnect, Jacob's hopes for the future are becoming a reality. With Zalman's help, they build a house for Jacob's family and for Zalman, who decides to stay. Modest and light filled, inviting and warm with acceptance—for all of them, it's a castle to call home.
Then an unforeseeable tragedy—and the grief, betrayals, and revelations in its wake—threatens to destroy what was once an unbreakable bond, and Esther finds herself at a crossroads. A Castle in Brooklyn is a moving and heartfelt immigration story about finding love and building a home and family while being haunted by a traumatic past.
Fiction Family Life | Historical [Little A, On Sale: January 1, 2023, Paperback / e-Book, ISBN: 9781662508752 / ]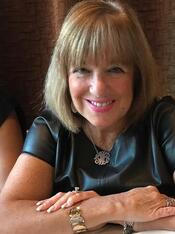 Shirley Russak Wachtel is the daughter of Holocaust survivors and was born and raised in Brooklyn, New York. She holds a doctor of letters degree from Drew University and for the past thirty years has taught English literature at Middlesex College in Edison, New Jersey. The mother of three grown sons and grandmother to two precocious granddaughters, she currently resides in East Brunswick, New Jersey, with her husband, Arthur.
1 comment posted.