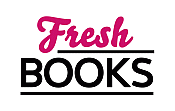 Sweet Reads in February
Erin Bartels | Author-Reader Match: EVERYTHING IS JUST BEGINNING

January 18, 2023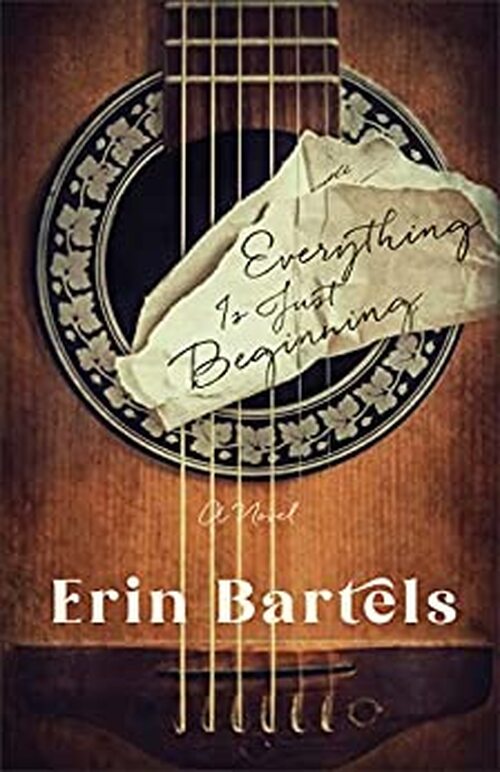 Everything Is Just Beginning
Erin Bartels
AVAILABLE

January 2023
On Sale: January 17, 2023
ISBN: 0800742672
EAN: 9780800742676
Kindle: B0B6Q46W57
Hardcover / e-Book
Add to Wish List

Also by Erin Bartels:
Everything Is Just Beginning, January 2023
The Girl Who Could Breathe Under Water, January 2022
Add to review list
All That We Carried, January 2021
The Words between Us, September 2019

Instead of trying to find your perfect match in a dating app, we bring you the "Author-Reader Match" where we introduce you to authors you may fall in love with. It's our great pleasure to present Erin Bartels!
Writes:
Immersive, contemporary and timeslip character-driven fiction in that offers hope without ignoring the hard things in life. Perfect for individual reading but often best experienced with a book club!
About:
When I'm not busy writing award-winning books, I spend my time oil painting, sewing, gardening, playing guitar, taking photos, letting my neurotic chihuahua mix in and out of the house, and driving my son to and from his martial arts school. I adore all four seasons, am an untiring ambassador for the state of Michigan (where I set my books), and I've never met an indoor spider I didn't carefully catch in a cup and relocate outdoors—except in winter, when we just give them free reign of the house. Unlike most people you know, I have been bitten by an owl.
What I'm looking for in my ideal reader match:
isn't afraid to get real
wants to get lost in a beautiful setting
doesn't expect their protagonists to be perfect
is delighted by the unexpected
loves it when they can't stop thinking about a story long after they turn the last page
What to expect if we're compatible:
themes of forgiveness, hope, redemption, and reconciliation
a massive book hangover
a kinder view of yourself and others
a desire to share the book with your friends or book club so you'll have someone to discuss it with
a compulsion to go find other books I've written
the assurance that you are not alone
the conviction that nothing broken is beyond repair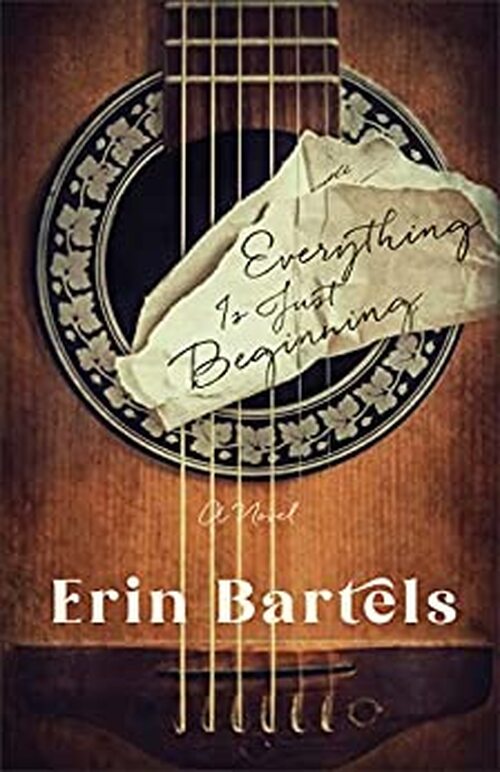 An Immersive Story of Music, Struggle, and Starting Over from an Award-Winning Author

Michael Sullivan is a talented lyricist and a decent guitarist, but since he was kicked out of his band (and his apartment), he's not sure he'll ever get a record deal. Living with his loser uncle in a beat-up trailer and working a dead-end job, Michael has little reason to hope for a better future. Until the invitation for a swanky New Year's Eve party shows up in the mailbox. It's for his uncle, with whom he shares his name, but his uncle is going out of town . . .

On the effervescent night of December 31, 1989--as the Berlin Wall is coming down, the Soviet Union is inching toward democracy, and anything seems possible--Michael will cross paths with the accomplished and enigmatic young heir to a fading musical dynasty, forever altering both of their futures.

Award-winning novelist Erin Bartels enchants with this story of two lonely souls who have exactly what the other one needs--if they could simply turn their focus from what is ending to what is just beginning.
Fiction | Historical [Revell, On Sale: January 17, 2023, Hardcover / e-Book, ISBN: 9780800742676 / ]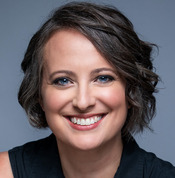 ERIN BARTELS is the award-winning author of We Hope for Better Things--a 2020 Michigan Notable Book, winner of the 2020 Star Award from the Women's Fiction Writers Association in both the debut and general fiction categories, and a 2019 Christy Award finalist--The Words between Us--a 2020 Christy Award finalist--and All That We Carried (coming January 2021). Her short story "This Elegant Ruin" was a finalist in The Saturday Evening Post 2014 Great American Fiction Contest. Her poems have been published by The Lyric and The East Lansing Poetry Attack. A member of the Capital City Writers Association and the Women's Fiction Writers Association, she is former features editor of WFWA's Write On! magazine and current director of the annual WFWA Writers Retreat in Albuquerque, New Mexico.
Erin lives in the beautiful, water-defined state of Michigan where she is never more than a ninety-minute drive from one of the Great Lakes or six miles from an inland lake, river, or stream. She grew up in the Bay City area waiting for freighters and sailboats at drawbridges and watching the best 4th of July fireworks displays in the nation. She spent her college and young married years in Grand Rapids feeling decidedly not-Dutch. She currently lives with her husband and son in Lansing, nestled somewhere between angry protesters on the Capitol lawn and couch-burning frat boys at Michigan State University. And yet, she claims it is really quite peaceful.
Comments
1 comment posted.
Re: Erin Bartels | Author-Reader Match: EVERYTHING IS JUST BEGINNING

Alfa Chemistry focuses on the development and manufacture of
various ion exchange resin products, including various
cation exchange resins, anion exchange resins, mixed bed
resins, adsorption resins, nuclear grade resins, and so on.
Mixed bed Resin for water softening
https://ionresins.alfa-chemistry.com/product/mixed-bed-
resin-for-water-softening-346098.html
(Aaron Swift 5:27pm January 28)
Registered users may leave comments.
Log in or register now!