1--What is the title of your latest release?
THE THREE LIVES OF ALIX ST PIERRE
2--What's the "elevator pitch" for your new book?
Alix moves to Paris to take up a role as Director of Publicity for the not-yet-launched House of Christian Dior. Her job is to convince the press to come to the first showing from this new and unheard-of designer – and to outrun a man who's trying to find out what she did during the war, which is something she's not allowed to speak of.
3--How did you decide where your book was going to take place?
It was easy – to write about the Director of Publicity at the House of Christian Dior, you have to set your book in Paris!
4--Would you hang out with your protagonist in real life?
Definitely! We would go to the Ritz and eat chocolate tart and drink French 75s, two of Alix's favorite things.
5--What are three words that describe your protagonist?
Independent, smart and a little vulnerable.
6--What's something you learned while writing this book?
That most of the senior management team at the House of Christian Dior in 1947 were women – women who have been forgotten by history, but who were a big part of making Dior the icon he is today.
7--Do you edit as you draft or wait until you are totally done?
I finish a first draft and then I rewrite it many, many times!
8--What's your favorite foodie indulgence?
Champagne!
9--Describe your writing space/office!
I have beautiful silver, blue and pink wallpaper covering one wall, a bookshelf full of books along another wall, and French doors that open out onto a garden, so my office is always filled with sunlight.
10--Who is an author you admire?
Maggie O'Farrell. She's had a long career and written across so many different genres.
11--Is there a book that changed your life?
Jane Eyre. It's where I first fell for tall, dark and handsome men!
12--Tell us about when you got "the call." (when you found out your book was going to be published)/Or, for indie authors, when you decided to self-publish.
My agent emailed me and told me I needed to get out the champagne because she had three offers from three different publishers for my book. So I did! But then I had the nice-to-have problem of trying to choose the right publisher from the three. Luckily, I made the right choice, and I've been with them ever since.
13--What's your favorite genre to read?
Historical fiction
14--What's your favorite movie?
Atonement. Fabulous fashion, Keira Knightley and a heart-stopping twist – what more could you want?
15--What is your favorite season?
Summer. I live in Australia so it's almost un-Australian not to prefer summer, given we have the best beaches in the world.
16--How do you like to celebrate your birthday?
By travelling overseas, preferably to Paris! I spent my last birthday in the Norwegian fjords, which was also a pretty good way to celebrate.
17--What's a recent tv show/movie/book/podcast you highly recommend?
Lessons in Chemistry by Bonnie Garmus. It's worth all the hype. I LOVED it. Elizabeth Zott is my new favourite fictional character (although Six-Thirty is a pretty close second!).
18--What's your favorite type of cuisine?
French, of course!
19--What do you do when you have free time?
I hang out with my three kids, I run, I read, and I draw. I've been learning fashion illustration over the last couple of years and it's a wonderful creative outlet.
20--What can readers expect from you next?
A book set in the rocking 1970s about a fashion legend who disappeared, leaving behind only the question: what happened to Astrid Bricard?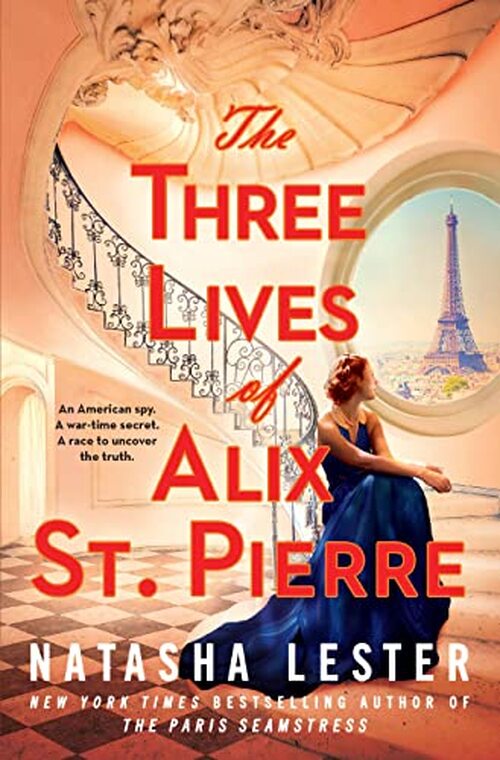 An unforgettable and "fascinating tale" of an orphan turned WWII spy turned fashion icon in Paris (Kate Quinn, New York Times bestselling author of The Diamond Eye).
Alix St. Pierre. An unforgettable name for an unforgettable woman. She grew up surrounded by Hollywood glamor, but, as an orphan, never truly felt part of that world. In 1943, with WWII raging and men headed overseas to fight, she lands a publicity job to recruit women into the workforce. Her skills—persuasion, daring, quick-witted under pressure—catch the attention of the U.S. government and she finds herself with an even bigger assignment: sent to Switzerland as a spy. Soon Alix is on the precipice of something big, very big. But how far can she trust her German informant…?
After an Allied victory that didn't come nearly soon enough, Alix moves to Paris, ready to immerse herself in a new position as director of publicity for the yet-to-be-launched House of Dior. In the glamorous halls of the French fashion house, she can nearly forget everything she lost and the dangerous secret she carries. But when a figure from the war reappears and threatens to destroy her future, Alix realizes that only she can right the wrongs of the past …and finally find justice.
Romance Historical [Forever, On Sale: January 10, 2023, Hardcover / e-Book, ISBN: 9781538706930 / eISBN: 9781538706947]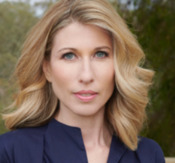 Natasha Lester worked as a marketing executive for L'Oreal before penning the New York Times and internationally bestselling novel The Paris Orphan. She is also the author of the USA Today bestseller The Paris Seamstress. When she's not writing, she loves collecting vintage fashion, traveling, reading, practicing yoga and playing with her three children. Natasha lives in Perth, Western Australia.
1 comment posted.