Instead of trying to find your perfect match in a dating app, we bring you the "Author-Reader Match" where we introduce you to authors you may fall in love with. It's our great pleasure to present Mary Shotwell!
Writes:
Hey there! I write small-town contemporary romances for every season. Not only do I love setting my stories during holidays, I also try to incorporate my love for the water in them. My latest, CHRISTMAS ISLAND has all the gingerbread warmth and peppermint feels. Opposites attract when two people are persuaded to organize a local fundraiser for autism in Waverly Lake, North Carolina. The heroine Laura, fresh off of heartbreak, has no intentions of starting a relationship. Steve, the local attorney, has searched for what feels like forever to find the right woman. Neither likes the other, but their yuletide shenanigans pull them together in a magical way only Christmas can. There's sailing, twinkling lights, Christmas trees, hot cocoa - All my favorite ingredients!
About:
I grew up in the Ohio snow belt and have forever managed to find a school and work in the south. Currently residing in Tennessee, I LOVE baking. As in, I bake over one thousand cookies for Christmas every year! I'm a trained statistician, and while I have devoted my career to writing, I still enjoy math riddles and puzzles of all kinds. My dream retirement hobby would be giving orca whale-watching tours in the Pacific Northwest, as I also have a marine biology degree. When I'm not writing or whipping up a batch of spritz cookies, I love watching movies and shows, with a soft spot for fantasy.
What I'm looking for in my ideal reader match:
Enjoys sarcasm
Has a soft spot for sweet romance
Loves the water—oceans, lakes, rivers, baths (baths should count, no?)
Appreciates a wide cast of characters
What to expect if we're compatible:
Silly TikTok posts
Knowledge on all things aquatic—animals, professions, sports
Attachment to flawed yet lovable small-town families
Championing independent women who find HEAs along the way
Waverly Lake #3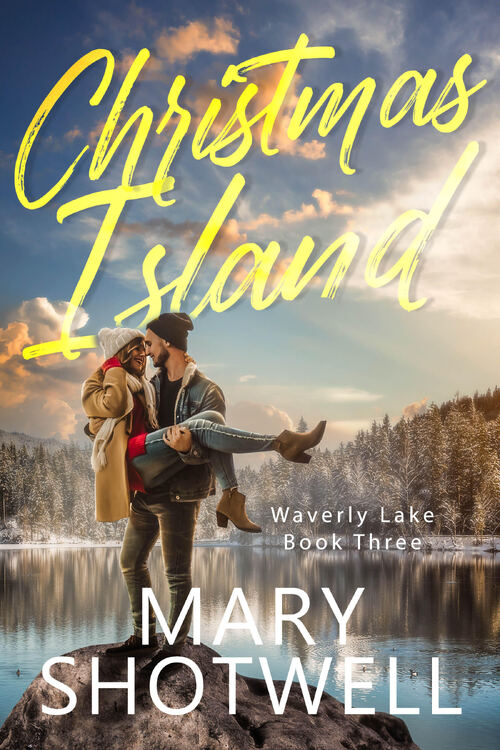 Twenty-six-year-old Laura Crawford loves her job at The Learning Center for ASD. If only she could get her love-life in order. After her fiancé, Logan, leaves her for another woman, Laura throws herself into her work, helping kids and teenagers with ASD. But the heartbreak bleeds through her work, and her boss sends her on a special assignment—to help the Bennetts with a fundraiser in Waverly Lake. It's a chance to get out of town for a change of scenery, and with a fast-approaching deadline, Laura puts her all behind it.
Hometown attorney Steve Albertson has had it with feuding citizens, and the nearing holidays only magnify the tension. He plans on getting out of Waverly Lake, spending Christmas at a condo on the Gulf Coast. When Beverly Bennett asks him to help with her fundraiser, how could he say no? He only wishes he had when he meets the organizer, Laura, who immediately pegs him as too high maintenance and self-absorbed to care about the task at hand.
As the two work together to hammer down a fundraiser theme and venue, they discover that first impressions aren't always accurate. Between tree farms and Winter Fest, sailing and uncovering an old island mystery, the two are drawn to each other. As a bah humbug citizen threatens to shut down their fundraiser, Laura's past threatens to pull them apart. Can Waverly Lake's holiday magic pull off a Christmas miracle?
Romance Contemporary [City Owl Press, On Sale: November 12, 2022, e-Book, ISBN: 9781648982606 / eISBN: 9781648982613]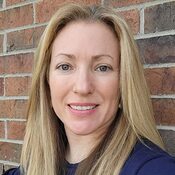 Mary Shotwell is the author of small-town romances for every season. The first book in her new small-town contemporary romance series Waverly Lake is out in May, 2022. Her first romance novel, Christmas Catch (Carina Press, 2018), received a starred review from Library Journal and was a 2019 Golden Leaf Award finalist for Best First Book. Her speculative short stories are featured in several anthologies, and her latest nonfiction story can be seen in Chicken Soup for the Soul: It's Beginning to Look a Lot Like Christmas (Simon and Schuster, 2019). She lives in Tennessee with her husband and three children and loves holidays, baking anything sweet and hosting movie nights with her kids.
No comments posted.