Jennifer Vido: How did your real-life experiences inspire your new release, THE WIDOW?
Kaira Rouda: My husband, who had never run for political office before, was elected to congress in 2018 when he upset a 30-year incumbent. The two years we spent serving the country and learning about Washington, DC, inspired the story for The Widow. I also learned about the tradition of The Widow's Mandate, where spouses step in and fill out the remainder of their husband's term if they die in office. Statistically speaking, for women who aspire to serve in congress, the best husband has been a dead husband. That's a great premise for a suspense writer.
Jen: What impact do Jody and Martin Asher have on the political landscape in DC?
Kaira: They are senior members of the house, although Martin's power has been slipping of late. Jody is still the queen of the spouses, and she knows it. She is very concerned that Martin's behavior is going to ruin everything.
Jen: What happens with Martin that might threaten the couple's future in politics?
Kaira: Well, Martin is most likely having an affair with a young staffer. Jody doesn't care about the affair, per se, but she does care that his actions will be a legacy killer, for both of them.
Jen: Why are Charlotte's upcoming nuptials such a pivotal moment in the Ashers' lives?
Kaira: Charlotte is the Ashers' only child. Her wedding is the social highlight of Jody's life, the pinnacle of her social rise in Washington, the wedding of the season. For Martin, it's a complete drain on their financial resources and the cause of sleepless nights.
Jen: How does the narrative change when Martin suddenly dies?
Kaira: Much to the chagrin of the powers that be, Jody decides to invoke The Widow's Mandate and run for Martin's seat.
Jen: What do you hope readers take away from this story?
Kaira: Sympathy for spouses and the kids of politicians. I didn't realize until I was one how much the family sacrifices. Besides that, I hope they enjoy the read and appreciate Jody's ruthless rise to power. She's one of my favorite characters.
Jen: What's on your TBR stack?
Kaira: Lucky to have the ARCs of the latest by Mary Kubica and Jeneva Rose.
Jen: Sneak peek! What's your current work in progress?
Kaira: I'm working on my next novel which is out Fall 2023 and titled Beneath the Surface. It's Succession meets Orange County set on a mega yacht.
Jen: What's the best way for readers to stay connected with you?
Kaira: I'm on Facebook, Instagram, and of course on my website. If you sign up for my newsletter, you'll receive a free short story.
I love to hear from readers!
Jen: As a fellow Vanderbilt alum, I wish you much success with your sensational new release, The Widow. Go, Dores!
Kaira: Aww, Go Dores! I loved my time at Vanderbilt and go back to Nashville as often as possible. Fun note: my college roommates are visiting me this weekend for a mini-reunion. I can't wait.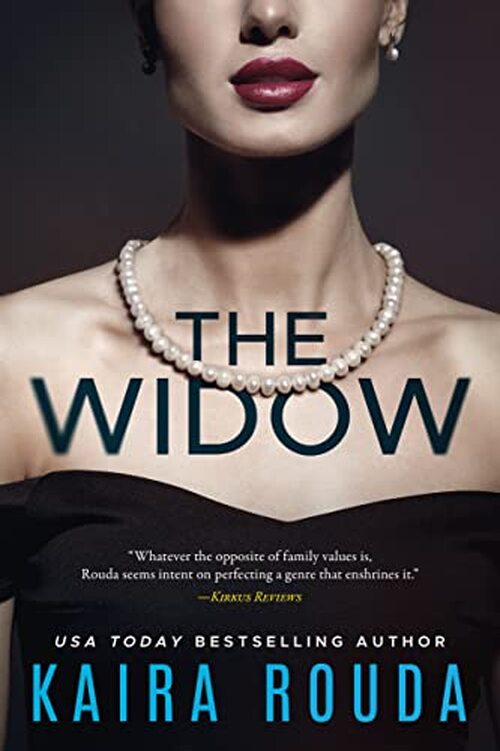 A husband with secrets. A wife with no limits. A riveting novel of marriage, privilege, and lies by Kaira Rouda, the USA Today bestselling author of The Next Wife.
Jody Asher had a plan. Her charismatic husband, Martin, would be a political icon. She, the charming wife, would fuel his success. For fifteen congressional terms, they were the golden couple on the Hill. Life was good. Until he wasn't.
Martin's secret affair with a young staffer doesn't bother Jody personally. But professionally? It's a legacy killer. Soon a reporter gets word of this scandal in the making, and Martin's indiscretions threaten to ruin everything Jody has accomplished.
When Martin suddenly dies, it's a chance to change the narrative—but the reporter won't let go of his lead. As the balance of power shifts in the Asher house and on the Hill, it's time for Jody to take control. And there's nothing the ruthless widow won't do to secure the future she's entitled to. Even if she has a secret of her own.
Thriller Psychological [Thomas & Mercer, On Sale: December 1, 2022, Trade Paperback / e-Book, ISBN: 9781542039215 / ]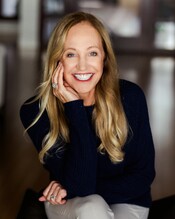 Kaira Rouda is a multiple award-winning, USA Today bestselling author of contemporary fiction that explores what goes on beneath the surface of seemingly perfect lives. Her novels of domestic suspense include Somebody's Home, The Next Wife, The Favorite Daughter, Best Day Ever, and All the Difference. To date, Kaira's work has been translated into more than ten languages. She lives in Southern California with her family and is working on her next novel.
No comments posted.